We've heard it time and again - spending time outdoors is healing. Every publication, self-help book, and therapist will tell you that moving your body outside is the simple solution to many, if not all, mental health challenges. However, what about when sick, injured, or navigating symptoms of depression or anxiety? 
After seven years in the outdoor industry and living where outdoor recreation is not only a hobby but where we socialize, I find this reliance on the outdoors problematic. Since running, biking, skiing, kayaking, and hiking have always been the solution for struggles, when these activities are taken away, most breakdown, become lost, feel alone, and don't know what to do. It's time to recognize that these periods call for new coping methods (as the individual losing access to our regular outdoor hobbies) and support (as a friend or colleague). 
Of all the blogs I've written for AGC, this is the least talked about in our community. It's so vital that it encouraged one of the five community mental health workshops offered by Dirt & Tears. We hope this brief article can illuminate the untold experiences overshadowed by the simplicities of "the healing power of hiking."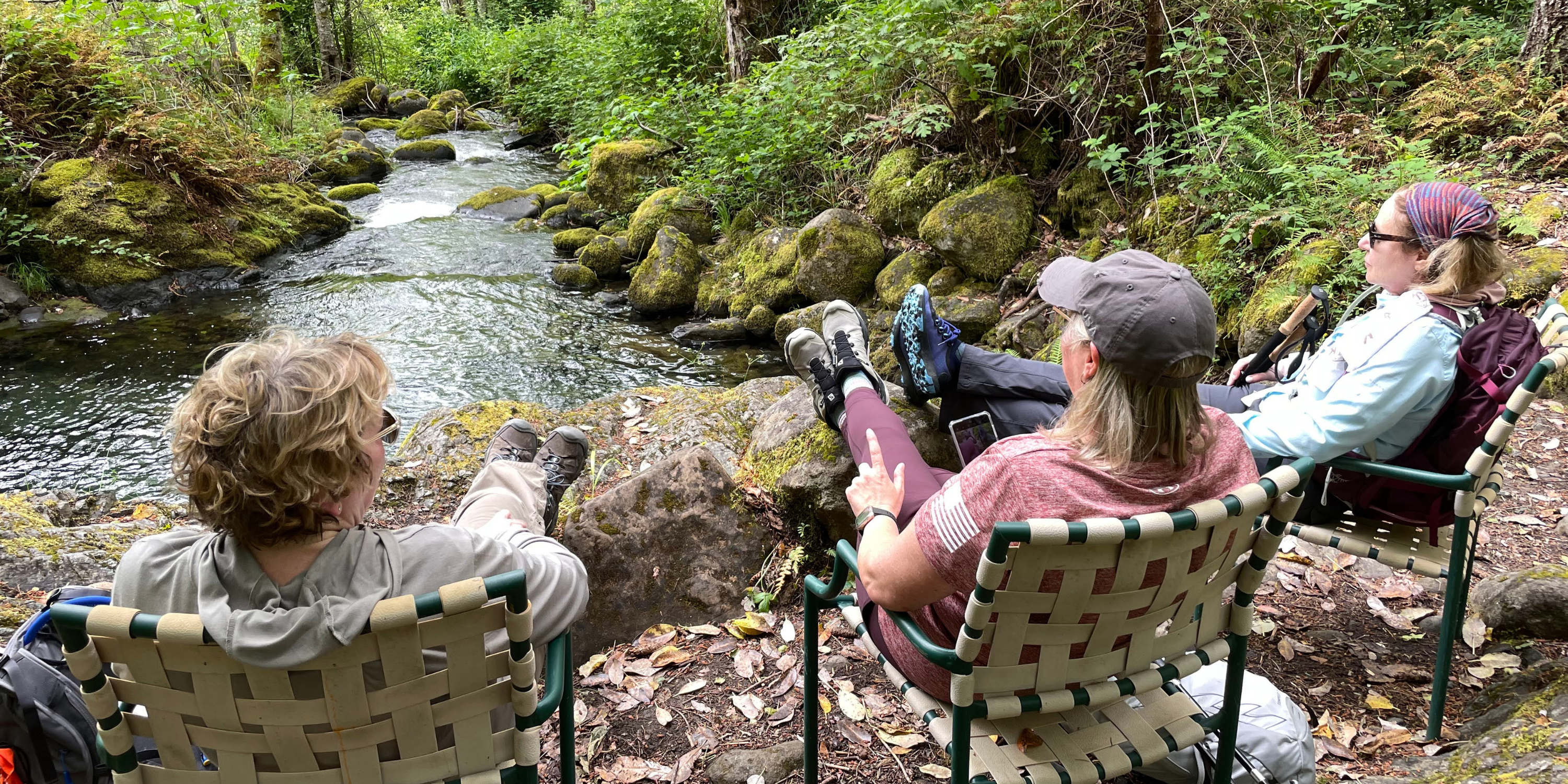 Injury & Illness
The lack of consideration of how an injury or illness affects one's mental health infuriates me. Whether sick at home with Covid-19, a torn ACL from skiing, or facing a lifelong disability, drastic and aggregating mental and emotional struggles emerge. 
A doctor might take care of us physically but won't take the time to ask about our mental or emotional health. Our friends might send a "hope you feel better soon," but we won't see or hear from them otherwise because they are waiting for us to get back on our feet. While they give us "space" to heal, we might be aching in isolation, missing our friends and outdoor sports. And that's the kicker - it feels like everything is taken away all at once.
A recent example: I ran into a neighbor who I hadn't seen in some time. Turned out, they'd suffered a back injury that left them on the couch for months upon months. While releasing a river of emotions, they expressed the point in their "recovery" where they wanted to end their life. I wasn't surprised because I'd heard it before. I'd listened to the words of famous mountaineers, quiet acquaintances, and my students, hoping to help prevent future deaths by suicide.
Solutions
Engage in alternate methods of spending time outdoors. Try slow and short walks. Sit outside while reading or eating rather than indoors. If it's too cold out, sit before a window and soak in the view. Watch an adventure movie or read an adventure book. Plan a future trip for a date weeks or months after your recovery that can be easily modified. Lastly, as you will see repeated below, be honest with how you're doing. For example, tell them you miss running and your running group. Then be explicit that you want to see them still - for tea, dinner, or a movie. Also, be open with your doctor about your mental and emotional struggles. 
As a friend, colleague, or family it's most important to still show up. Remember, they've already lost their ability to enjoy their favorite physical activities. Try to bring some normalcy and joy into their lives by ensuring they don't also lose their social circles. Think of new ways to spend time together and show them they're not alone. Drop off a homemade lasagna or a fancy juice at their doorstep. If they're injured, go over to their house to cook dinner. If it's accessible, invite them over to your house, and ask how they would be most comfortable (ex., for a concussion - slow, quiet music, no TVs, and little conversation, with dim lights).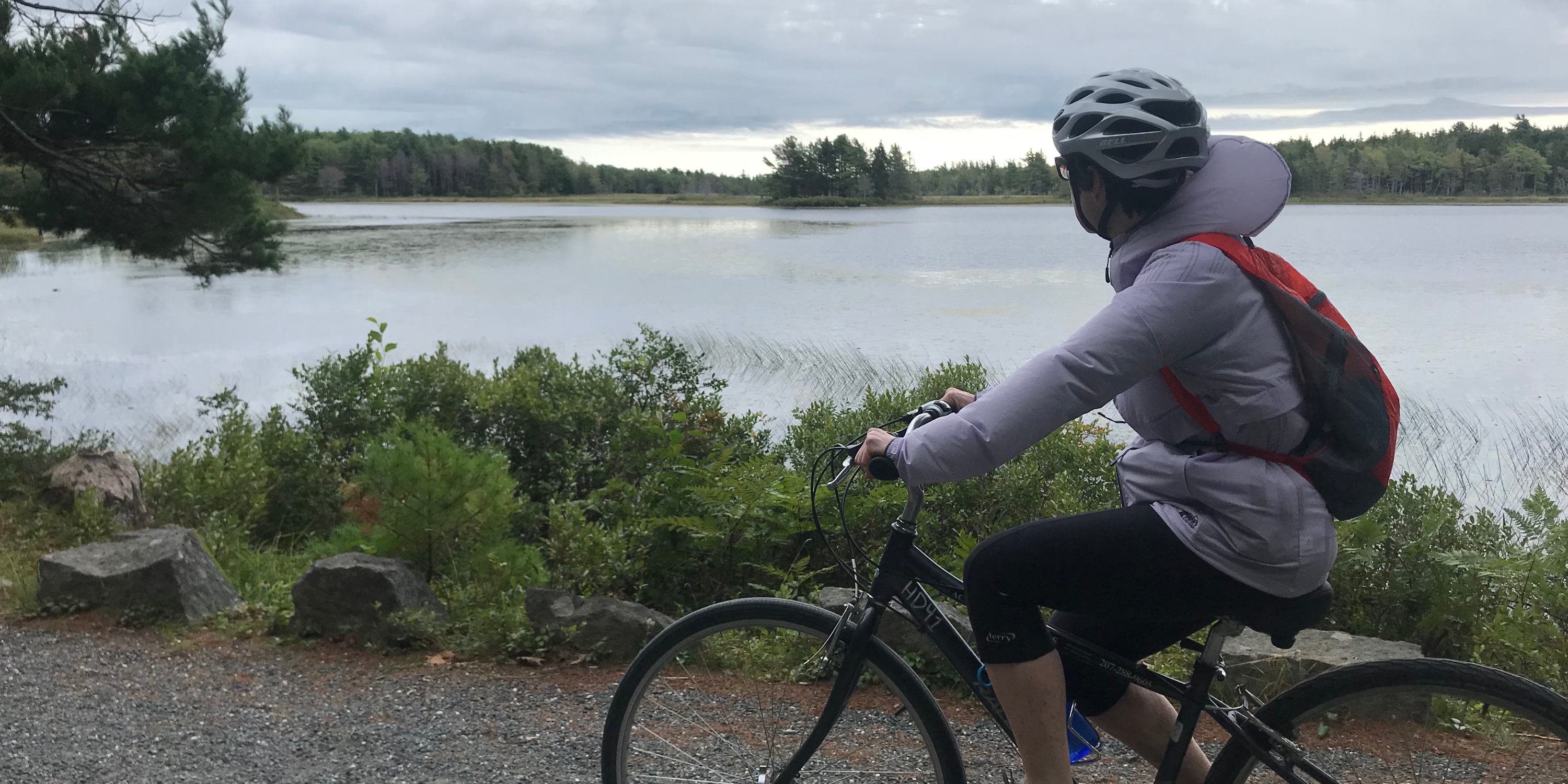 Depression
One of the common signs and symptoms of depression is losing interest in one's usual hobbies. This can range anywhere from spending time with friends, to a favorite outdoor activity, to cooking a healthy meal. When I've experienced this symptom, I chose to lay on the couch watching the Food Network, night after night, over dinner, or dancing, with friends. When I've witnessed this as a sign in people I care about, I scroll through their Strava to find the last activity was months ago, their social to see no recent photos of adventures or loved ones, and they repeatedly turn down my invites. 
The messed up part of many mental health challenges is that the exact activities that could help alleviate symptoms are often the most difficult to engage in. It becomes even more frustrating when everyone you know, and everything you read, is telling you to do that same thing that feels impossible to achieve.
Solutions
We must build empathy into our response, even for ourselves. If you are personally experiencing a decreased desire to go out and hike, run, bike, ski, and maybe even crawl out of bed for work, I encourage you to focus on small goals, like simply walking out your front door, standing there, and soaking up the sun on your face. If you want to go further, try a five-minute walk. If you have a bike, sit and grip your fingers around the handlebars for ten seconds. To go a little further, pedal to the end of the road and back, but that's it. 
Lastly, try to take people up on their invites. If everyone around you is going too big, I encourage you to be honest with them about your feelings and needs. If you can find the words - whether over the phone, in person, or in a text or email - express that a five-mile hike sounds too hard and you're not interested, but you might say yes to a one-mile walk. Or ask them to sit in your backyard or in a park with you. You might be surprised at how helpful and what a relief it is for your friend to better understand what you need at the time. Moreover, a shorter, more accessible social interaction can be enticing for them, too, as a change of pace. 
On the other hand, if you know someone who has lost interest in their hobbies, invite them out on an easy-going, low-commitment adventure. And if you're not sure what feels doable to them at the time, ask! My go-to is, "What feels within reach, doable, or that would bring you a little slice of joy right now?" This a question that people don't even ask themselves, and it is usually a relief to consider and uncover an answer to.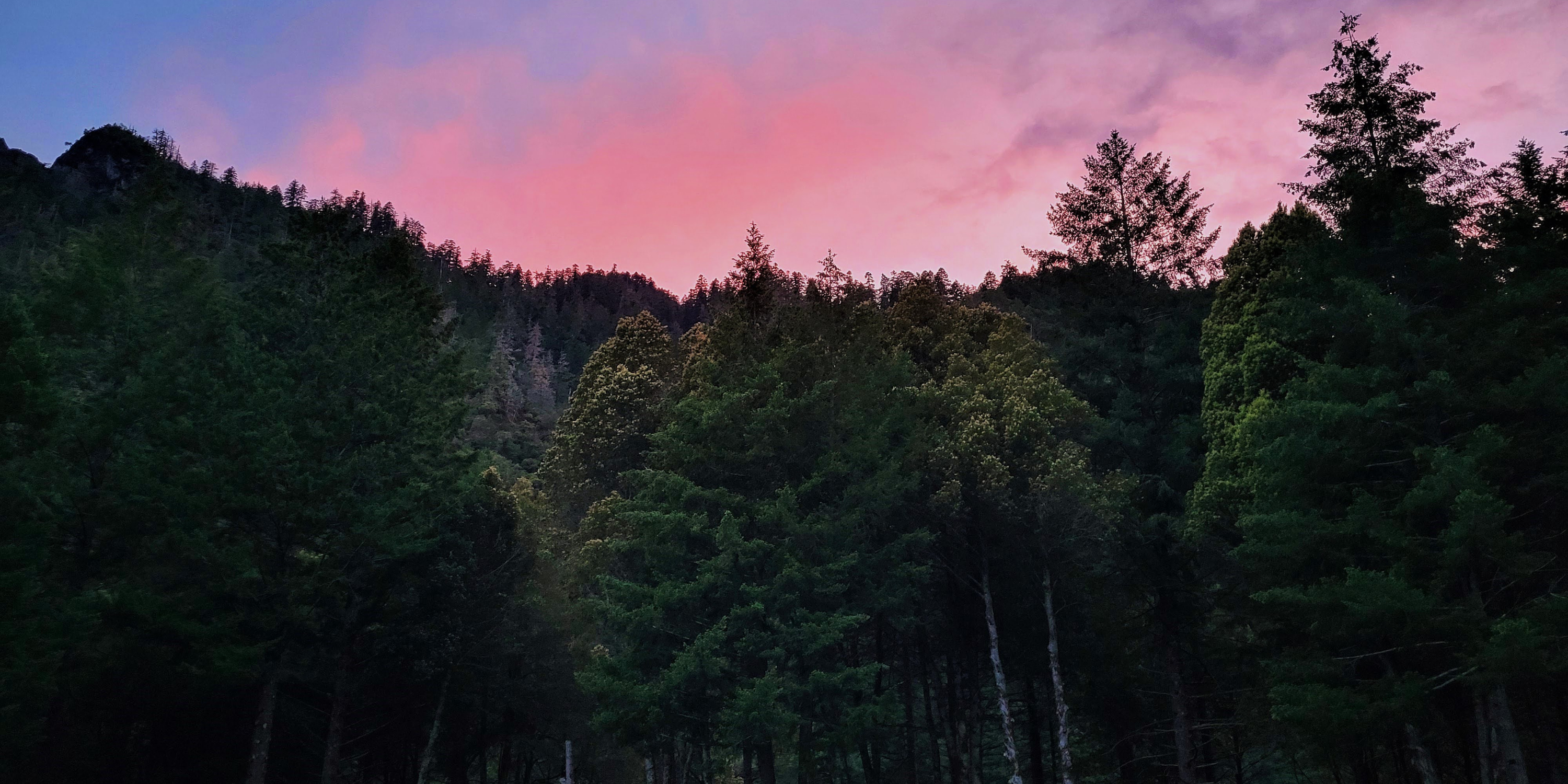 Anxiety
Have you ever felt overwhelmed, on a short fuse, jittery, or dread, leading up to an adventure? It's common for someone who experiences anxiety to have these symptoms exacerbated around what should be a grounding and relaxing time outdoors. However, anywhere from planning a multi-day trek, to meeting a friend to snowboard for a few hours, can trigger one's anxieties. Sometimes, these are manageable through breathing, remaining present, and - if a long-term adventure - putting down the map, book, or laptop until tomorrow. For others, these feelings can be debilitating.
There are also safety considerations related to wild animals, weather, or other people. The latter can occur in the woods or white or straight spaces for BIPOC and LGTBQIA+. For others, it can be crowded, over popular hikes or viewpoints. It's much easier to skip the butterflies in the stomach or the short exasperated breathing and stay home. Why bother going outside when it's increasing one's stress rather than reducing it?
Solutions
My recommended solutions overlap with a recent blog post on How to Feel Into Discomforts and Find Solutions for Solo Travel. To summarize, take some time to feel in, call it out, write it down, and share it with your hiking buddies. Conversely, if your friend expresses that preparing, planning, or engaging in an adventure is causing stress, invite them to share more about their thoughts and feelings. Listen non-judgementally. Together, see if there is a way you can help relieve those feelings and bring more joy into the process. 
A prime example is planning multi-week trips, which was most daunting when considering my first bike tour. My partner remembered that I'd planned all my previous trips using spreadsheets -- my way of organizing information and ideas and proving a trip is possible. So, he made the spreadsheet and filled in start and end locations for each day, estimated distances, and dates. After that, it was on! Then, anytime we needed to make changes, or I was hesitating, we referred to the spreadsheet. 
Don't get me wrong - I am beyond grateful for, and an advocate of, the healing power of hiking. However, a reliance on a fully fit and capable body and mind for our well-being can lead to disappointment when inaccessible. Before symptoms strike, I encourage you to start testing new tools for your kit, and maybe invite someone else you care about to join. 
Note: I'm not a therapist or a doctor. These recommendations come from seven years as an Adult Mental Health First Aider (AMHFA) and two years as an AMHFA Facilitator, plus my personal experience.
---
About the author:

Natasha Buffo is a creative non-fiction writer and a community mental health instructor. You can also find her work on Recreation.gov, the Fleet Feet Blog, GearJunkie, and Tahoe Quarterly Magazine. Natasha's biggest writing project is her unpublished memoir, which shows that travels can be put on pause but the lives of our loved ones sometimes can't. When she's not in front of the computer, you'll find her snowboarding in Tahoe, riding her bike across states, kayaking on alpine lakes, camping in the backcountry, hiking on unpopular trails, or walking her new puppy. 

Learn more at www.dirtandtears.com or connect on Instagram or LinkedIn.