As an independent female adventurer, I previously believed that pushing through discomforts and fears was part of the life. Yet, after numerous sleepless nights, praying to the weather and animal gods to return me safely to the trailhead, I've come to accept a balance between my love for solo travel and my unshakable anxieties.
As a certified Adult Mental Health First Aid (AMHFA) USA instructor, I want to recognize the difference between anxiety symptoms and an anxiety disorder. The AMHFA manual states, "People with anxiety disorders overestimate the threat from a situation that they fear. They also tend to underestimate their ability to handle these situations." As a Mental Health First Aider, we do not diagnose or treat. Therefore, the advice below is not intended to mimic what a therapist or doctor would recommend to someone with an anxiety disorder. 
In the past decade, since resigning from my analyst job in the tech industry, I've hiked, camped, kayaked, and road-tripped, solo, everywhere from the remote corners of Yellowstone National Park to world-renowned Great Walks in New Zealand. The AMHFA manual also explains: "Although everyday anxiety is an unpleasant state, it can be quite useful in helping a person avoid dangerous situations and motivate them to solve everyday problems." The tips below are what I've personally found to make my solo experiences more comfortable. However, every individual should reflect and figure out what is best for them.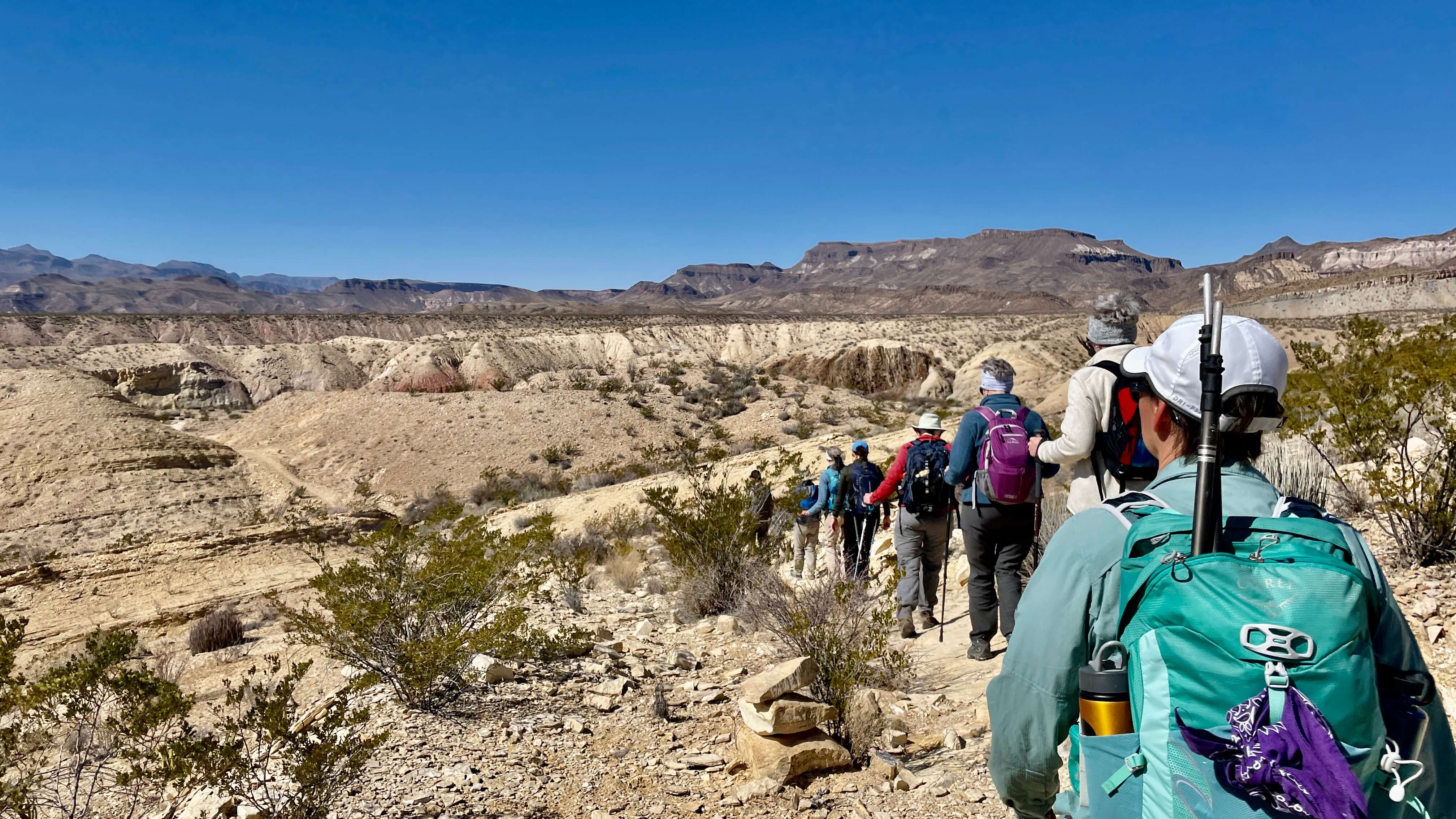 In Case of Emergency Communication
First and foremost, there's the tried and true text or email to a friend sharing your itinerary and expected date of return to civilization. However, if you're in the woods alone, injured, or lost, how many days until someone starts looking for you? Cryptic, I know, but it's the reality. Don't worry too much if I'm triggering your greatest fear because we're here to discuss solutions.
I finally bought my first backcountry satellite communicator when I began trail running. While training for a half marathon, I knew that the likelihood of me tripping and hurting myself was pretty high. Exploring new windy trails, along a ledge, covered in rocks, is my favorite type of terrain, and I didn't want to have to sacrifice my preferences for my safety.
Now, on every run, hike, kayak, ski tour, backpacking trip, or road trip, I pack my Garmin inReach® Mini satellite communicator. For $11 per month, I'm able to send unlimited preset messages. I even enjoy my new pre-trip step of modifying the default phone numbers and messages for each trip. This investment is by far the biggest game-changer for my solo travel pursuits. 10/10 do recommend.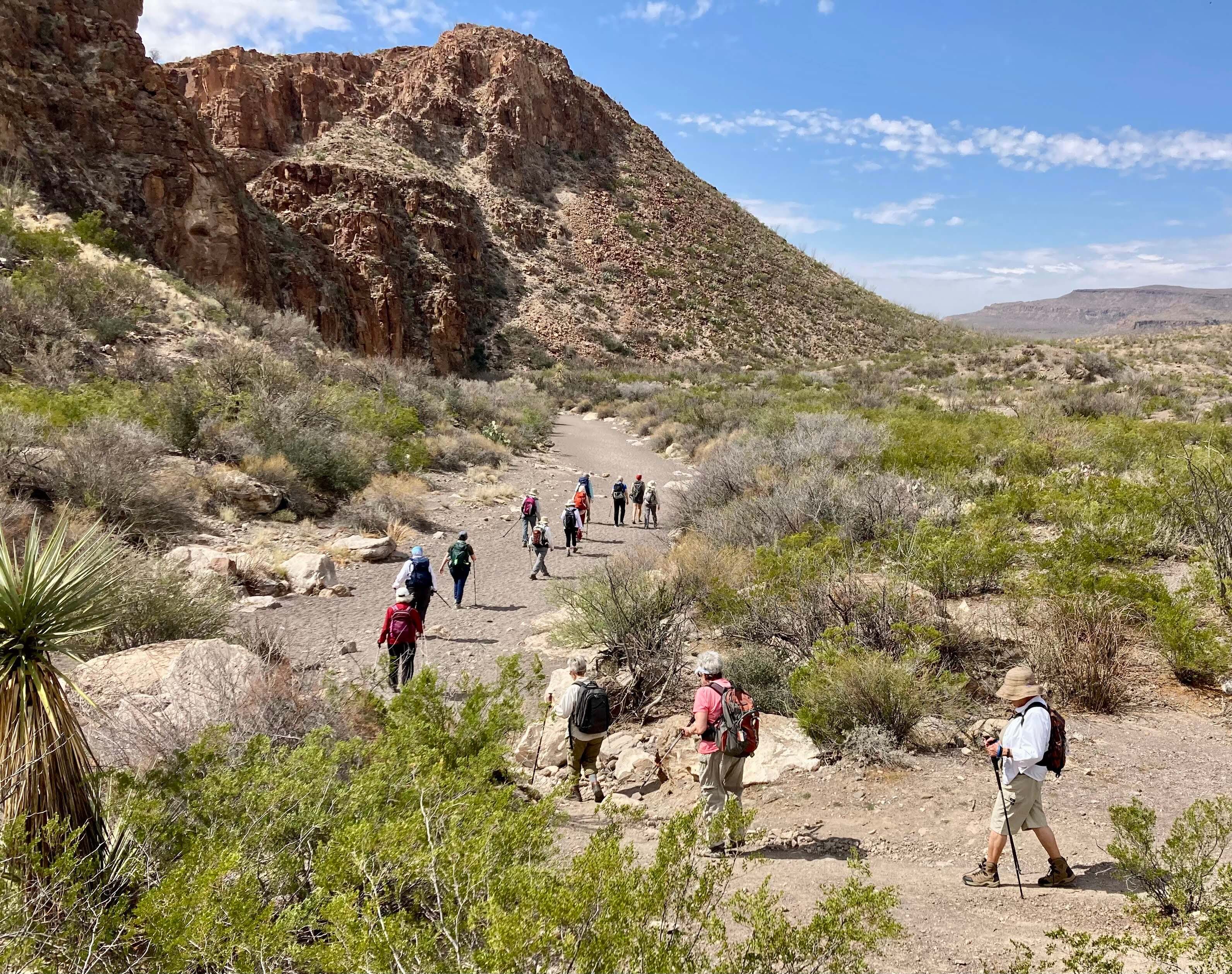 Sleep in Campgrounds
If you're anything like me, you'd rather sleep for free in the dirt in the beautiful woods without the distraction of generators and late-night music. However, when I attempt to rest in my tent alone, my ears feel like they gain an elephant's auditory capability, with every tiny little noise echoing in my brain as "danger!" Friends have recommended wearing earplugs, but this makes me even more nervous - then I hear nothing around me and leave myself without defenses. My solution is to never really camp alone. After numerous positive experiences while paying $5 to $30 for a campsite, drinking wine with strangers, swapping recommendations for hiking trails, and singing alone with an acoustic guitar under the stars, while also enjoying better sleep, I realized that when solo, campgrounds are for me.
When I arrive at a campground solo, and it's first come, first served, I circle the lot and look for either a young family or another solo traveler. I recognize that I'm a white woman traveling primarily in western states, so this technique might not work for everyone. Some discomforts come from being around strangers with prejudices and this can be more prevalent for some people and in some places. Is there a meetup group you could join? Or a few friends you can invite on the trip? Look into camping apps with filters to find safe spaces for you (ex. BIPOC-Owned Hipcamps).
But what about when in the backcountry, far away from established campgrounds? My love for backpacking is deep, and my cravings are insatiable. Yet, it can be hard to align schedules – with families, illness, jobs, and in recent years, fires. I've found two techniques that help. First, schedule many backpacking trips, with different friends, at various times of the year. Second, a guided trip with a company guarantees you won't be solo, plus it's a safe place to make new friends.
One of my most fun solutions came from my newest adventure sport - cycle touring. After a one-thousand-mile trip with my partner, I was hooked and wanted to try touring independently. Then, a local women's adventure group scheduled a "learn to camp" trip about sixty miles from my home - a perfect distance for one day of tour cycling. I navigated the trials of carrying my gear, mentally preparing to fix a flat on my own, and maintaining a pace to arrive before sunrise without the anxiety I get from sleeping. This was the perfect solo adventure - with the gift of amazing adventurous women to socialize with at the end. What's more, they gave me tips for my return route that helped me discover a whole section of bike path I'd never heard of! It was a perfect combination of solo travel mixed with plenty of connection.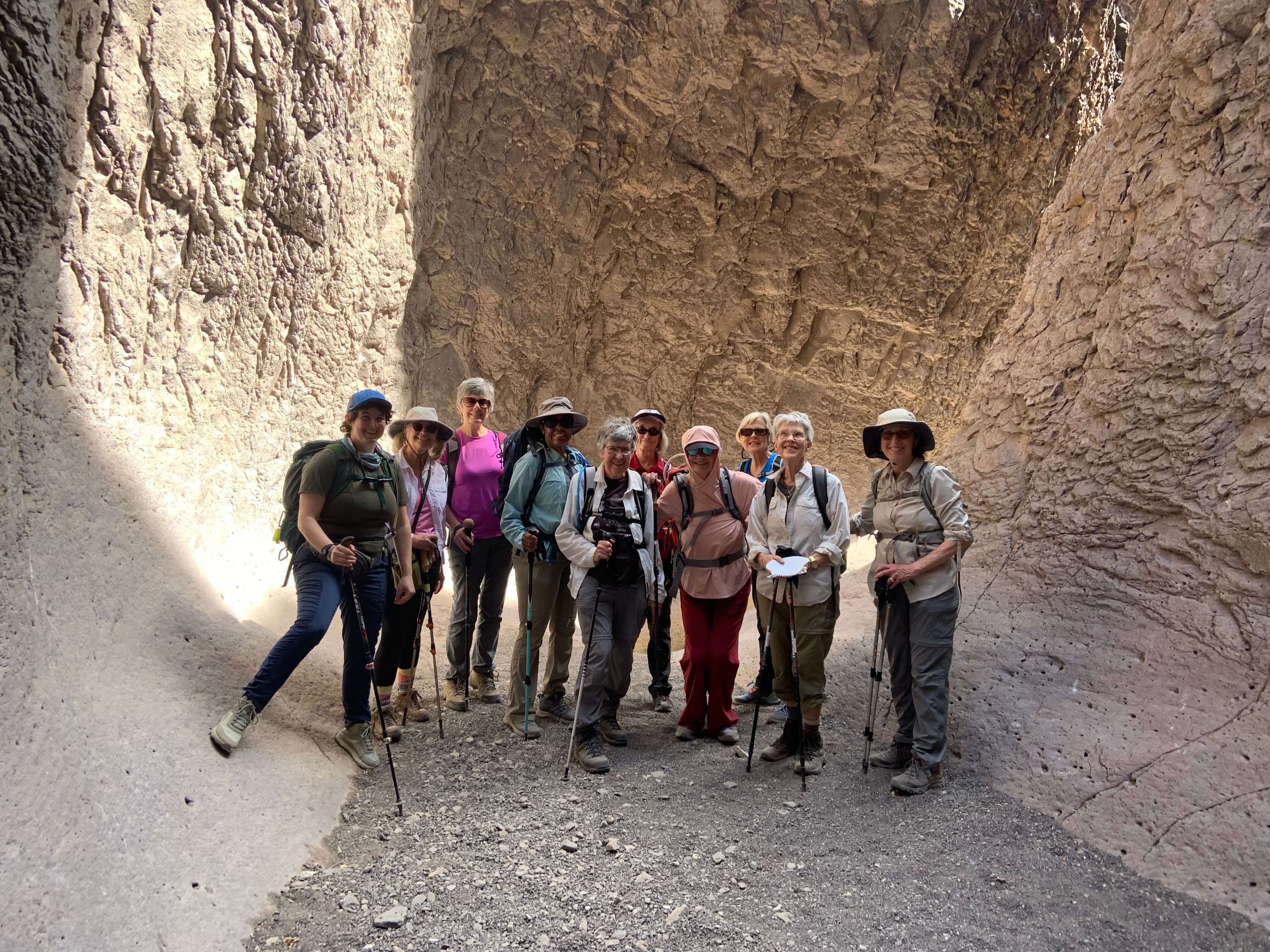 Travel/Hike in Popular Spaces 
Due to the impact on the environment, and overcrowding of popular spaces, especially since the advent of social media platforms, I'm a proponent of seeking out unknown trails and destinations. However, when traveling solo, especially in wild spaces with grizzlies, traveling in more populated areas can be beneficial. 
For example, after the most terrifying solo backpacking experience of my life – in the middle of a thunder and lightning storm, in grizzly country, without seeing or hearing another human for 12+ hours - I later chose to wander down trails where I was sure to see and hear others. This doesn't need to be the most sought-after destination (ex. Lower Yosemite Falls) but isn't the track that hasn't seen boots in weeks. A smile and a "hello" here and there while hiking solo can be all the connection you need to enjoy your independent adventure.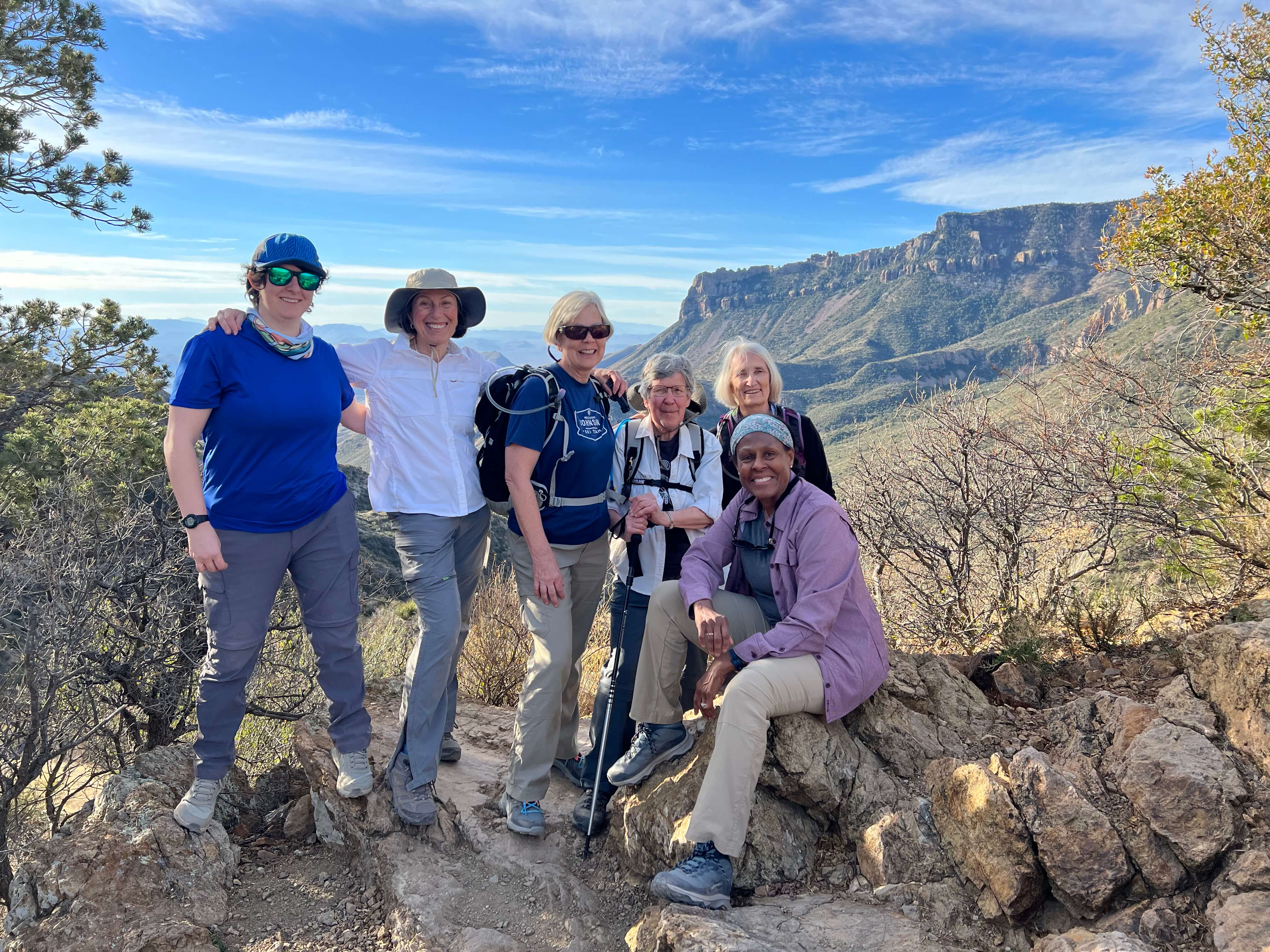 Hike the Trail/Visit a Spot with a Friend First
The last solution I've used to make solo travel more comfortable and safer is to scope out a spot before adventuring there alone. Whether you've backpacked the trail with friends before you trail run on your own or road trip with your pal before bike touring without a companion, familiarity with a route can increase your ease exponentially. 
The ones where I put my head down and go for without a previous reconnaissance typically end up being miserable. I tend to get lost, choose the line on a map that turns out to be a windy mountain biking trail or end up in a fresh burn zone that triggers my trauma.
If you can't sort out a time to enjoy a route together before your adventure on your own, ask for a recommendation from a friend – with clear starting and ending points and an idea of what to expect. If there's a new track that you want to explore, invite a friend to go with you! Then you have a partner to navigate through the surprises, but you're still the leader and experiencing a space for the first time.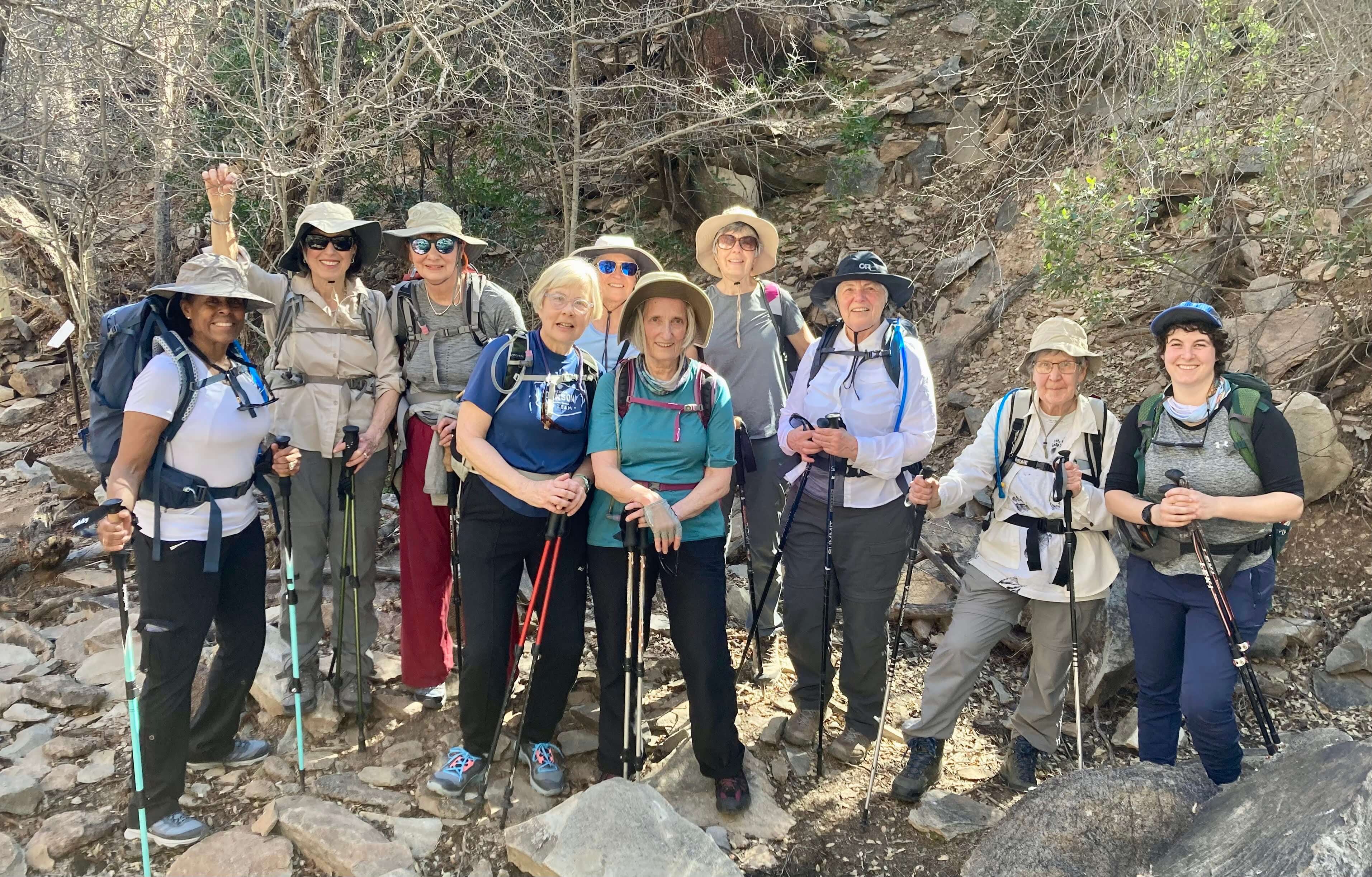 I hope you've gleaned that you can still enjoy solo adventures without forcing yourself to be uncomfortable and filled with fear. Try not to pressure yourself into thinking that true independence and strength only comes from 100% isolation. There can be a beautiful balance between fully solo and nonstop socializing.
Now, you can reflect on the times when you've felt uncomfortable while solo in the outdoors. What can you do to reduce fears and increase joy and relaxation? What have you felt pressured to engage in because you saw confidently partaking? What do you really want to do? Who can you invite to join you? Where could you convene with others to weave in connection?
If pure isolation were the ultimate goal, we'd all be hermits. But we're human - built for connection. There is an art to enjoying "me time" while also being true to your own wants. Paint your next solo adventure with whatever swaths of interaction make sense to you.
About the author:

Natasha Buffo is a creative non-fiction writer and a community mental health instructor. You can also find her work on Recreation.gov, the Fleet Feet Blog, GearJunkie, and Tahoe Quarterly Magazine. Natasha's biggest writing project is her unpublished memoir, which shows that travels can be put on pause but the lives of our loved ones sometimes can't. When she's not in front of the computer, you'll find her snowboarding in Tahoe, riding her bike across states, kayaking on alpine lakes, camping in the backcountry, hiking on unpopular trails, or walking her new puppy. 

Learn more at www.dirtandtears.com or connect on Instagram or LinkedIn.