In our years of traveling across the globe, we've had the chance to meet some incredible people and organizations who are doing meaningful work in their communities. Some of these groups have helped us to positively impact the areas and communities that we visit which in turn has shaped our commitment to sustainable travel.
If you're looking to give back this holiday season, the groups below are organizations or individuals that we know, love, and endorse.
---
Two Widows Climbing Towards Equality (Nepal)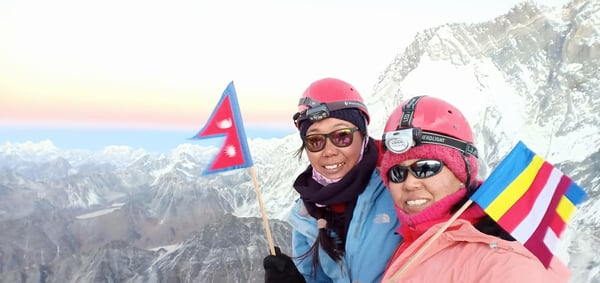 The biannual AGC trek to Everest Base Camp recently returned from an incredible experience where they had the very rare luck to be guided by two female sherpas, Fura Diki and Nima.
Fura Diki and Nima are both widows of Nepali climbers who had lost their lives doing the dangerous work of setting routes and carrying loads for international climbers striving to climb Everest. The two women dream of climbing Mt. Everest together next year. They want to honor their late husbands and become the first Nepali widows to stand on top of the world.
The AGC Everest Base Camp trekkers have established a GoFundMe page to help support these incredible women. Discrimination persists against women working in the most lucrative job in the region—as climbing guides. Donations through GoFundMe will help make their climb possible
---
Peruvian Hearts (Peru)
Peruvian Hearts works to end poverty and gender inequality by educating young women and creating community leaders in Peru. The organization provides higher education support for girls who have "aged out" of orphanages and have no other support.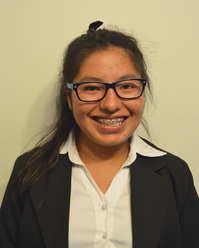 One of these young women is Lucero. She is an 18-year-old woman in the Peruvian Hearts family for seven years and has dedication, honesty, and the dream of studying education and working with kids. Her mom died two years ago and she would welcome an extended group of mothers from AGC! A year of school, books, food, clothing, mentoring, and psychological support costs about $3,000. The idea is to give what you can and collectively we will raise enough money to support Lucero to reach her dream. In other words, contribute what you can and you will be one of Lucero's AGC moms!
Learn More: http://www.peruvianhearts.org
For more information about Peruvian Hearts and our ongoing commitment to its young women, please contact AGC guide and active supporter Brenda Porter at brendacporter@gmail.com
---
Aguali: Healthy Forests, Healthy People (Nicaragua)

Nicaragua is suffering the most violent and unequal sociopolitical crisis of the last 28 years. The tourism industry is particularly vulnerable to political instability and violence. 

Matagalpa Tours, AGC's partner in Nicaragua, has been forced to almost shut down operations due to lack of demand. But the staff at Matagalpa Tours is not giving up on their dreams of using sustainable tourism as a conservation tool to reach the youth of Nicaragua. They've turned their attention to their long-term environmental education program called Agualí.
Matagalpa Tours has transformed this environmental education tool for school children into a liberation and emotional recovery tool for their Nicaraguan brothers and sisters. At the same time, the project provides some work for them, which generates basic income in Nicaragua for at least 5 employees of Matagalpa Tours as well as free-lance guides and drivers.
For more information about Aguali or Matagalpa Tours, contact our long-time partner Ernesto Ocampo at ernesto@matagalpatours.com