Have you ever thought about who introduced you to your favorite outdoor activity? Few of us began skiing, hiking, camping, paddling, backpacking, or mountain biking the moment we could walk (although, living in Tahoe, I've found there are quite a few). So, someone invited us out. As a woman who began centering her life around the outdoors at age 28, I recognize the power of an invitation.
Having lived in Tahoe for seven years now, I often think back to my mom applying for scholarships so I could join snowboard trips in middle school. More recently, I've pondered my life without my friend Katie inviting me on my first backpacking trip as an adult. I could be missing out on two integral activities of my life. 
I invite you to reflect on the women who brought you here - into a life enjoyed outdoors. Moreover, imagine the profound and lifelong impact you can have on someone else by inviting them to recreate outside in new ways.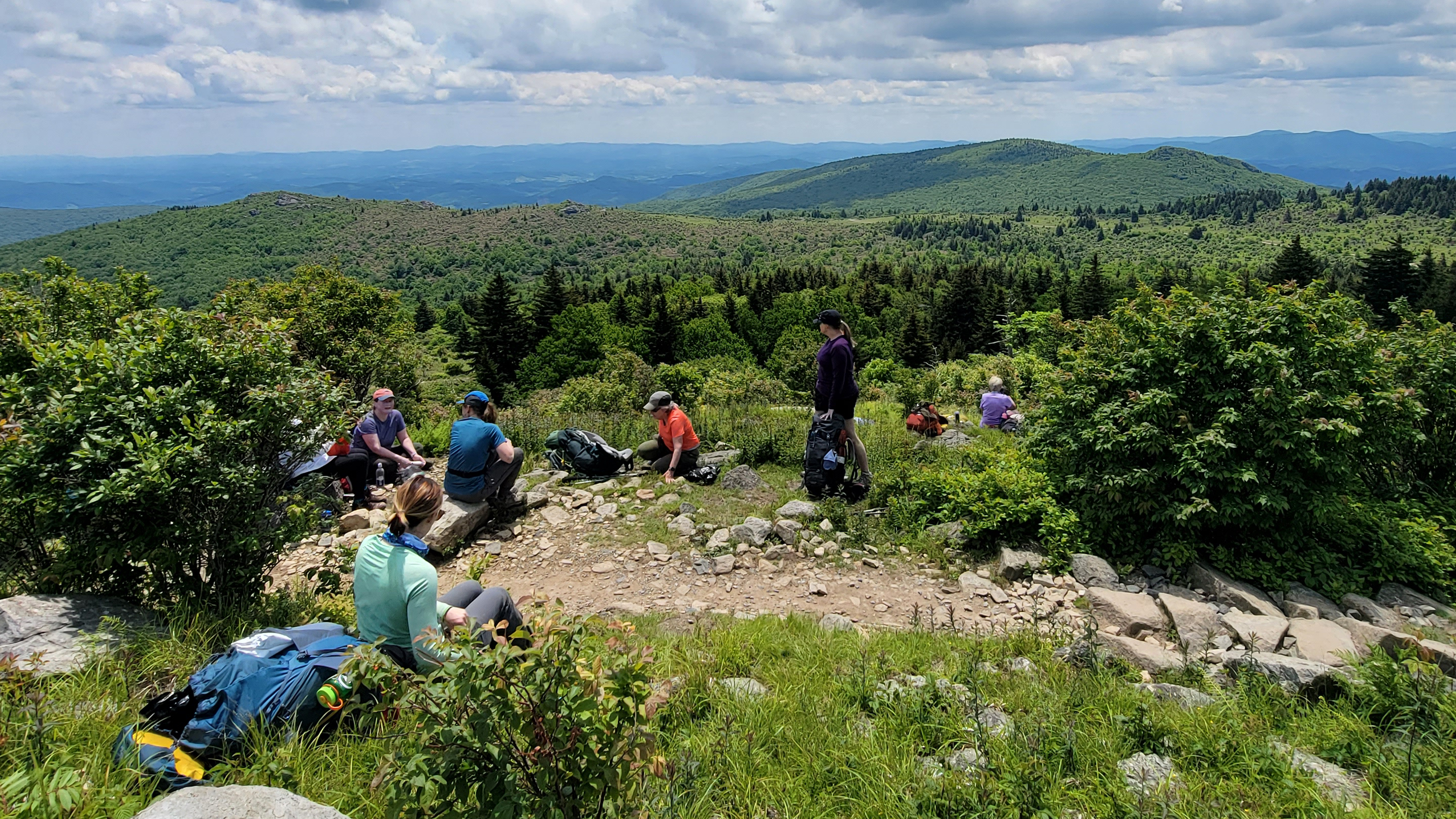 The Invite
In 2013, I lived in the Bay Area and worked as a Business Analyst for Google, Inc. After reconnecting with a family friend over a shared taste in music, she invited me on a backpacking trip. I'd backpacked twice in high school but never gathered the gear and wasn't invited on a trip during college.
Katie described previous adventures with her eyes bugging out, filled with enthusiasm. I nodded, following my curiosity, eager to ask a million questions. While prepping, she lent me a pack and a mid-layer, and we planned meals together. Once on the trail, we moaned joyfully over our freeze-dried dinners and giggled under the stars. I'll never forget setting up the tent in the rain on the afternoon of day three, with my jacket soaked through and the floor of the tent nearly a puddle. But then, the clouds broke and framed Banner Mountain, with a trail of thousands of tiny lakes leading our view, cradled by lush vegetation. I stared, then snapped a hundred photos.
One of our Adventures in Good Company guides, Julie, shared a similar amazement when contemplating the women who brought her along. Sarita - a fellow international volunteer for Peace Corps Peru - invited Julie on an overnight canoe trip in the Boundary Waters of Minnesota once they were both back in the states. "I got to be a student. Better yet, I was a kid filled with wonder and awe, free to dawdle and languish, sponging up the wisdom that's best learned around a campfire."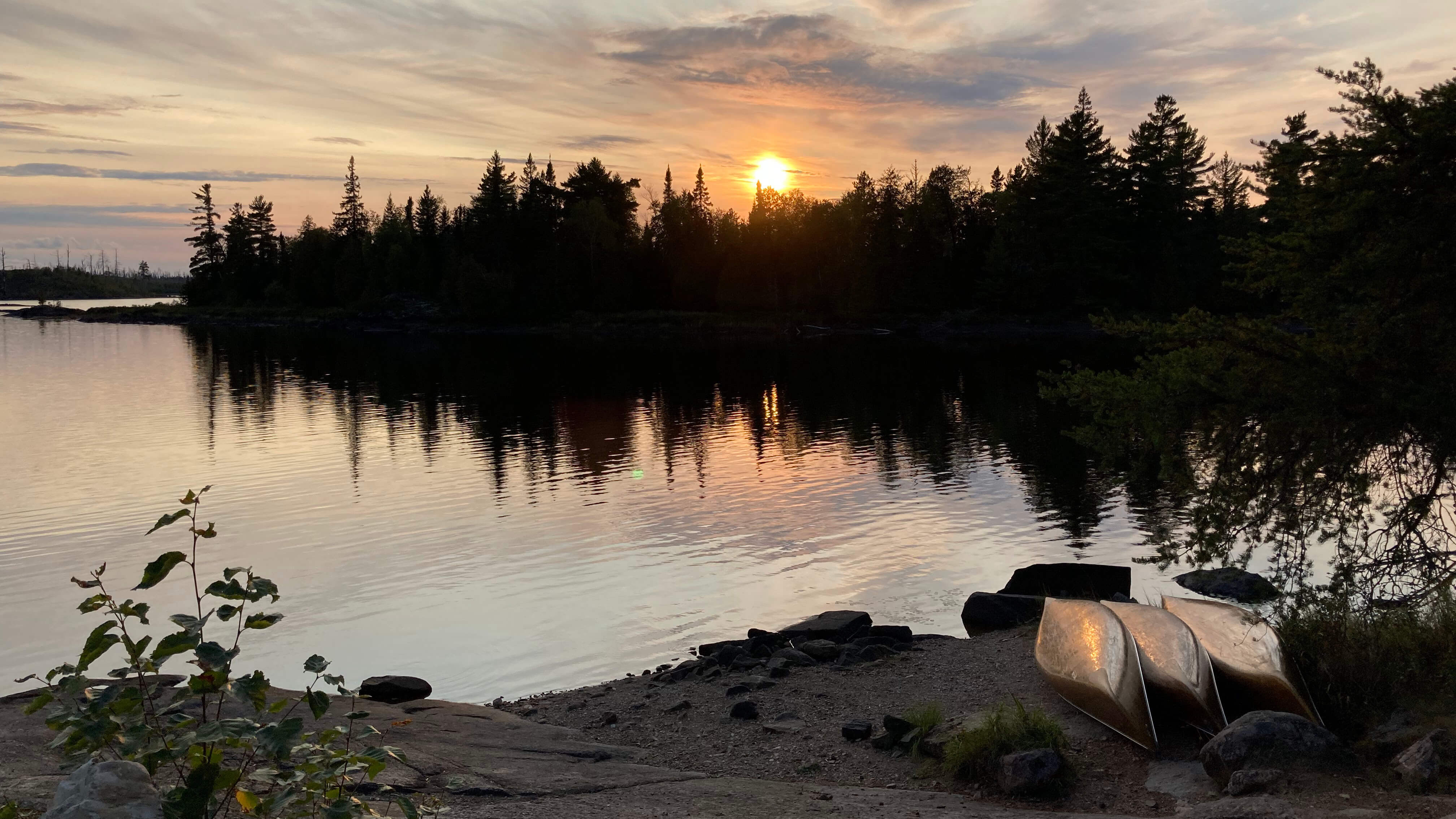 Photo by Phyllis Tarrant
The Impact
The day after we enjoyed our post-backpack showers and delectable vegan dinner - courtesy of Katie's mom's excellent cooking skills - I clicked and scrolled on my laptop, searching for a new job. I was already on a one-month leave, desperate to stop crying in the bathroom at work, and choosing TV and my couch over dinner and dancing with friends. I didn't know it then, but I was experiencing symptoms of depression.
Suddenly, the words I typed into the Google Search bar changed from "analyst jobs" to "backpacking trails." I kid you not; I gave my two-week notice to my manager that day and began planning a new life of traveling, camping, and hiking. That decision led me to New Zealand and eventually to South Lake Tahoe. I've backpacked in multiple countries, for many weeks at a time, and with numerous friends. I've grown from letting others navigate trail maps to the planner and trip leader. Backpacking is a crucial part of my identity – it first intrigued me about my partner of seven years, and it's a key topic in my manuscript.
In an article in The Atlantic, sponsored by REI, titled "Five Ways to Make the Outdoors More Inclusive," the team of 10 leaders of diversity and equity in the outdoor industry share their expertise with organizations and individuals. "Diversity advocates who also venture into the outdoors help change the look of hiking—or canoeing or any other outdoor activity—one person at a time, and you can do the same. Asking a friend from a different background or culture to join you gives you a hand in bringing a sense of harmony and civility to the outdoors."
Claire Lukas, another of our guides at AGC, has lived a life focused on health and wellness outdoors, thanks to her elementary school physical education teacher, Mrs. Davis. "She invited me to my first track meet in 4th grade where I won the 100-yard dash wearing pigtails and Kmart special sneakers, loose fitting knee socks fallen to my ankles. From there, I went on to be on the first women's track team at Edinboro University. I have continued in the fitness industry teaching, guiding, and encouraging people to exercise if not for their body, their mind, and well-being."

The Opportunity
Because of the impact the backpacking invitation has had on my life, I jump at any chance to invite someone else into the backpacking world. I've cherished overnight trips for nearly a decade straight, and now I'm the one with extra gear. I also have a long list of routes checked off or waiting to be next on the bucket list.
Here's what I've learned to keep in mind when introducing someone else to a new outdoor activity:
Don't assume they will love it, and don't pressure them to love it. Something like, "if you want to try it, I would love to guide you. But you might hate it.

Help with specific gear lists and lend as much as you can. Gathering all the appropriate gear when beginning a new sport is always expensive. Don't let one of the barriers to their first time be gear. Also, don't assume they know what to pack. Share your gear list, and offer to drop by and sort through items together.

Move at their pace and comfort. Remember your first time or "easy" days enjoying this outdoor activity. Since it's an introduction, it's best to be laid back on a loose schedule so that regular breaks - like adjusting a pack or peeing every 30 minutes - are no big deal.

Make it fun! Choose a trail littered with lakes, or sneak in a surprise chocolate bar or two cans of bubbly water. Pack fairy lights, or download a few songs to play while slogging up the switchbacks. When little kids start in tee-ball or take their first ski lesson - it's more about fun than perfecting skills.

Fortunately, a guiding company like Adventures in Good Company will manage all the recommendations above. You can invite a friend to join you on a guided trip! You don't need to do all the planning and have all the gear, but you can facilitate that process.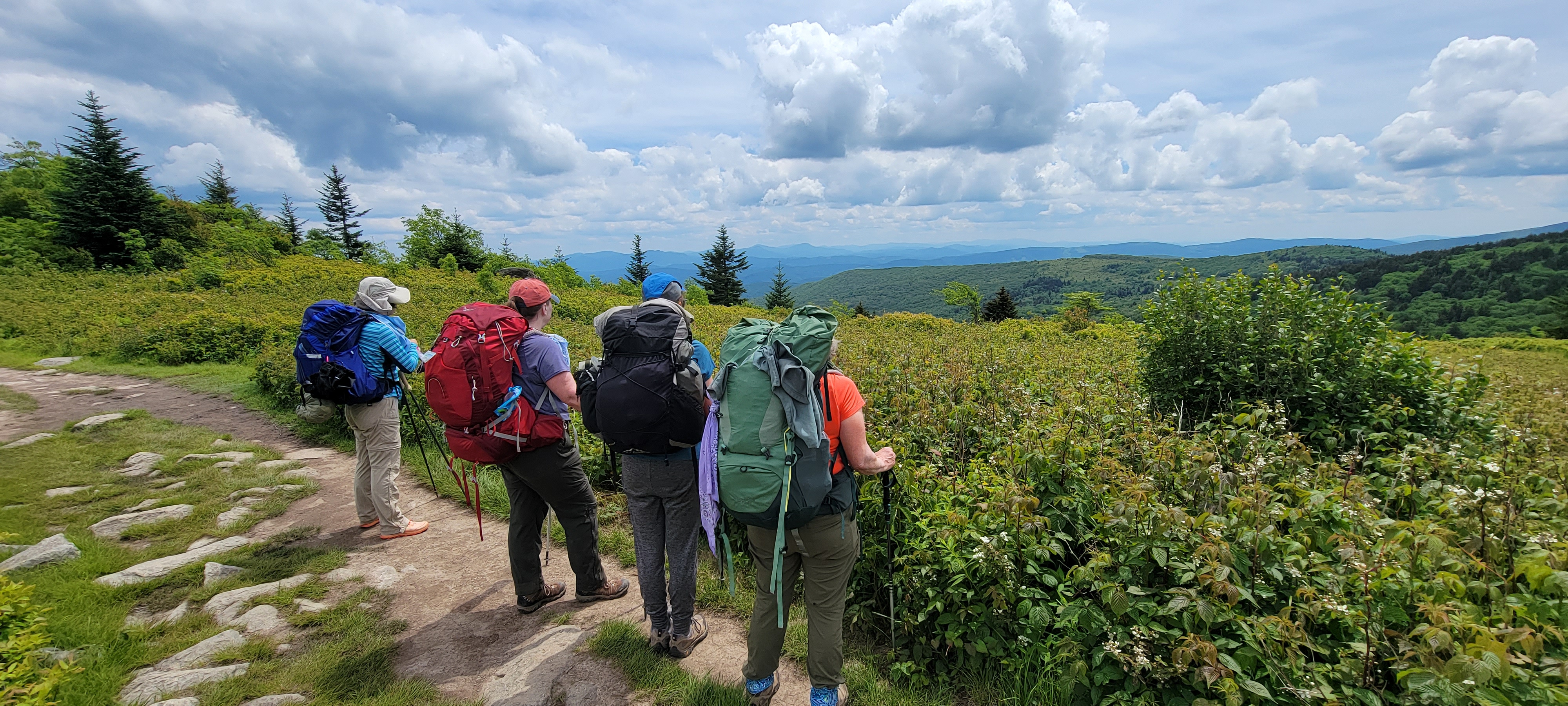 The Appreciation
I can't tell you how often I try to recognize my friend Katie for inviting me to go backpacking. (Yes, this blog will be another one of those times). She deserves to feel that appreciation! And so should all the other women who brought us here.
Here are a few suggestions:
Shoot them a "thank you for inviting me…" text with a photo of the two of you whenever you're reminiscing about the trip.

Make a "thank you" card on your computer using a photo from the trip. 

Purchase a personalized mug online, or frame a few photos from the trip and send them a surprise package. 

Did you journal during or after the adventure? Share your words with them! 

Is there a piece of jewelry, shirt, or wall art map that can commemorate the adventure?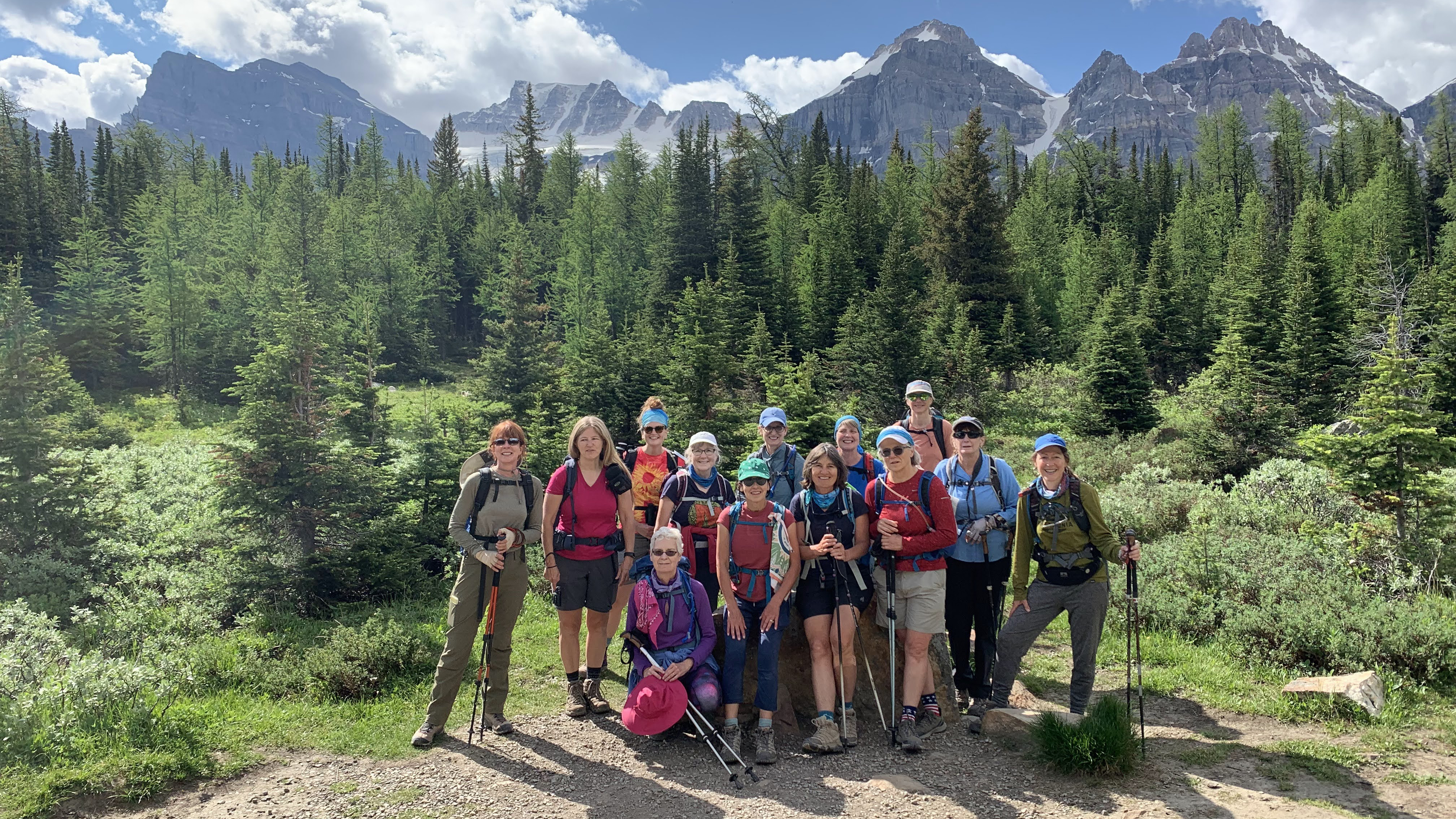 There is one gift that keeps on giving - the invitation! Now, you get to return the favor and invite them out! Pay attention to cues when they struggle to get out and enjoy their outdoor activity. Listen to their voice when it's oozing with a desire for revitalization in nature. They might still be the expert, and that's okay. What matters is getting outside and doing something you love with the people you love.
Katie became a mom five years after our first backpacking trip together. While camping or hiking during her pregnancy, we daydreamed of all the adventures we'd enjoy with her son. Respecting her new life and acknowledging that everything might have felt different, I didn't push her to backpack, but I always checked in to ensure she knew I was there when she was ready.
When she said she was ready, I dropped everything. I went to the ranger station this time, chose our route and permit, and packed a surprise gooey brownie and quenching cider. We still giggled in the tent and hiked till we could barely walk to see more stunning views of legendary granite rocks in the Sierra Nevada Mountain Range. It was her first backpacking trip as a mom and the best gift I could ever imagine giving her.
In today's society, with Amazon Prime deliveries and Cyber Monday fiascos, it's time to focus on the non-tangible gifts that truly last a lifetime—the gift of an invitation.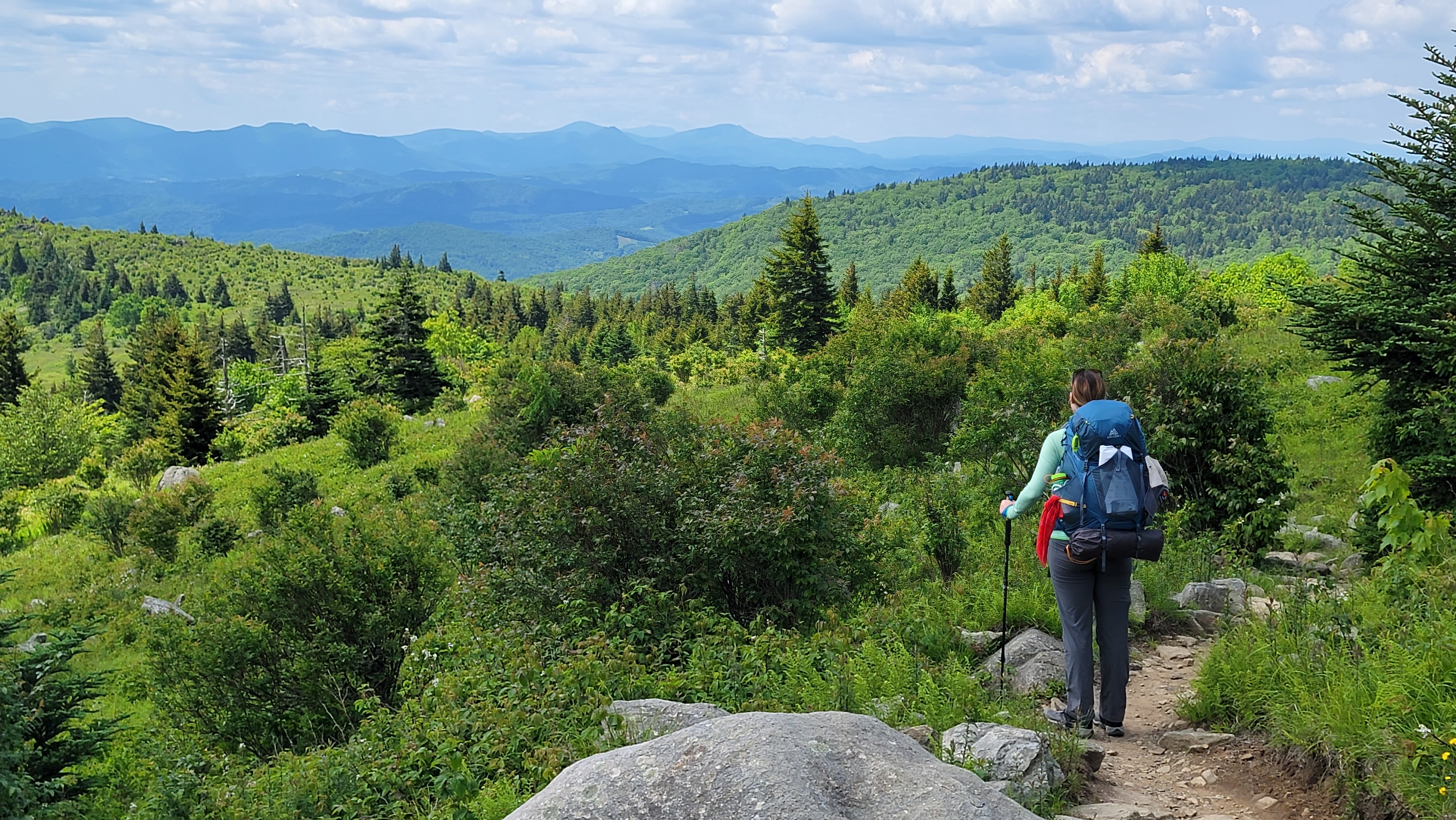 About the author:

Natasha Buffo is a creative non-fiction writer and a community mental health instructor. You can also find her work on Recreation.gov, the Fleet Feet Blog, GearJunkie, and Tahoe Quarterly Magazine. Natasha's biggest writing project is her unpublished memoir, which shows that travels can be put on pause but the lives of our loved ones sometimes can't. When she's not in front of the computer, you'll find her snowboarding in Tahoe, riding her bike across states, kayaking on alpine lakes, camping in the backcountry, hiking on unpopular trails, or walking her new puppy. 

Learn more at www.dirtandtears.com or connect on Instagram or LinkedIn.