When it comes to planning an exciting and unforgettable adventure, finding the perfect accommodations can be just as important as selecting the destination itself. After all, where you stay can make or break your trip since it's the place where you'll rest and recharge after a long day of exploring.
We know that choosing the right place to stay can be overwhelming, so we're here to help by sharing a few of our favorite lodging options on AGC trips that will take your adventure to the next level. From luxurious casitas nestled in the desert to boutique eco-lodges perched on beautiful hillsides, we're confident you'll find something that suits your tastes and preferences at one of these unique and memorable accommodations.
So sit back, relax, and let us inspire you with some of the best lodging options around!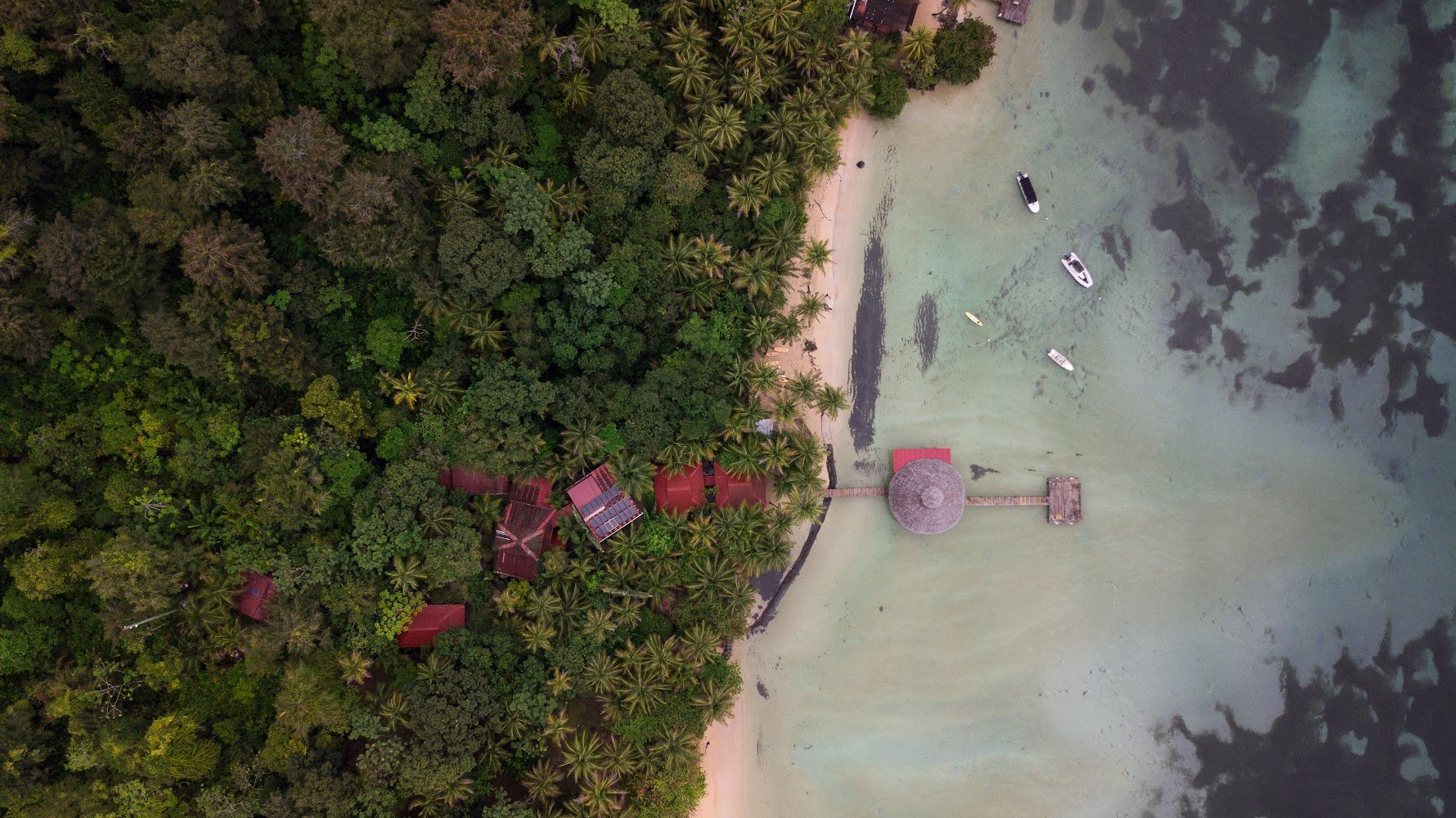 Casa Cayuco - Panama
Escape to paradise with Casa Cayuco, the perfect destination for a wellness-focused trip. This remote eco-lodge offers the ultimate opportunity to disconnect and recharge in a tropical setting. Each cabana provides stunning views of the surrounding paradise, with open-air bathrooms and memory foam mattresses just steps away from a pristine white sand beach.
Casa Cayuco is committed to low-impact eco-tourism, with a solar-powered lodge, clean-burning propane, rainwater harvesting, water-saving showerheads, and organic bath products. They compost food waste, serve plant-based cuisine predominantly, and use organic wine from a local vineyard. Their sea-to-table approach to responsible fishing ensures fresh, sustainable cuisine, while smoothies are made with local fruits. Casa Cayuco has strong community bonds and employs locals, supporting 100 people in the nearby village of Salt Creek. They work with the community to offer educational tours and artisanal craft sales. Experience the beauty of Casa Cayuco and embrace a sustainable, wellness-focused lifestyle!
↓ Explore our full itinerary that features this lodging! ↓
Paradise in Panama Eco Retreat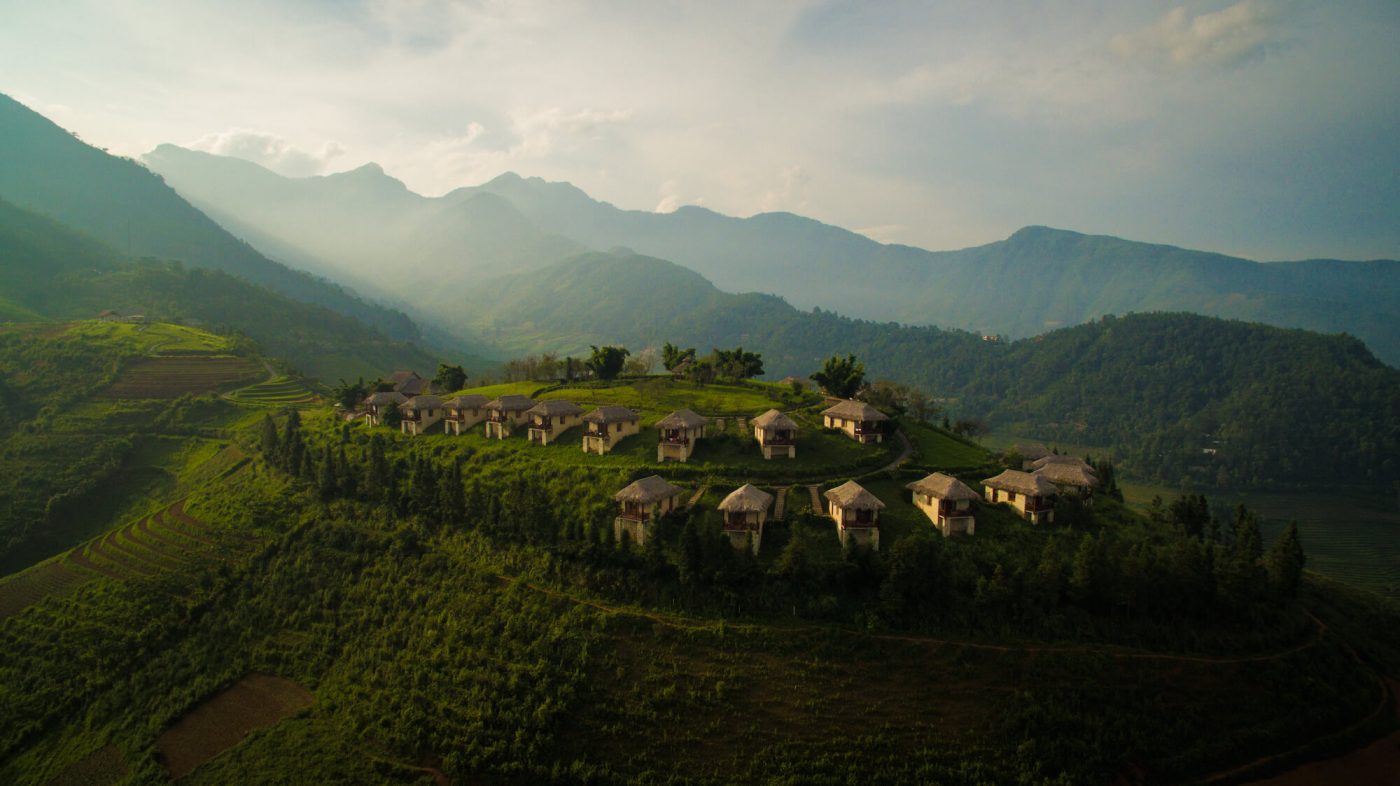 Topas Eco Lodge - Vietnam
Experience a touch of Scandinavia in the heart of Vietnam with Topas Ecolodge, a boutique resort nestled atop a stunning hillside in Hoang Lien National Park, just outside Sapa. This eco-friendly destination has been nominated as one of the best places to stay if you care about the Earth, providing modern convenience while protecting the surrounding environment and local cultures.
The 49 rustic mountain bungalows are designed out of local white granite in a minimalistic chalet style, allowing the magnificent natural beauty of Vietnam to take center stage. You can enjoy the breathtaking views from your private balcony or explore the surrounding areas on foot or by bike. Topas Ecolodge is committed to sustainability, with their cooperation with DANIDA making them an icon for sustainable tourism in remote areas. Don't miss out on the exclusive experience and finest mountain views that Topas Ecolodge has to offer in Vietnam.
↓ Explore our full itinerary that features this lodging! ↓
Wats and Wonders of Vietnam and Cambodia
Three Capes Lodge Walk - Tasmania
The Three Capes Walk offers exclusive accommodation for its guests in private lodges along the trail, providing true shelter, protection, and refuge. The lodges are simple, sustainable, and comfortable, featuring hot showers, plush pillows, and generous lounge areas. Each lodge aligns with the contours of the land, minimizing the impact on the surrounding vegetation and allowing accommodation to blend into nature's setting.
The lodges also feature large sliding doors encouraging connection with the surroundings, expansive views, and sleeping quarters. The Three Capes Walk is committed to sustainability, taking every environmental consideration during the design and build process, minimizing water usage, and using the latest solar power technology.
↓ Explore our full itinerary that features this lodging! ↓
Adventures Down Under: Tasmania and Southern Australia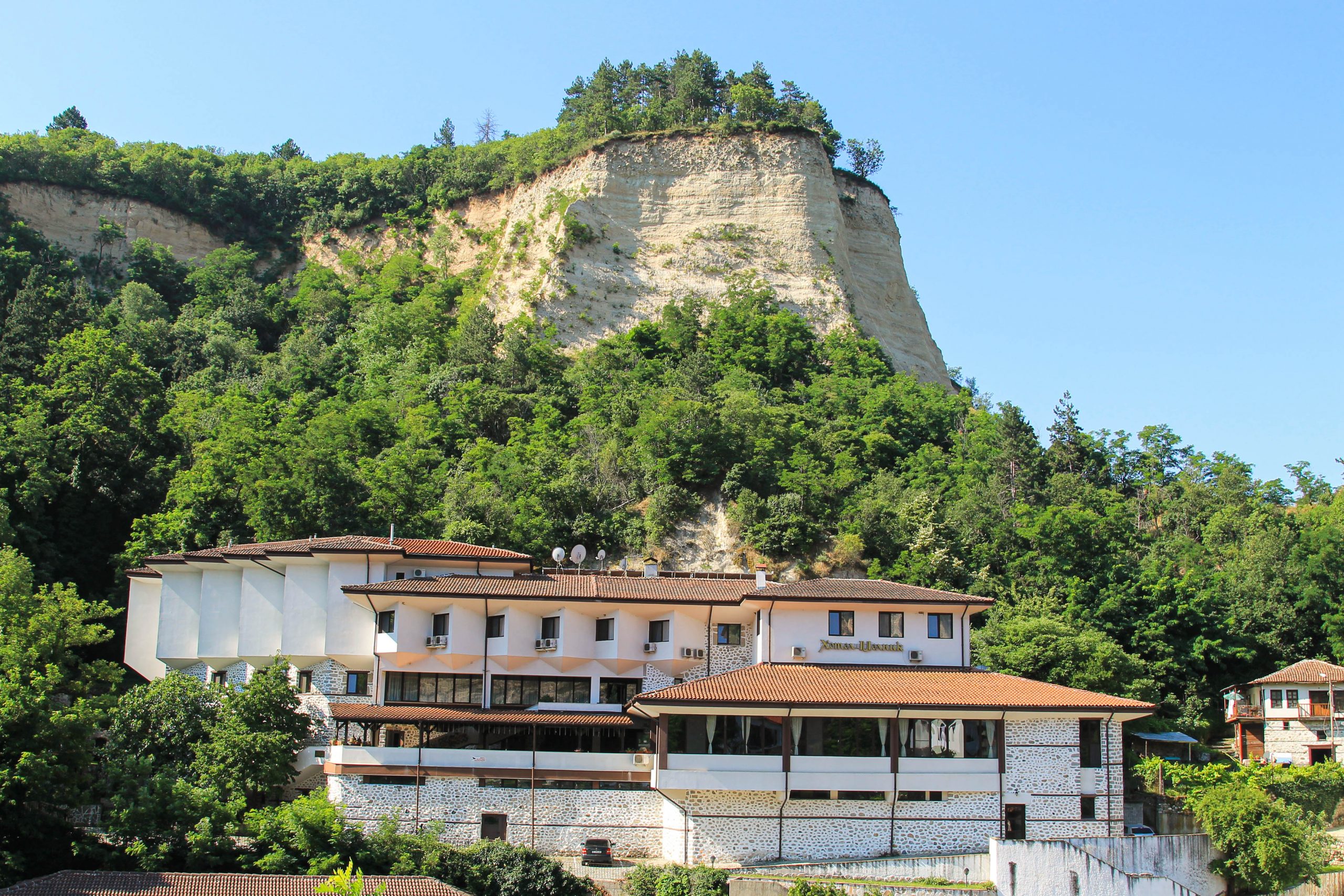 Hotel Melnik - Bulgaria
Nestled amidst the picturesque sand pyramids of Melnik, Bulgaria, the Melnik Hotel offers a comfortable and charming accommodation experience. Built in the traditional Bulgarian Renaissance style, the 3-star hotel retains the unique atmosphere of the town museum while providing excellent facilities for rest, spa, business meetings, and congress events. Renovated in 2010, the hotel boasts an authentic atmosphere that transports guests to a former way of life and culture. The hotel also features a wine cave built into the rock, providing guests with a unique and memorable wine-tasting experience.
↓ Explore our full itinerary that features this lodging! ↓
Bulgaria's Mountains And Monasteries 
We hope this list of our favorite lodging options has inspired you to plan your next adventure. Having the right accommodations in place can take your trip from ordinary to extraordinary. Whether you're looking for a cozy retreat or a luxurious escape, there's something out there for everyone. So go ahead and book that getaway with your dream lodging, and get ready for the adventure of a lifetime!