Embarking on an adventure is thrilling, but finding the perfect accommodations can make or break the experience. Your lodging should be more than just a place to rest; it should be a haven where you can recharge and rejuvenate after a long day of exploration. With countless options to choose from, it can be daunting to pick the right one. But fret not! We've done the hard work for you and compiled a list of the most exciting and unique lodging choices from AGC domestic trips that will take your adventure to the next level. From luxurious casitas in the arid wilderness to cozy cabins nestled in the quiet woods, get ready to be blown away by our top picks!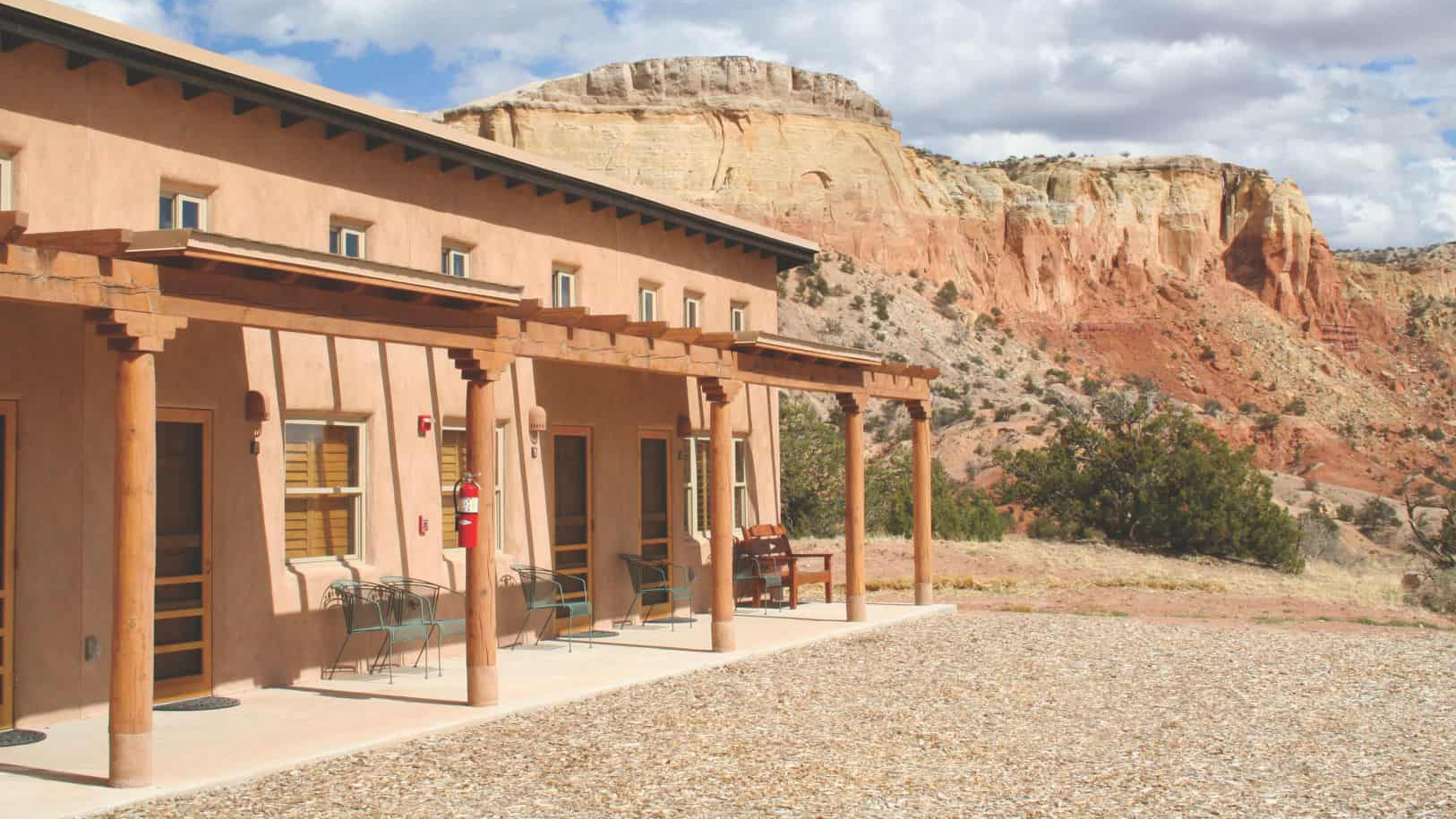 Ghost Ranch - New Mexico
Ghost Ranch is a stunning 21,000-acre ranch in New Mexico with a fascinating history that spans from the wetlands of the dinosaur era to the arrival of indigenous people like the Navajos, then the Spanish settlers, and even cattle rustlers who created the legacy of "Ghost Ranch." Surrounded by Piedra Lumbre's iconic red and yellow cliffs, the ranch offers a tranquil space for growth through transformational experiences. As Georgia O'Keeffe said, "It is not a country of light on things. It is a country of things in light."
Visitors can restore their bodies, mind, and spirit with hearty meals and simple, comfortable rooms, allowing for deeper inner reflection. The ranch's towering rock walls and vast skies make for an unforgettable backdrop for anyone seeking an adventure or retreat.
↓ Explore our itinerary that features this lodging! ↓
Exploring New Mexico - Land of Enchantment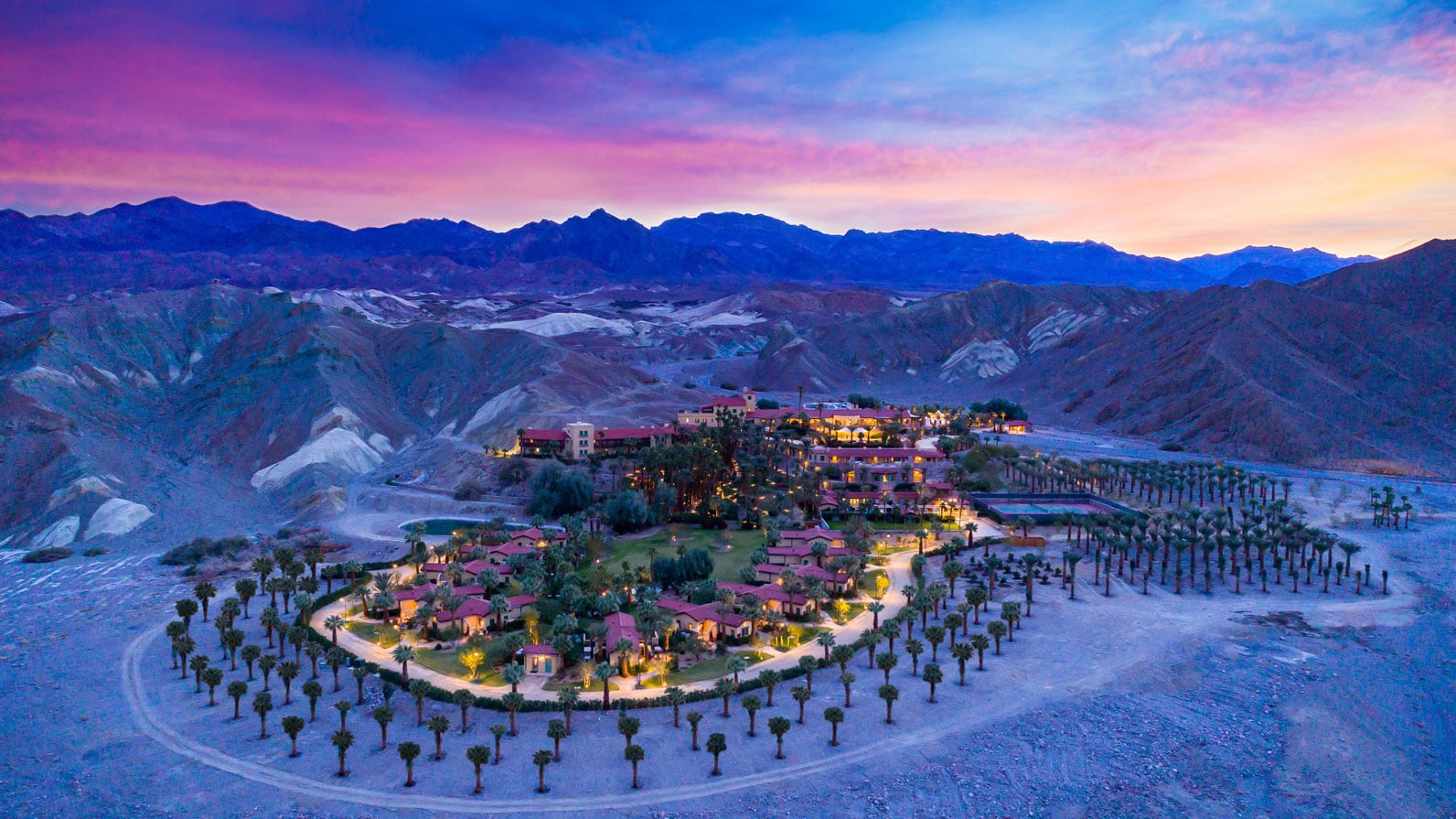 Death Valley Inn Casitas - California
Located in the heart of Death Valley National Park, California, The Oasis at Death Valley is a true American Oasis surrounded by a vast, arid desert. The property comprises two hotels - the historic, 4-diamond Inn at Death Valley and the more family-oriented Ranch at Death Valley. The Inn features 66 hotel rooms and 22 casitas, which have undergone a recent multi-million dollar restoration. 
The new casitas, located around the famed gardens, offer unparalleled privacy and luxury within easy walking distance of the Inn pool. Each spacious casita comes with a complimentary golf cart for guests to use to get around the property and options for 1 King bed or 2 Queen beds. Additionally, each casita boasts a living room with a sleeper sofa and a wet bar, providing the perfect setting to relax and unwind amidst the rustling palms.
↓ This lodging will be a part of our itinerary starting in 2024! ↓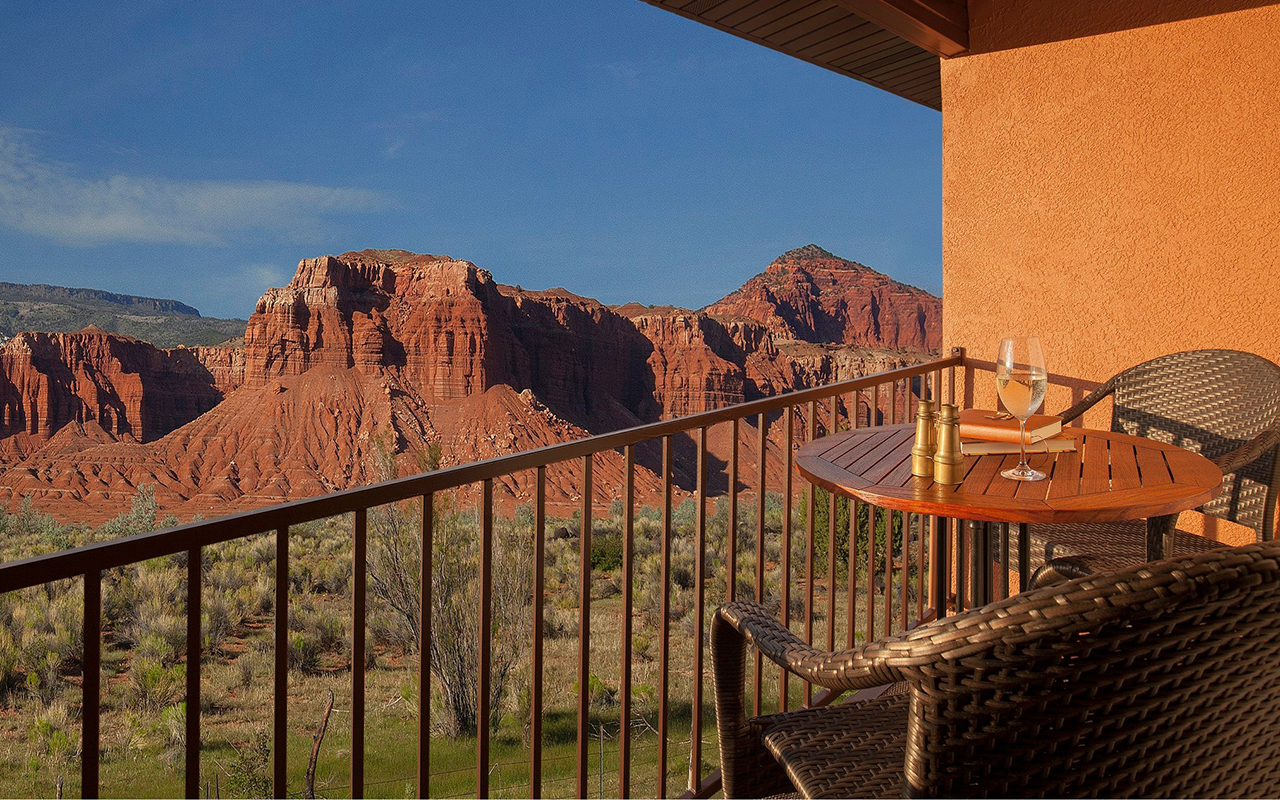 Capitol Reef Resort - Utah
Capitol Reef Resort is a premier hotel located in Torrey, Utah, nestled in the mountains just outside of Capitol Reef National Park. This expansive 58-acre resort offers stunning views of the Red Rock Cliffs, and its elegantly appointed guest rooms provide the perfect backdrop for a relaxing and indulgent vacation. Whether you're looking to soak up the natural beauty of the surrounding area or simply unwind in your cozy room, Capitol Reef Resort has everything you need to make your stay comfortable and convenient.
↓ Explore our itinerary that features this lodging! ↓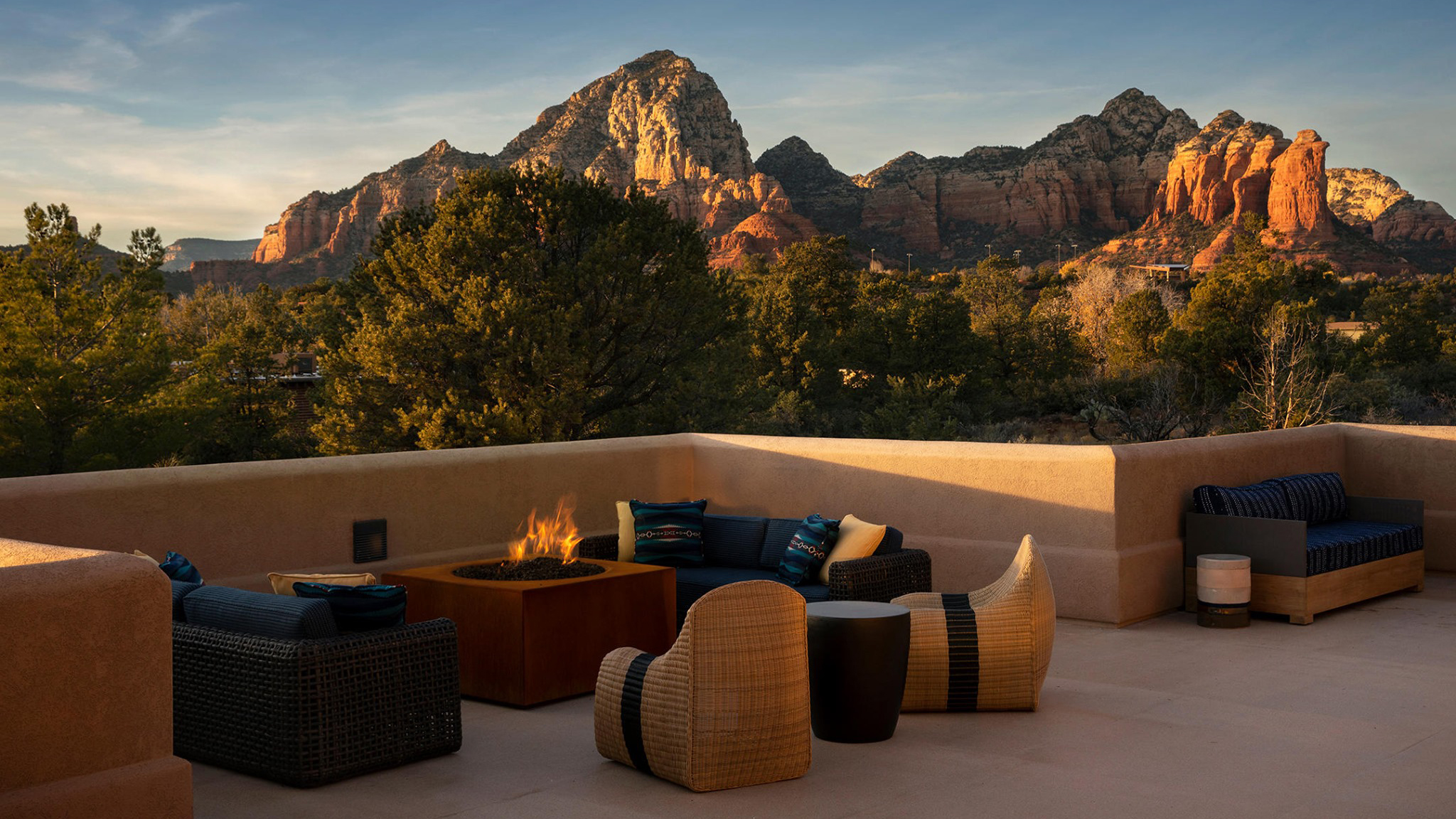 Sky Rock Sedona - Arizona
Discover the stunning beauty of Sedona, Arizona, with a stay at Sky Rock, one of the best hotels in the area. Recently renovated guest rooms and common spaces have been thoughtfully designed to reflect the surrounding mountains, with a color palette inspired by burnished brass hues and starry night skies. Each room features hand-painted dreamcatchers, paying homage to the Native American culture in the area. Relax in sizeable, comfortable rooms nestled into the landscape, and take in the breathtaking views from the shared terrace. Whether you're enjoying a sunrise coffee, a sunset happy hour, or moonlit yoga under the stars, Sky Rock offers an unforgettable Sedona experience.
↓ Explore our itinerary that features this lodging! ↓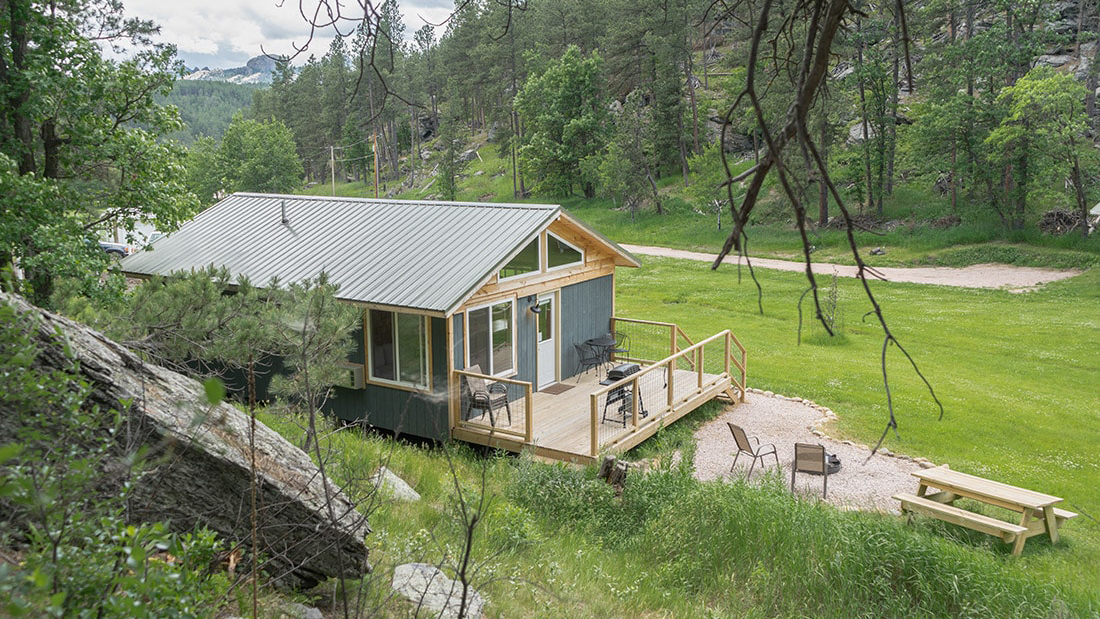 Hinterwood Inn and Cabins - South Dakota
For a true Black Hills experience, Hinterwood Inn and Cabins offers a peaceful getaway with a prime location. Nestled in Leaky Valley, the property offers over 20 acres of land to explore, bordered by Black Hills National Forest to the North and East. The 5,000+ sq. ft. lodge has been remodeled into separate family rental units with a cabin-like feel, offering a chance to relax in the midst of nature. The property's rich history, including being the site where Gutzon Borglum initially stayed to plan Mount Rushmore, only adds to the charm. With full amenities and friendly hosts, guests can enjoy their stay with free-ranging chickens as their neighbors.
↓ Explore our itinerary that features this lodging! ↓
South Dakota Hills and Thrills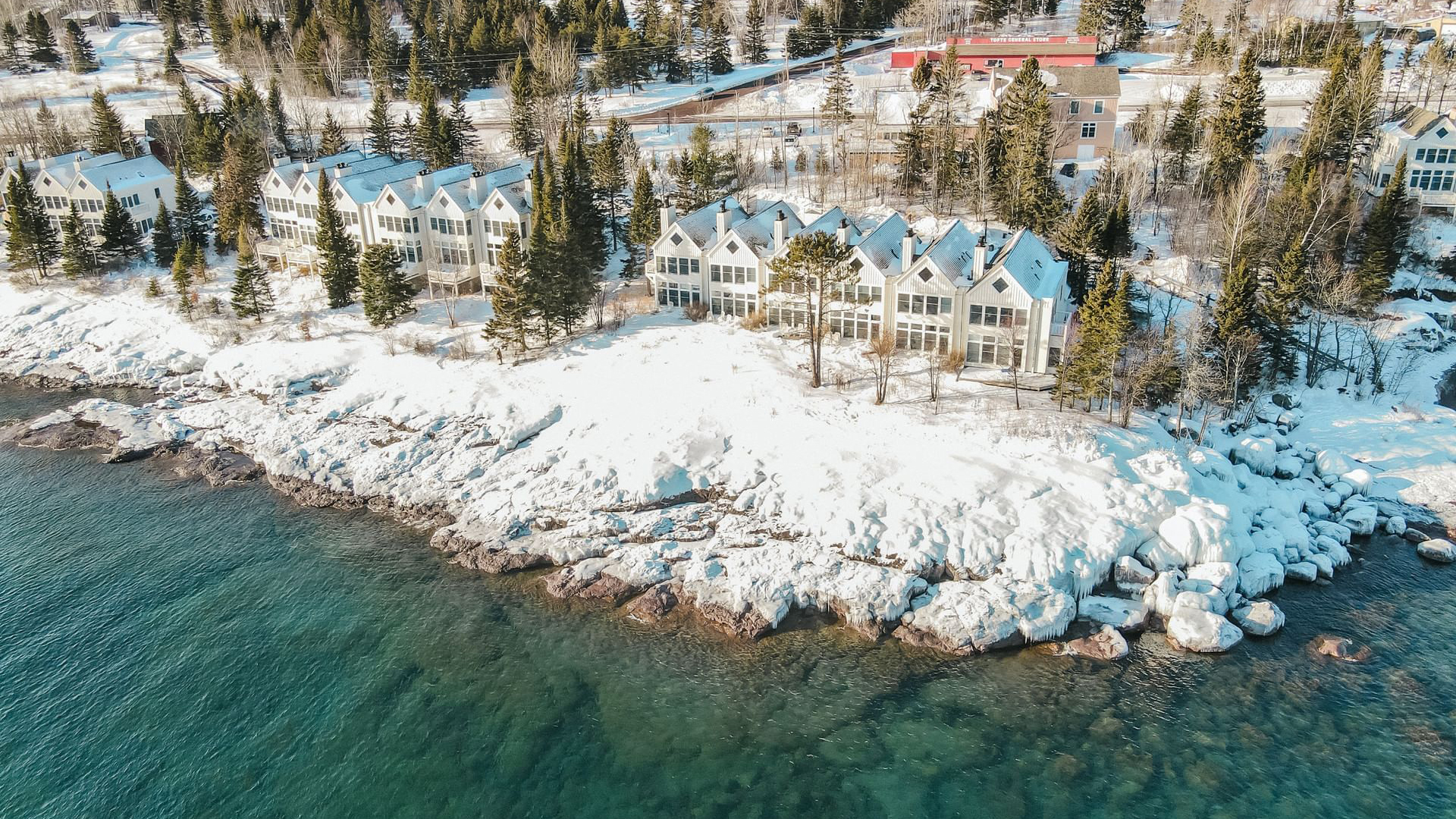 Bluefin Bay on Lake Superior - Minnesota
Discover the breathtaking beauty of Minnesota's North Shore by staying at Bluefin Bay Family of Resorts. Nestled on the shore of Lake Superior, the resort offers intimate proximity to the rejuvenating waters of one of the largest freshwater lakes in the world. Witness the technicolor sunrise from the comfort of your room or step down to the rocky shoreline to truly appreciate the vast expanse of water. Bluefin Bay's prime location provides easy access to the attractions of the North Shore, including nearby Surfside on Lake Superior and Temperance Landing. Don't miss the chance to immerse yourself in the awe-inspiring beauty of Lake Superior at Bluefin Bay.
↓ Explore our itineraries that feature this lodging! ↓
Autumn on the Superior Hiking Trail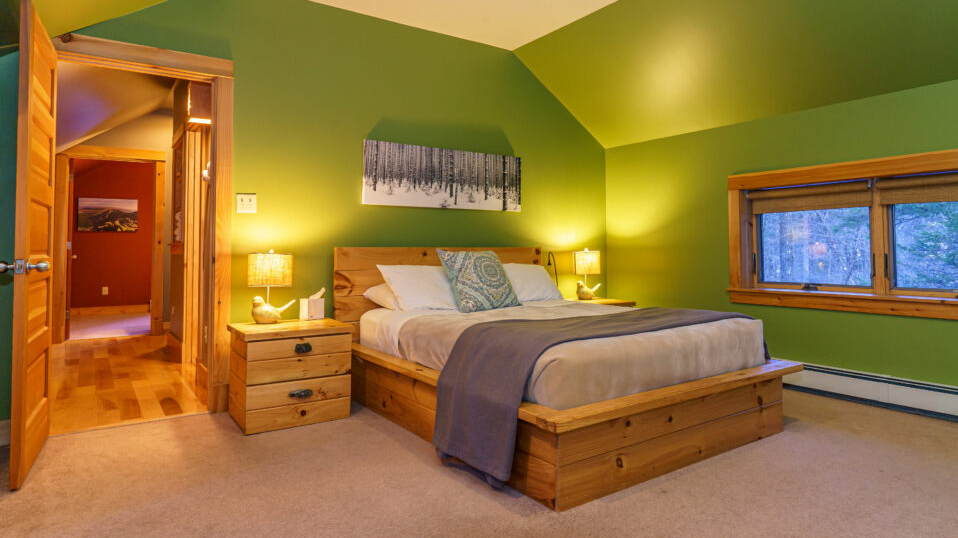 New England Outdoor Center - Maine
The New England Outdoor Center (NEOC), known as Maine's recreation capital, is the perfect place for an ultimate Maine vacation. Located on the shore of Millinocket Lake with direct views of Mount Katahdin - Maine's highest mountain, NEOC offers high-quality lakeside cabins that are open year-round, and their award-winning River Drivers Restaurant is open seven days a week. NEOC is located trailside to some of the best snowmobile trails in New England, and they offer nearly 16 miles of XC Ski Trails - designed by Olympian John Morton - as well as snowshoeing, fat tire biking, ice-fishing, and more. On "Writing and Renewal in Maine's North Woods," we'll spend the entire trip at the NEOC about 1 hour north of Bangor, staying in 3 neighboring green-built modern lodges. Each lodge has a full kitchen and living room with a gas fireplace, sunroom, and outdoor patio. 
↓ Explore our itinerary that features this lodging! ↓
Writing and Renewal in Maine's North Woods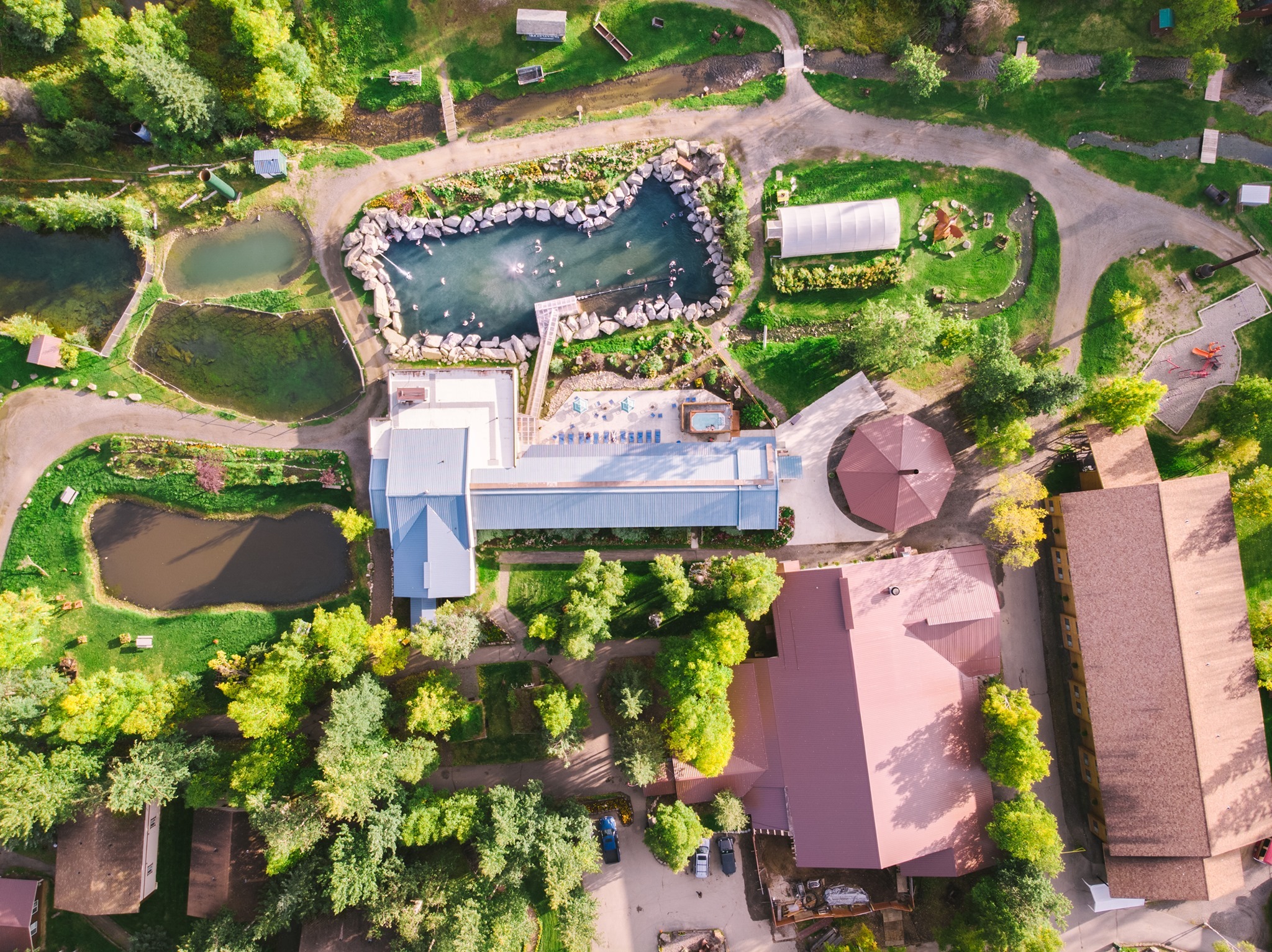 Chena Hot Springs Resort - Alaska
Escape to Chena Hot Springs Resort in Alaska, an eco-friendly paradise located in the heart of a 40-square-mile geothermal area. The naturally produced 165-degree Fahrenheit water offers a unique and therapeutic soaking experience that cannot be found anywhere else in the world. Choose from a variety of indoor or outdoor hot tubs, or take a refreshing dip in the hot spring lake. If you need to cool off, stop by the Aurora Ice Museum, where you can enjoy a drink served in an ice glass at the ice bar. Learn about the town's Gold Rush roots and cozy up in one of the on-site dry cabins with a hot cup of tea after a long day of relaxation. Experience a rustic, natural getaway like no other at Chena Hot Springs Resort.
↓ Explore our itinerary that features this lodging! ↓
Alaska: From Anchorage to Fairbanks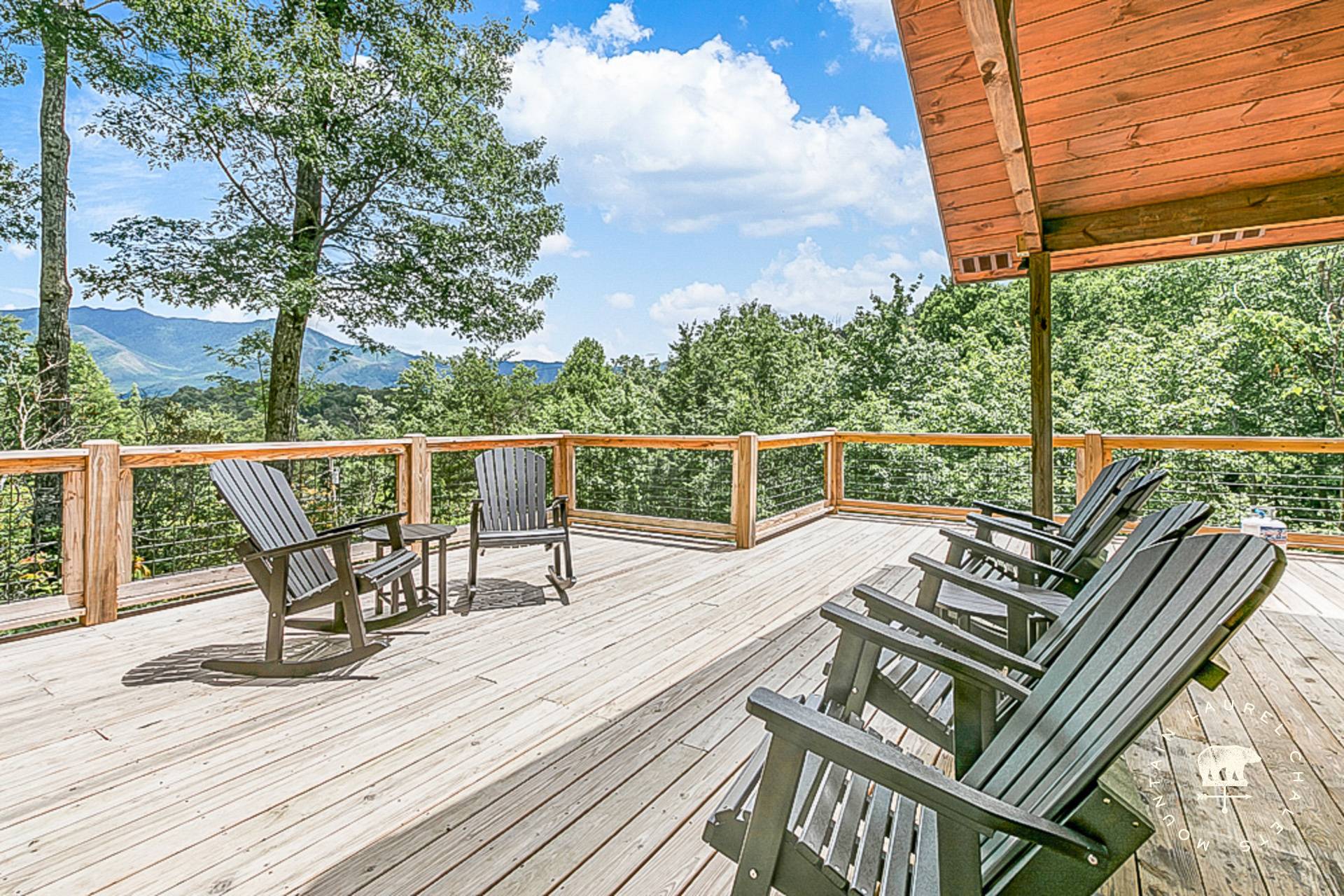 Laurel Lodge - Tennessee
Looking for the perfect mountain retreat? Look no further than Laurel Lodge in Gatlinburg, Tennessee! With individual bedrooms, each featuring its own bathroom and comfortable queen or king beds, this chalet can easily accommodate a large group. The kitchen is fully equipped and has been deemed the best on any AGC trip, so get ready for delicious home-cooked meals. Enjoy movie night in the home theater or relax in the hot tub on the deck. Keep an eye out for a visit from a friendly black bear roaming the grounds. With a lovely wooded setting that offers both privacy and convenience to downtown, Laurel Lodge is the perfect spot for an adventurous group getaway.
↓ Explore our itineraries that feature this lodging! ↓
Wildflowers & Waterfalls: Exploring the Great Smokies
Having the right accommodations in place can take your trip from ordinary to extraordinary. Whether you're looking for a cozy retreat or a luxurious escape, there's something out there for everyone. So go ahead and book that getaway with your dream lodging, and get ready for the adventure of a lifetime!