Earth Day is an opportunity to celebrate the amazing planet we are lucky enough to call home. It's a time to reflect on the beauty that surrounds us and appreciate the opportunities we get to explore it. It's a reminder to be intentional with how we interact with the natural world, and it gives us a chance to think about all the love we have for this place.  

We believe travel encourages people to better see and experience that wonder. It connects us to the things we need to celebrate, and therefore protect.

You're an adventuress, so you understand the importance of protecting where you play. We are fortunate to have the entire world as our playground! From remote mountain peaks to vibrant foreign marketplaces, the places to explore are vast.

But how can we explore it responsibly? In honor of Earth Day, we wanted to share ideas on how we can be more intentional and sustainable in relation to travel. There are so many ways we can coexist in a positive way with this amazing planet, and it's our responsibility to do so. Whether it's traversing the backcountry or visiting a new country, finding ways to be a sustainable traveller is a must.

Here are our top tips on how to make travel more environmentally friendly.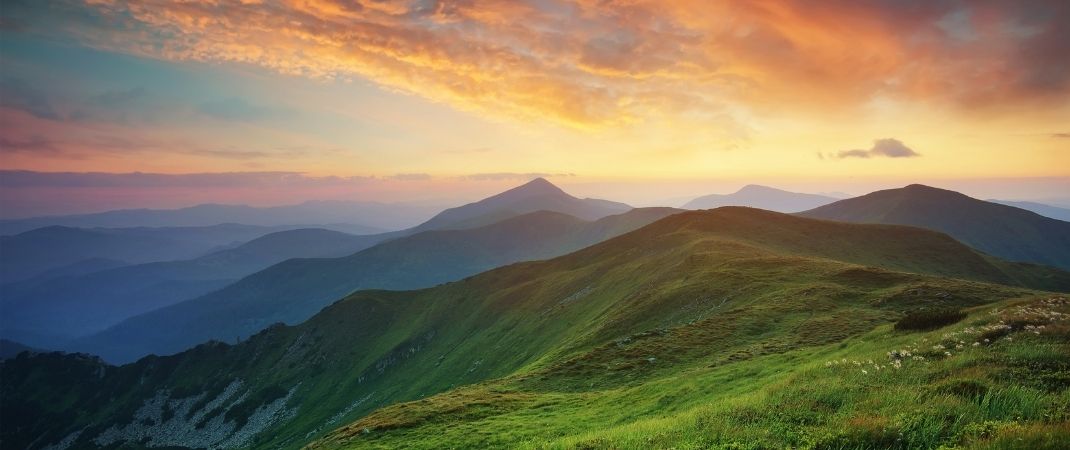 Make your outdoor adventures more sustainable  
Follow LNT guidelines
Leave No Trace (LNT) principles were established to protect where we play in the great outdoors.  With a focus on education and stewardship of people and partners, the Leave No Trace Center for Outdoor Ethics is on a mission to quickly ensure a sustainable future for the outdoors and the planet. LNT may have begun as an effort to protect backcountry wilderness, but the Principles have been adapted so that they can be applied anywhere — from remote wilderness areas to local parks and even in your own backyard.

There are 7 LNT principles:
Plan ahead & Prepare
Travel & Camp on Durable Surfaces
Dispose of Waste Properly
Leave what you find
Minimize campfire impacts
Respect wildlife
Be considerate of other visitors

Choose gear wisely
Before you buy something, ask yourself "how often will I use this?". If it's a piece of gear you know you'll use a lot, invest in a quality, durable product. Opt for gear that will last, so you don't end up throwing it away after a year of use!  If you are unsure about something, look into renting or buying second-hand. Or even asking a friend if you can borrow it.  

It's also a good idea to go plastic-free. Buy dry bags, packing cubes, and stuff sacks that are made of a material like polyester or nylon that will keep your gear dry, your clothes separated, and the planet a little bit happier. Rather than buying plastic bags and throwing them out at the end of your trip.

Respect camping permits
It can be frustrating when you don't win a lottery for a dream camping spot or bucket list trail. It can be helpful to remind yourself why the permit process exists. The money goes towards preserving the land, and the limited permits help keep nature wild -- and isn't that why we love adventuring in the great outdoors? The fewer people who go to a destination, the longer that environment thrives. Efforts to maintain and preserve natural spaces are an important part of conservation efforts, and getting camping permits and/or only camping on designated land is an easy way for you to do your part.
Reduce plastic waste in food prep
When you're making meals and packing snacks, try to avoid single servings and over-packaged products. You can buy nuts, dry fruit, chocolate, etc., and make your own trail mix. You can also portion out rice or couscous for an easy, affordable, and sustainable, backcountry meal.  Prepping in reusable containers rather than buying tons of premade stuff is a wonderful way to help reduce waste.

Sustainable choices for international travel

Choose eco-conscious lodging
Obviously, a tent has pretty low carbon emissions. But beyond camping, there are tons of resources to ensure your accommodations abroad are as eco-friendly as they can be. Eco-tourism may be a buzzword, but it's also a good indicator of greener accommodations. Places like Casa Cayuco, where we stay during our trip Paradise in Panama, have intentional initiatives in place that support sustainable living. From solar power to rainwater harvesting, there are many ways companies can support Earth-friendly efforts. When you put your money behind businesses like that, you're putting your money behind more sustainable travel.

Buy local and support small businesses and farmers while abroad
If we love a place, we want it to be around for a long time, and that includes the people who live there. A big part of responsible travel is supporting the local community, helping it to grow and flourish. It's making small choices that make a big impact on local economies. Choosing to buy local is a great way to get started on your journey towards sustainability when traveling abroad.

Buying locally is important for a local economy. Small businesses often rely only on local customers to bring income. Without consumer demand, some of those entrepreneurs cease to exist. By supporting local and small businesses in a community you directly impact their prosperity. It cuts down commute time (less travel = less pollution) and opens the door to alternative ways to generate an income that doesn't rely on clear-cutting and destroying more land. To top it off, the money stays in that community to support the overall well-being of the locals and hopefully improve how they are able to interact with the world in positive ways as well.



Invest in carbon offsetting
Travelling, especially air travel, is a significant contributor to carbon emissions. If you have your heart set on international travel but want to be more eco-aware of your impact, consider carbon offsetting. Carbon offsetting is a way for you to balance out the carbon emissions you put into the atmosphere (especially through travel) by donating money to support projects that produce clean energy and/or reduce carbon emissions in other ways. Organizations like Sustainable Travel International provide tools to calculate your emissions on a per-flight basis. Your contribution helps support forests and biodiversity, clean and efficient energy, local communities, and more.

Eco-friendly gear and brands

Opt for brands that make sustainability a priority
When it comes to sustainable travel products, look for brands that make the environment a priority. Patagonia is well-known for its sustainability efforts and has been leading the gear industry in environmental and social impact efforts.

Other brands, like Cotopaxi, are certified B corps, meaning they are held accountable to do more good than harm. Their products are often made of recycled or eco-friendly materials, making them an official environmental ambassador from a business perspective.

Take advantage of eco-conscious trends that businesses are starting to get behind. You'll start seeing more sustainable materials, like wool and down sourced from animals raised to high welfare standards. Other lower impact plant-based fabrics such as hemp, bamboo, and organic cotton are becoming more popular in the industry, and the more we support these trends, the more we'll see. Organizations are also becoming more aware of the importance of lower carbon manufacturing and distribution processes.

Reusable water bottles
Having a reusable water bottle is a must for any type of travel. Whether you are exploring the cobbled streets of Italy, or day hiking through the Swiss Alps, staying hydrated is a must. Invest in a reusable water bottle for your health and the planet.

Companies like Klean Kanteen go above and beyond by ensuring additional environmental safety precautions in the production of the water bottles they make. The paint has a special coating that makes it resistant to chipping, AND safe for the environment.

Kula cloth or bandana
If you're a woman, peeing in the woods can be a pain. Lugging around TP for every squat you make on trail starts to add up, and sometimes eliminating the wipe is just not an option. We're all for living on the wild side, but it's ok to introduce a little comfort into your camping experience!  Using a bandana or a Kula cloth is a great way to cut out the extra TP waste and stay comfortable after you relieve yourself. Kula cloths are essentially upgraded bandanas and a great option for sustainable pee rags. The antimicrobial cloth keeps it sanitary, and the variety of designs keeps it snazzy.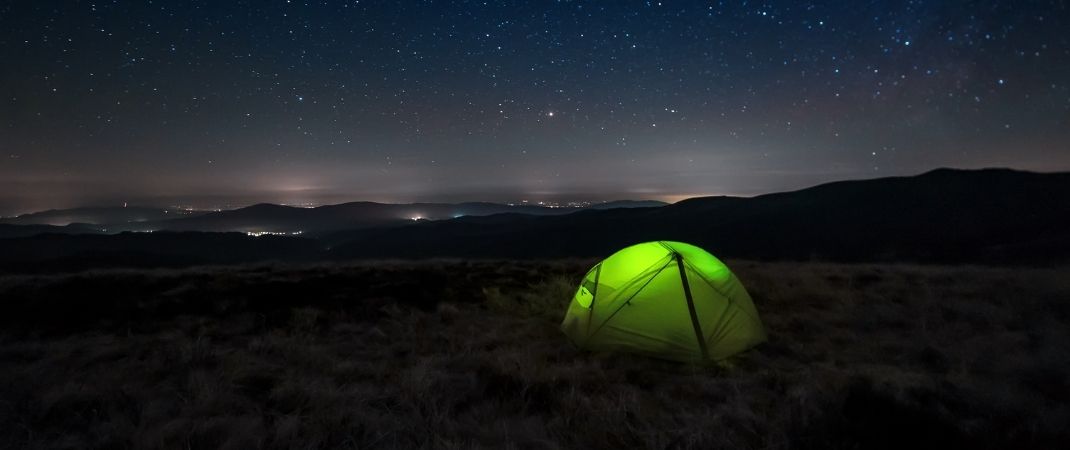 Big Agnes gear
This Colorado-based company connects you with the outdoors in so many ways. Not only do they make great tents and sleeping bags for all your backpacking and camping needs, but they also use recycled fabrics and sustainable manufacturing processes. The company's latest sleeping bag, the Lost Dog 15, continues this trend with its FireLine ECO synthetic insulation. The FireLine ECO insulation uses 100% post-consumer recycled polyester, making it ideal for warmth and compactibility.


Bigger picture

Donate to an environmental cause
There is only so much we can do on our own to help out the planet. Each little step you take is important, but there are causes that have more tools and resources to make bigger impacts. If you're inspired or financially able to support a cause dedicated to environmental wellness, you get to be a part of the bigger picture.

Some organizations, like the Sierra Club, are committed to protecting outdoor places through a variety of initiatives. AGC is working to partner with Trees, Water & People to support their mission of helping people and the planet.

When in doubt, look up a specific cause you're passionate about, and see if there is a non-profit putting effort into it.

Let's protect where we play; travel should be sustainable
We are so fortunate to call this amazing planet home, and travel allows us to see and experience even more of its natural wonders! You can explore vast canyons, epic mountains, and tumbling waterfalls. You can bask in the warm sun, and watch wildlife in the backcountry.

How did we get so lucky?

There are so many ways that you can give back and show  Mother Earth a little love. From picking up trash on your daily walk to donating to a charitable cause, being a little greener is something we can all achieve with positivity and enthusiasm.

Now that you have some tangible ways to make your adventures more sustainable, where will you go?