Anytime I travel, especially overseas adventure travel,  I try to think of at least one thing I learned that will be useful for other women travelers. That thing from my latest trip to the Austrian Alps is - bring peanut butter. I brought some on this last trip and at least 3 women on the trip said that they wished they had brought some too. Obviously if you don't like peanut butter at home, you're not going to like it any better in Austria. But if you do like peanut butter, here are 3 reasons to bring it on your next international trip.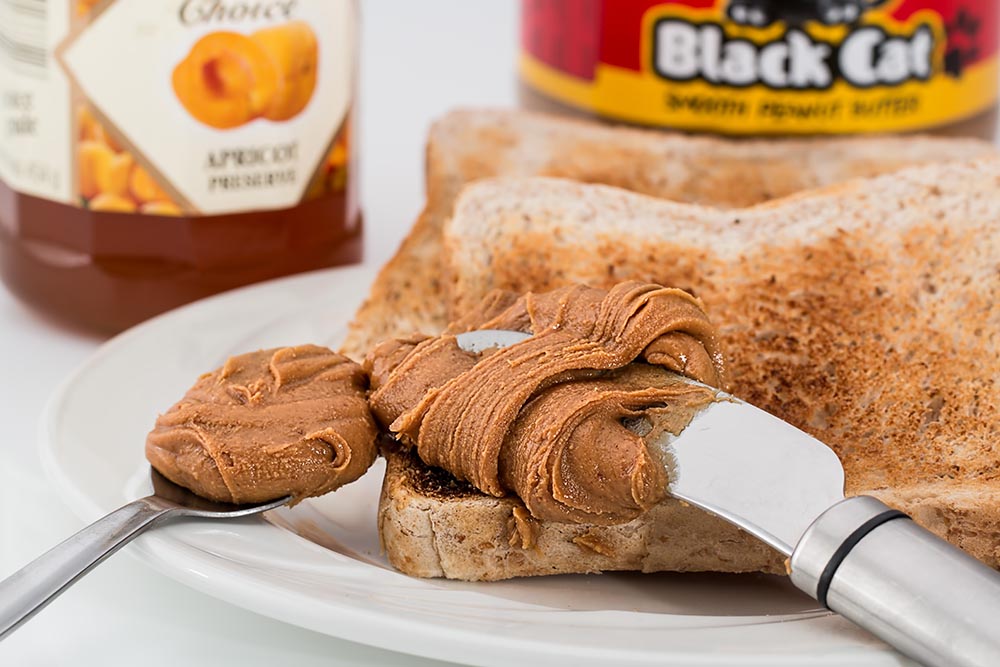 Peanut butter seems to be uniquely North American. You won't find it on the breakfast buffet table; instead, at least in Europe, you'll find something called Nutella which is a (much less healthy) hazelnut spread. If you do find peanut butter in a grocery store, it will be Skippy or Jif. When you bring your own, you'll always have it and you can bring the healthier natural kind that is low in trans fats.
Following a diet low in saturated fat but adequate in protein can be challenging anytime you travel, overseas or not. But in countries where cheese and meat are a big part of the diet, it can be particularly challenging. If you have peanut butter, you're set.
Whenever I travel, I like eating new food and trying lots of native dishes. And since I'm not a picky eater, I never have trouble finding food I like. But every once in a while, especially on a long trip, I like having something familiar.
Your thing may not be peanut butter. But think about whether there is something you might enjoy on your next trip.