Encompassing parts of both Argentina and Chile, it stretches from the Atlantic to the Pacific Ocean and is known for the towering peaks of the southern Andes, as well as steppes, grasslands, and even desert. Rugged and windswept, for years it was known as the province of cattle ranchers and outlaws. The inhabitants have changed over the years, particularly with the advent of airports and better roads, but its beauty is no less compelling than it ever has been. Fortunately for hikers and climbers (and wildlife!) both Argentina and Chile have preserved some of the most iconic areas in National Parks, and it is those we visit on our Adventures in Patagonia trip.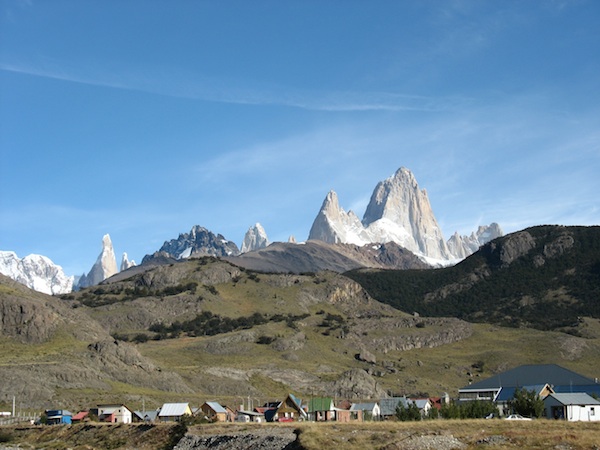 The small and very charming town of El Chalten is the entry way to Los Glaciares National Park in Argentina. The largest spire is Mt Fitzroy; Cerro Torres is over to the left.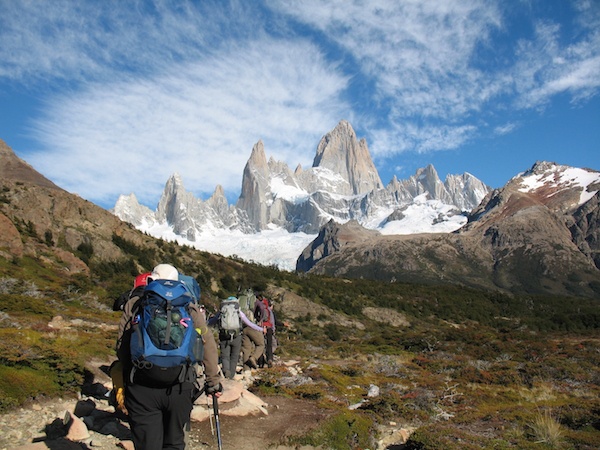 Hiking toward Mt Fitzroy. Fitzroy is one of the most technically challenging mountains for climbers in the world and also the basis of the logo for Patagonia clothing. The clothing company was founded by Yves Chouinard, a mountaineer who climbed it in 1968.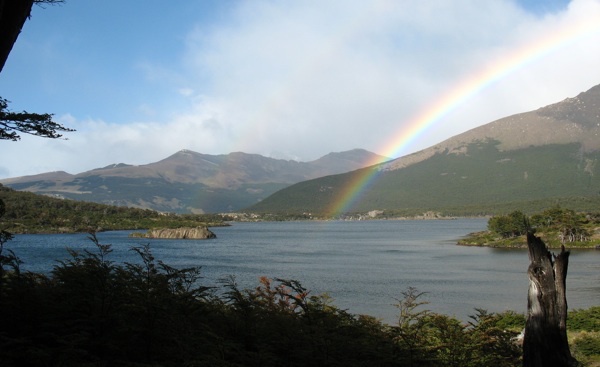 While largely known for its mountain spires, Los Glaciares also has some gorgeous lakes. This is Laguna Capri and there is definitely a pot of gold at the end of this rainbow.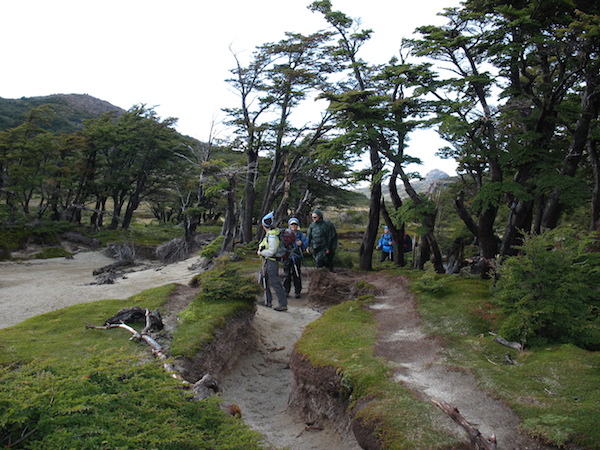 One of the most common adjectives used to characterize Patagonia is windswept. As these trees demonstrate, it's an apt description.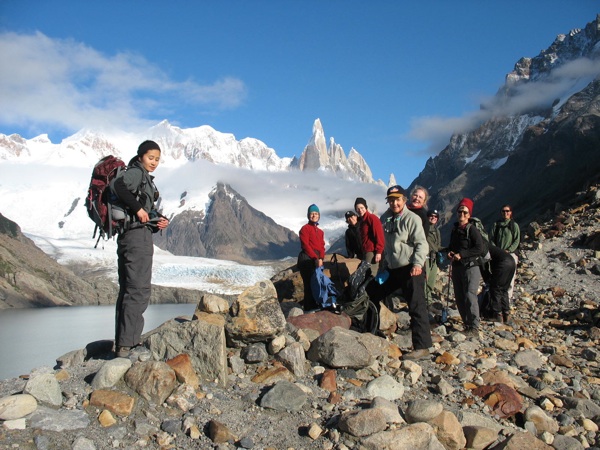 Cerro Torre is the other iconic spire that Los Glaciares is known for. The story surrounding its supposed first ascent by Cesar Maestri is quite intriguing and was hugely controversial until later ascents helped debunk it. You can read a fuller account here.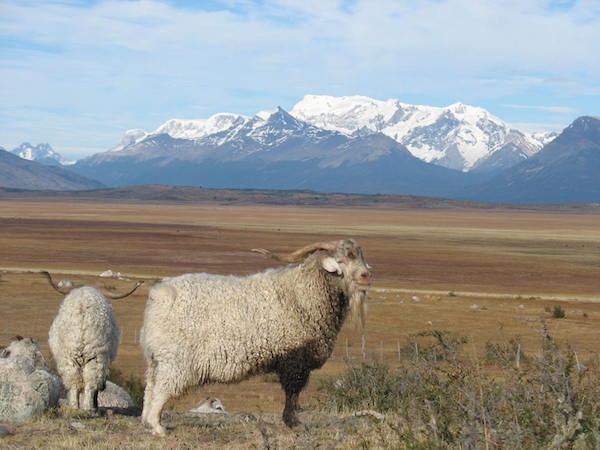 Patagonia isn't all mountains though. It's vast steppes support a robust ranching industry and sheep are an important part. In fact barbecued lamb is a national specialty.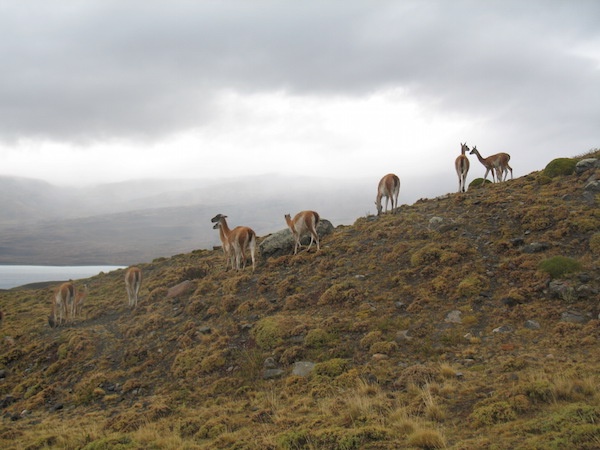 Guanacos are the parent species of llamas. Although considered endangered in much of Patagonia, they are protected form hunting and are quite common in Torres del Paine National Park in Chile.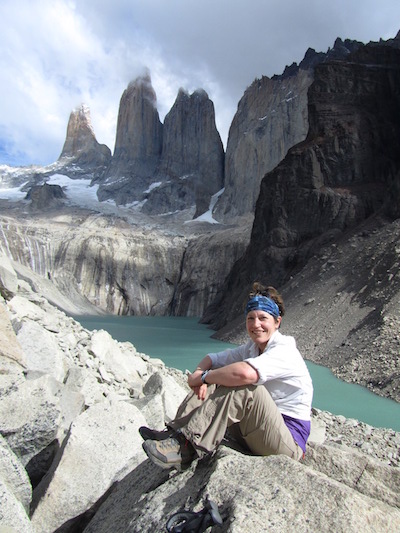 The spires behind this glacial lake are the famous Torres del Paine, three spires that present formidable rock climbing challenges.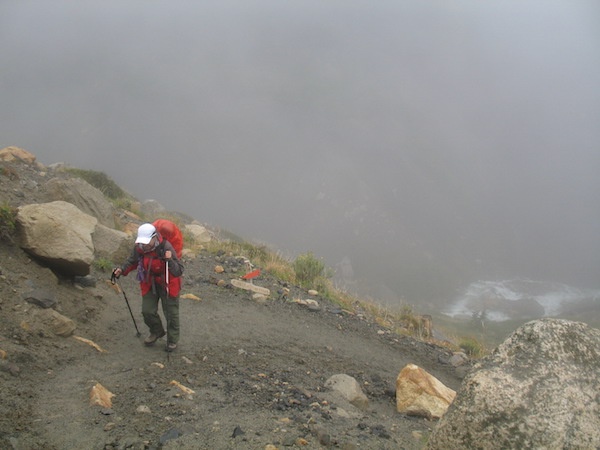 Weather is one of the challenges of hiking here but also has its own beauty.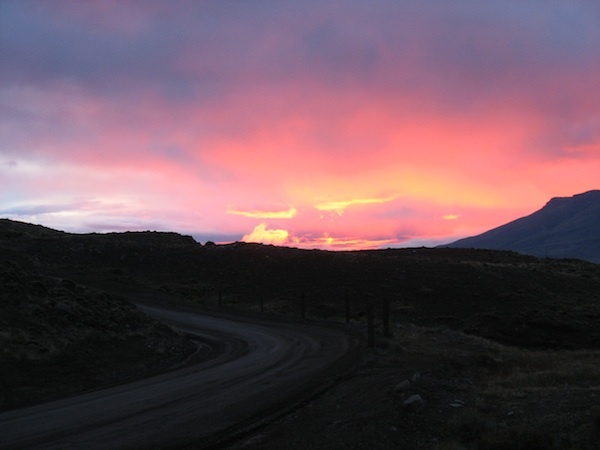 And the sunsets are legendary.
Is Patagonia one of the most beautiful places on earth? We think so. Join us for Adventures in Patagonia next March!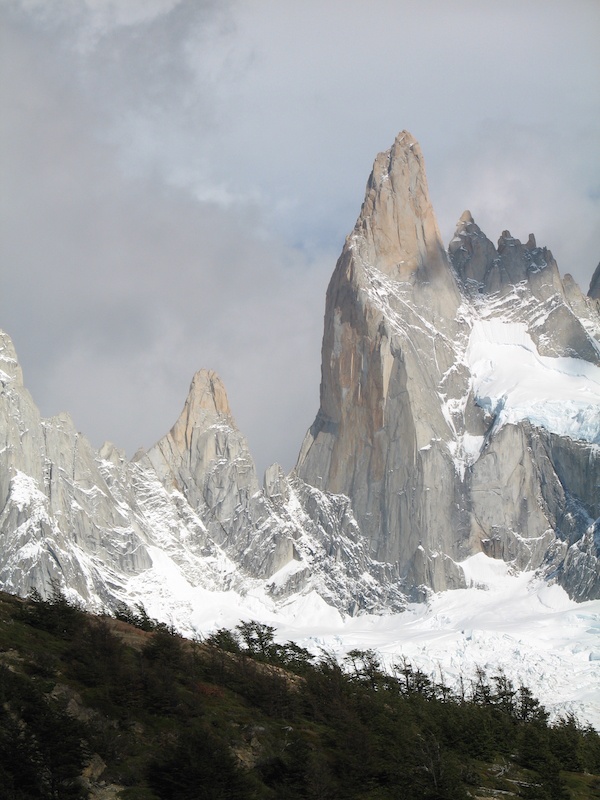 This is our first "photoblog" of one of the places we go. Let us know what you think.