If you are a woman who loves outdoor adventure, you probably have noticed many women-specific items on the retail market.  Backpacks, climbing harnesses, sleeping bags, bicycles, etc. The design of gear oriented towards women is based on the general anatomy of the female body - narrower shoulders, shorter torso, and wider hips.
While I am definitely not built with this anatomical womanly shape I understand the need for differently designed gear and have seen countless women through my years of guiding benefit from women-specific fit.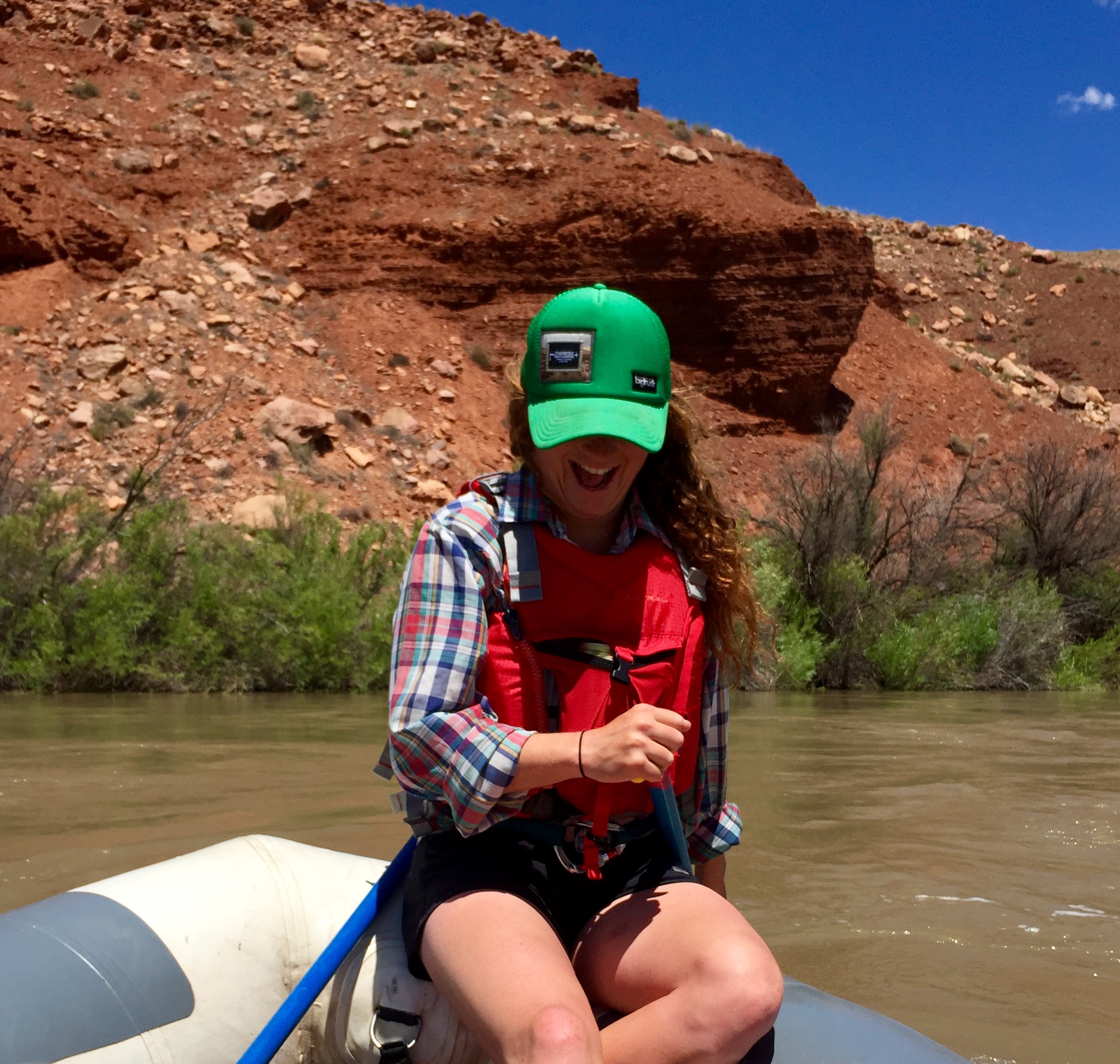 One area that has seen recent growth is gear for women's kayaking adventures. From kayaks, to paddles to PFDs women are getting new, technical and better fitting equipment. One of the most valuable pieces of gear for women, in my opinion, is a women-specific PFD. If a PFD does not fit your anatomical shape it is not merely a matter of being uncomfortable - it actually can be unsafe.
What is a PFD and how should it fit? PFD stand for: personal flotation device (aka lifejacket) and is your most important piece of safety gear when paddling.
A good PFD will:
provide adequate flotation
be Coast Guard approved (most paddling sports require Type III)
fit properly: it should be snug around the torso with all the straps cinched down and when you pull on the shoulder straps the PFD should not rise above your lower ribs.   
be designed specifically for paddling: it will have less bulk around the shoulders, bigger arm holes to allow a full range of motion, and a shorter torso for comfort when sitting in a kayak.
Sizing:  Historically PFDs have come in men's sizing. Many of these PFDs come in small, medium and large, though some places definitely have just one-size-fits-all style of PFD.  All are adjustable to widen or tighten straps based on your size. 
Women, with almost any sized torso, often do not fit in this "universal design" of PFD.  And if you have an ample bosom, in order to fit around your torso, you usually have to go up a size in PFD. This oftentimes means it is too long in the back and too loose around the shoulders no matter how much you tighten the straps. So once you sit in your kayak seat it rises up around your chin or even ears. This can (and has) cause skin abrasions while paddling and interference with your stroke; but worse, if you fell in the water, the PFD is no longer snug around you which is the key to it helping keep you safely afloat.
Women-specific PFDs:  Women's PFDs allow for a greater range of adjustability and various foam panel configurations to accommodate different builds. They often have split paneling on the front of the jacket so that it wraps around the front of the body and keeps the bust securely in place.  
As with any gear or equipment for paddlers, there is no one PFD that can be considered "best" for all female paddlers. When selecting a PFD, each individual needs to take into account factors such as how well it fits, how you plan to use the PFD (for day trips or extended journeys), and how advanced a paddler you are-do you really need the tow rope loop if you don't even own a tow rope? 


Some features to look for in determining which PFD is right for you are: visibility; range of motion (for paddle sweeps and bending during rolls); length (the shorter styles are usually better fitting for women); comfort; and useful features such as mesh pockets or gear loops. 
Low profile PFDs: They have less foam on the front of the jacket (under the arms and neck), especially in the chest area. For women these can be a good choice; because we already have natural "flotation devices" on our chest, PFDs that are bulky (high profile) in the front can feel restrictive and uncomfortable. If the PFD you're looking at is low-pofile, coast guard approved and fits you well, then you can feel confident that it has enough flotation to float you even though it may look smaller than other designs. 
Own it. If you join us on a kayaking vacation and have your own PFD which you find very comfortable and well-fitting, bring it with you. Most places we kayak are going to have universal sized PFDs and they may not fit you adequately. Alternatively, if you like to join other groups on kayak trips and do not have your own PFD, and end up with ill fitting ones on the trip, consider buying one that is suited for your body. It will make your trip much more enjoyable.
And really- isn'that the goal of paddling - to be enjoyable?