Traveling to a quiet destination offers a multitude of benefits for those seeking a peaceful and rejuvenating experience. Away from the hustle and bustle of busy tourist spots, quiet destinations provide a serene and tranquil environment where one can truly unwind and reconnect with oneself. 
The absence of crowds allows for a deeper immersion in the local culture and a chance to authentically engage with the surroundings. In these serene settings, one can fully appreciate the beauty of nature, from pristine landscapes to untouched beaches, fostering a sense of awe and tranquility. 
Choosing a quiet destination to retreat to on vacation can bring about a sense of calm, rejuvenation, and a renewed appreciation for the beauty and simplicity of life.
Today, we're rounding up a few of our favorite Quiet Destinations: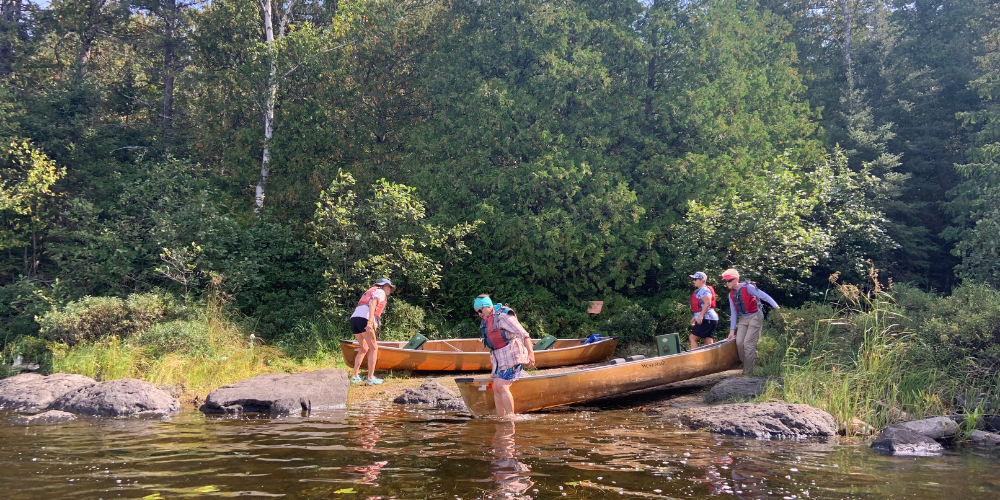 After the summer crowds have left, the quiet beauty of the Boundary Waters Canoe Area Wilderness (BWCA) rewards paddlers who explore the winding rivers, scenic lakes, and deep woodlands of this protected area. 
In September, the air is crisp and the fall colors are starting. On our autumn canoe journey, we travel through a chain of lakes, picking a route that fits our desire to balance seeing as much as possible with having time to relax. 
Portage your way through the quiet lakes and "remote" campsites of the BWCA. Learn something about your paddling style at the beginning of this trip and practice those lessons during. Enjoy camp meals, laughter at campfires, and newfound peace after your journey through this backcountry water paradise.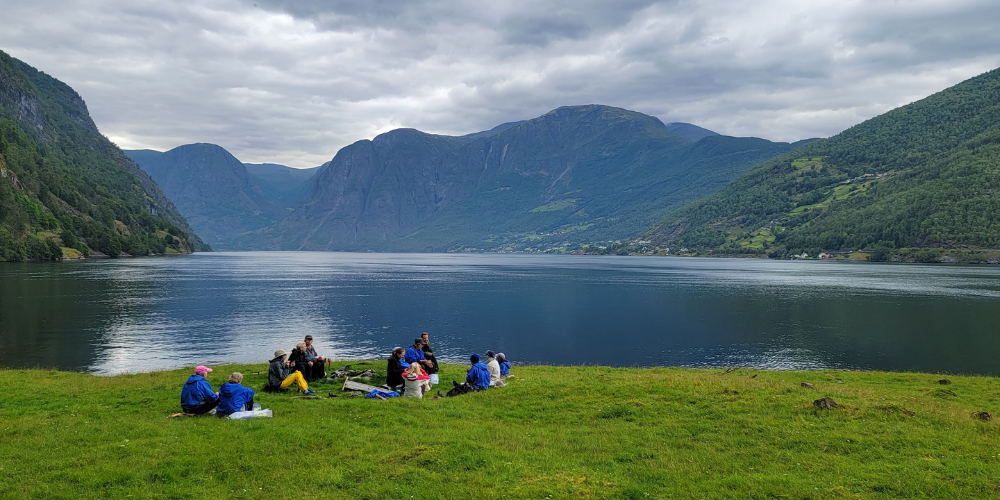 Much of Norway features dramatic scenery: from crystal blue glaciers to fjords, to the ancient forests and rugged mountain passes, this country is an adventure traveler's paradise. These remote destinations, and quiet villages, make for a stunning, peaceful retreat unlike any other.
You'll rope up to hike across glaciers and then be overwhelmed by the grandeur of nature as you explore glacier-carved fjords both by kayak and cruise ship. You'll hike along a scenic path that's been trodden since the Middle Ages and may discover that the quiet you can find in Norway's natural world envelops you like a hug.
Far from the bustling towns, we explore hidden gems and gorgeous fjords.Head away from the crowds on hikes through the remote wilderness, and hop in kayaks to explore unseen corners of fjords and lakes. Hiking through wild valleys, we will discover waterfalls and wonder in this Scandinavian beauty!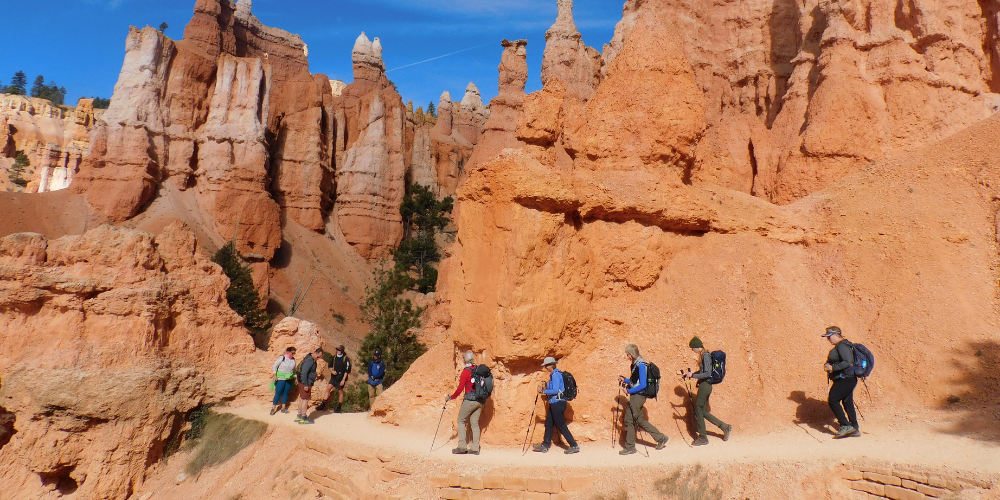 There is no better place to get away from it all than the desert. Out West, large swaths of land are protected for public use, which means that you can truly get away from it all and enjoy the quiet.
While Zion is a popular tourist destination (for good reason!), we'll find time to get away from the bustling crowds and retreat back to to our quiet lodging each evening for rest and relaxation. We will stay at the Zion Lodge for 3 nights, immersed in the center of the picturesque national park valley. As all of the tourists depart for the day, we will remain in the park and stay  in the historic lodge, the only accommodation inside Zion National Park. Watch the sunset over the canyon cliffs and take in the solitude and splendor of this remote national park. 
Did you know that only a small percentage of National Park visitors leave the parking lots? While in Bryce Canyon, we will get to explore the Peekaboo Loop, entering from the Bryce Point parking area. This trailhead is far away from the crowds, and we are almost always the only ones on the trail.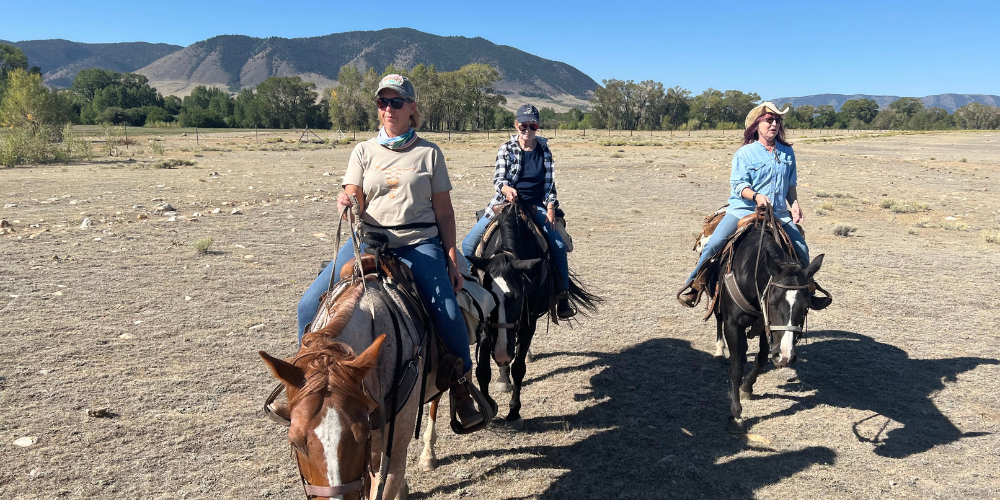 On this trip, we reserve the entire VeeBar Ranch high up in the Wyoming backcountry. While this ranch has plenty of opportunities to horseback ride, hike, fly fish, and more: you can also enjoy the solitude of the ranch, put your feet up on the front porch, and read a good book–or soak in the hot tub!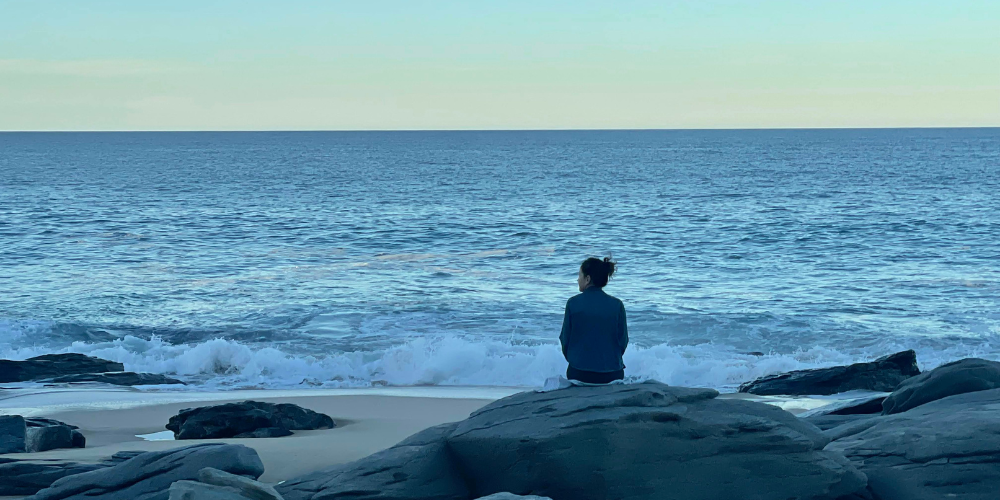 Our Camping on the Sea of Cortez trip brings new meaning to the phrase "getting away from it all". On this trip we are transported by panga (an open-air sea-worthy fishing boat), to the island of Espiritu Santo. Both a UNESCO world heritage site and a national park, the island is truly a remote camping experience. You'll fall asleep under the stars with nothing but the sound of the ocean lapping against the beach a few feet away from your tent door. In the morning you'll awaken to the splash of pelicans diving into the bay in front of your camp. Our definition of quiet includes the sounds of nature, and Espiritu Santo provides a rare opportunity to get away from civilization (and cell service!), and bask in the peaceful sounds of birds, marine life, and the laughter of your group.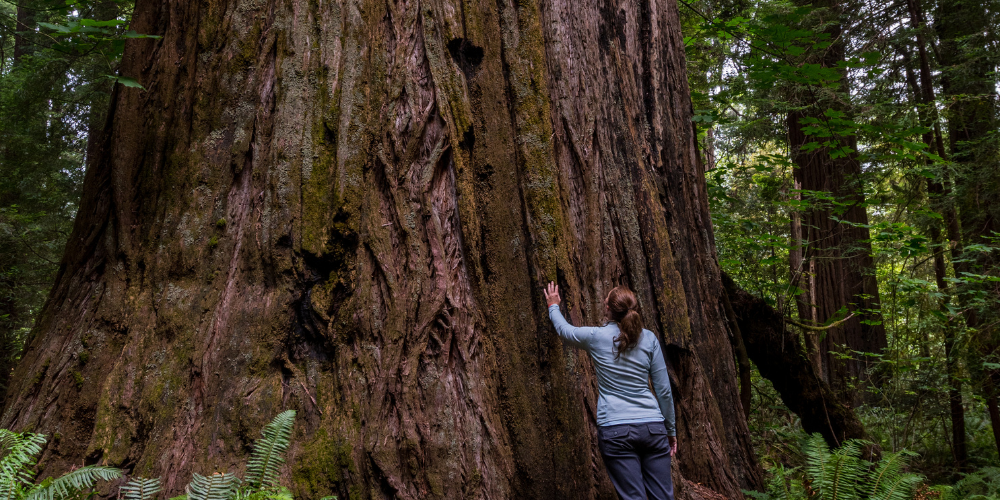 This trip is designed to foster a deep connection to nature and the sense of awe that comes with hiking in the shadows of the immense redwoods that have graced these forests for over a thousand years. We'll slow down and appreciate everything from the smallest banana slug to the largest migrating whales traveling up the coast. On quiet mornings we might hear nothing but dew dripping from fern-lined canyons, or canoe paddles dipping into the Klamath River.  We'll seek out lesser-traveled trails where it's so quiet we'll practically be able to hear the mighty redwoods drinking up last night's rain, and then we'll head back to our historic inn for a delicious meal, boisterous conversations, and maybe even a campfire.
Quiet destinations also promote introspection and self-reflection, offering an opportunity to escape the noise and distractions of everyday life. The slower pace allows for quality time with loved ones, reading a book, or simply being present in the moment.