Let's start the new year HIKING! Several AGC Guides are leading First Day Hikes for free. We're offering hikes in Michigan, Maryland, California and Colorado and you can sign up below.
First Day Hikes are part of a nationwide initiative led by America's State Parks to encourage people to get outdoors. On New Year's Day, hundreds of free, guided hikes will be organized in all 50 states. Last year nearly 28,000 people rang in the New Year, collectively hiking over 66,000 miles throughout the country! We're so excited to be part of this initiative.
Lillian Anderson Arboretum in Oshtemo, MI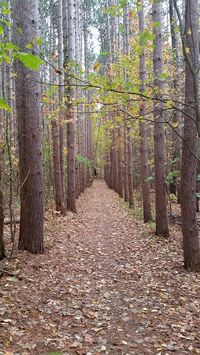 What: 2.2 mile loop hike (with trails of varying distances)
When: Tuesday January 1 at 1pm
Where: The Arboretum is located on M43 (West Main Street), about 5.5 miles away from Kalamazoo College. From the College's campus, head west along West Main Street, away from downtown, for about 4.5 miles. You will pass the bridge over 131, and Meijer. West Main Street will become M43. Once you've passed Meijer, the newly constructed parking lot to the arboretum is located about a mile away, on the left hand side of the road, just after a white farmhouse.
What to bring: Dress for the temperature. Hiking boots or snow boots. Pack water.
What you'll get: cookies and hot chocolate 
Who: AGC Guides Jan Latham and Karen Katt 
---
Sugarloaf Mountain in Dickerson, MD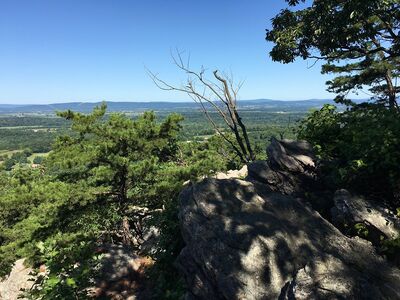 What: This is a moderate 5 mile loop hike with about 1000 feet elevation gain and outstanding views of the area.
When: Tuesday January 1 at 10am
Where: Meet in the West View Parking lot near the shelter and port-a-potties
What to bring: picnic lunch and snacks, layers for cold weather, hat and mittens, trekking poles, good hiking boots or trail shoes. Snow or ice cancels the hike.
Who: AGC Guide and owner Marian Marbury 
---
Diamond Peak Trail at Lassen Volcanic National Park near Chico, CA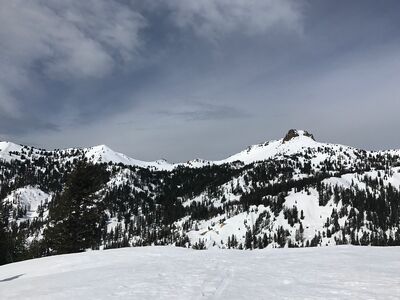 What: Five mile round trip snowshoe from the Kohm Ya-mah-nee Visitor Center. Four of the five miles are on the Park Road that will be covered with snow. We start at 7,000' elevation and end at 7,968' elevation.  You can turn back at any time. 
When: Tuesday January 1 at 10am
Where: Two options: Meet at the Chico Park and Ride lot (Hwy 32 and Fir) closest to 99  at 8:00 AM for carpool.  (bring gas money for your driver) OR at the Kohm Ya-mah-nee Visitor Center at 10 AM.
What to bring: Bring or rent snowshoes. Bring layers of clothing, some years we are in short sleeves, other polar parkas. Bring a lunch, sunscreen, hat and water. We will have a dessert brunch in the Visitor's Center after the hike. Bring hot drinks and sweets. Sorry, no dogs. 
What you'll get: A free AGC t-shirt (while supplies last) 
Who: AGC Guide Karen Rinker
---
Mt. Galbraith Park near Golden, CO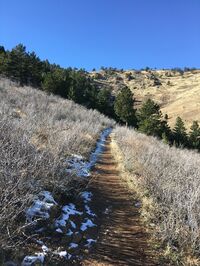 What: Nightbird Gulch Trail to Mount Galbraith Loop is a 4.7 mile lightly trafficked loop trail located near Golden, Colorado that features beautiful wild flowers and is rated as moderate. This is a "lollipop" hike, starting and ending on the same leg, with The Mt. Galbraith Loop at the top, circling 1.6 miles around the top of the 7,260-foot peak. Dogs are also able to use this trail but must be kept on leash.
When: Tuesday January 1 at 10am
Where: Nightbird Trailhead. This trailhead  starts in a neighborhood and is typically less crowded than the main trailhead.  Please be respectful of local residents.
What to bring: A daypack with water, extra layers, hiking poles, snacks, sunscreen. This trail is not great for snowshoes, so if it snowy, please call and we can do an alternative hike.
Who: AGC Guide Brenda Porter
---
 If you have any questions, please contact our Creative Director at ace@goodadventure.com.