When people sign up for a journey with AGC, they may arrive just seeking a new experience but leave with so much more. More confidence. More friendships. Enhanced skills. And more memories that will last a lifetime and beyond.

But our trips don't just lead to a week-long adventure... They lead to a lifetime of inspiration.

It was April 2015, and Susan Ramsay was hiking with us on one of our most popular trips, 'Exploring Utah's National Parks.'  As with most of our trips, new friendships blossom by the end of each getaway, prompting the beginning of something beautiful. This trip was no different for Susan. By the end of her time in Utah, she and several other participants connected so well that they decided to book another trip together - 'Living the Cowgirl Life' in Laramie, Wyoming, in 2016.
"I wasn't thrilled that it was horseback riding, not being comfortable around these gorgeous animals, but didn't want to miss out on seeing these ladies again."
To ensure she could fully embrace her next adventure with her new-found friends, Susan enrolled herself in Western riding lessons and was officially committed to fully preparing for this experience.
"Whoo – hooo – did I ever love it! So much so, that when I returned from Wyoming, I took lessons in earnest - bought a saddle and tack, participated in ranch riding clinics, leased a horse (named Ethel), and did some Barrel Racing!"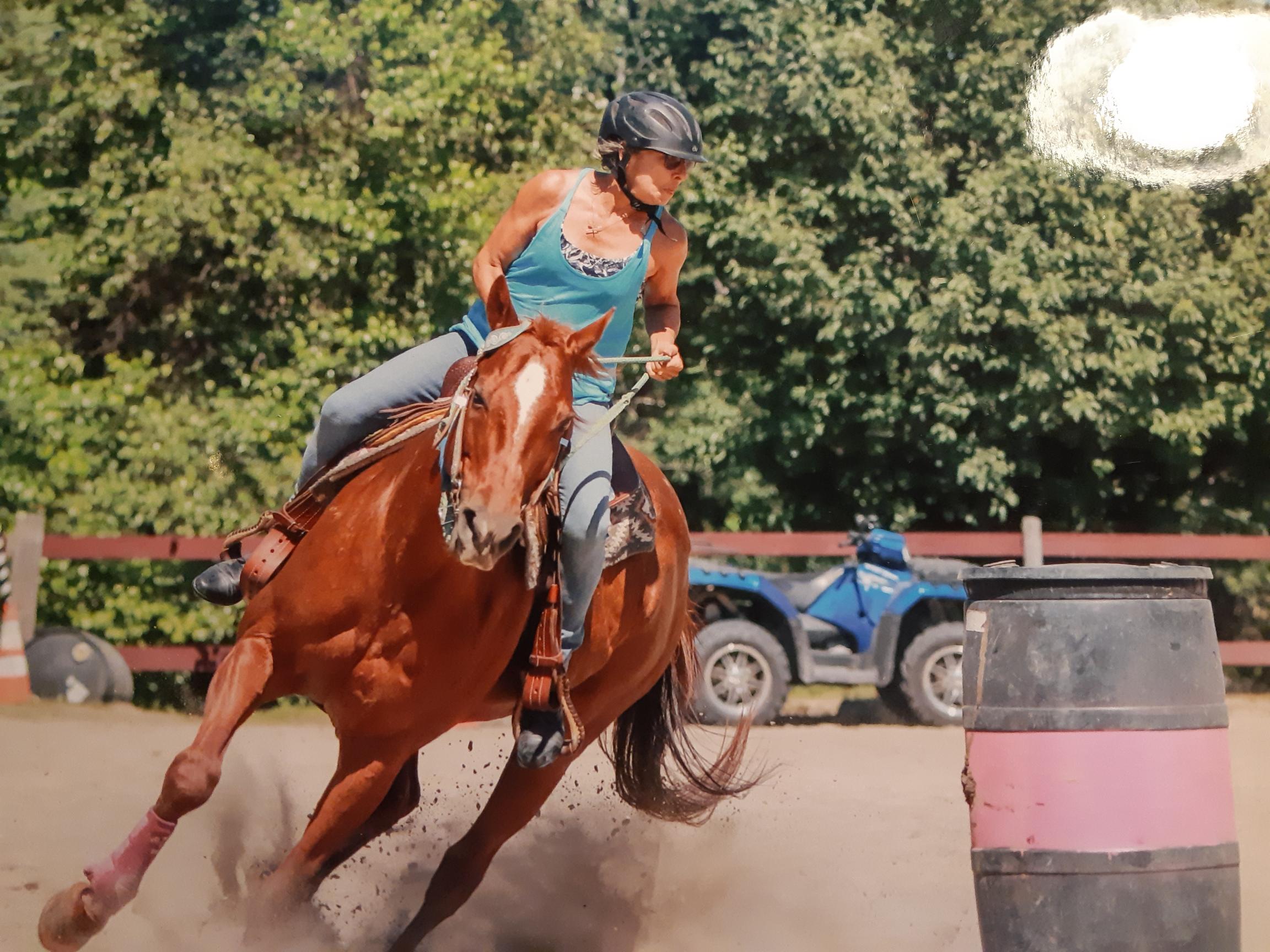 But Susan's horseback riding endeavors didn't end there... 
"My big leap of faith was trying out for the Ottawa Capital Cowgirls Mounted Drill Team – where we performed at local fairs – including the "opening act" for the RCMP (Royal Canadian Mounted Police) Musical Ride in front of 10,000 people. That was a highlight, for sure!
I feel fortunate and so very grateful that over the past eight years, AGC has broadened my travel experiences and provided adventures and lifelong friendships.
These trips continue to fill me with an incredible sense of peace."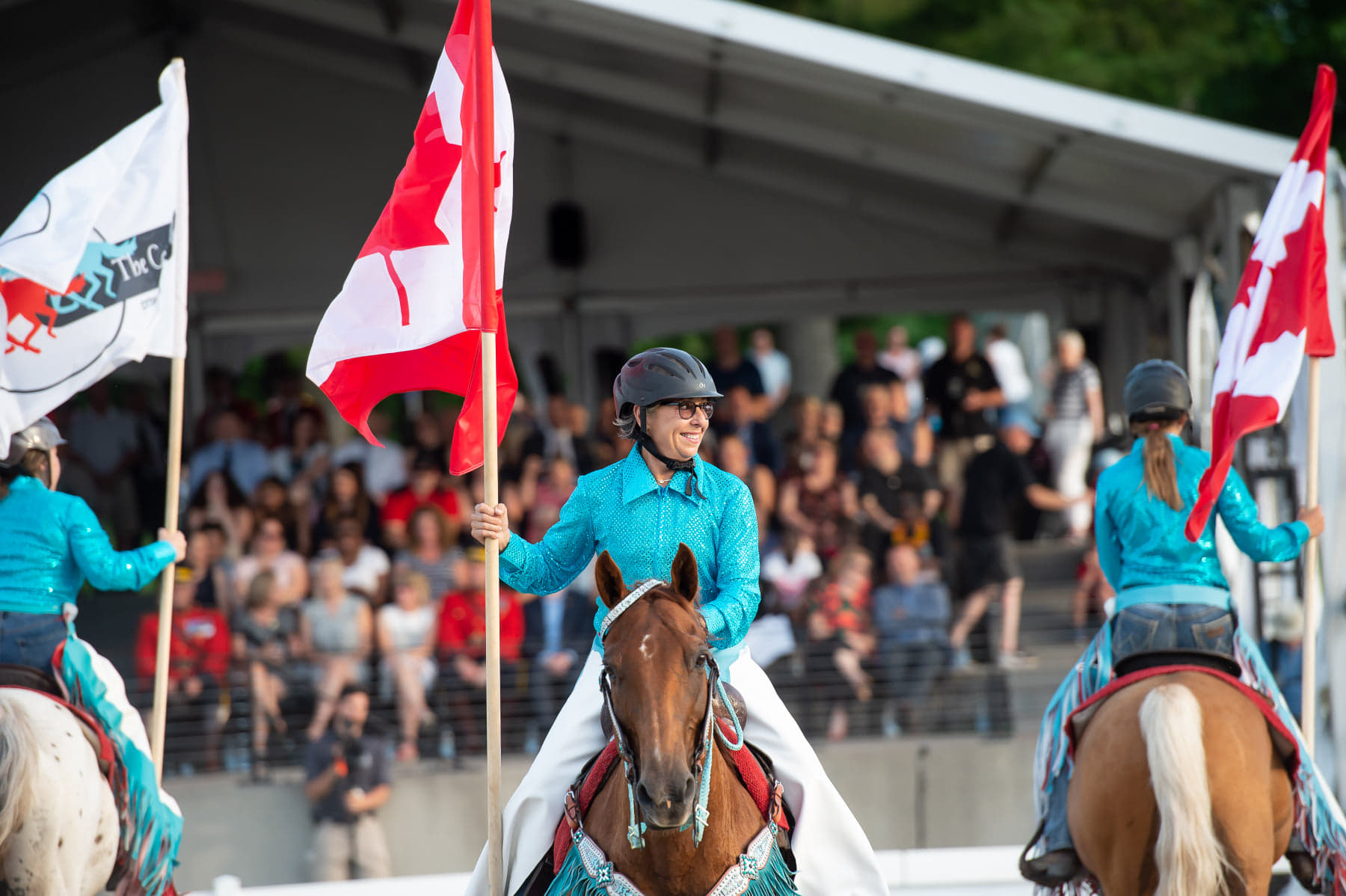 🗺️ Susan's AGC Travels at a Glance 🗺️
📍 Slackpacking Georgia - October 2013
📍 Sedona, Havasu, and the Grand Canyon - April 2014
📍 Exploring Utah's National Parks - April 2015
📍 Slackpacking Maine - August 2015
📍 Girls Adventure Getaway in Knoxville, Maryland - July 2016
📍 Living the Cowgirl Life - September 2016
📍 Portugal: Hiking and Culture - April 2017
📍 Treasures of Santa Fe - June 2017
📍 Adventures in the Adirondacks - September 2017
📍 Hiking and Rafting Glacier National Park - July 2018
📍 Cinque Terre and the Italian Riviera - October 2018
📍 Hiking Lodge to Lodge on the AT - October 2019
📍 Death Valley Delights - February 2020
📍 Slackpacking Harpers Ferry - October 2020
📍 Exploring the Big South Fork - April 2021
📍 Alaska: From Fairbanks to Anchorage - June 2021
📍 Boundary Waters Canoe Adventure - September 2021
📍 Autumn on the Superior Hiking Trail - September 2021
📍 Hiking Ireland - May 2022
📍 South Dakota Hills and Thrills - September 2022

Ready to Start Your Horseback Riding Journey?
We have a brand new adventure that features mountain vistas, horseback riding, hiking, and ample relaxation in Colorado. Check out all the details for Colorado Horseback Riding and Hiking happening June 11 - 16, 2023!
This is the 'big kid summer camp' you've been dreaming of! We have the entire family-owned ranch to ourselves, with a pool, river running through the property, pickleball courts, line dancing, archery, fishing, campfires, and roasted s'mores.
All this is just a stone's throw from Rocky Mountain National Park and an easy 1.5-hour AGC shuttle ride from the Denver International Airport.
You may have a hard time leaving…
Other highlights of this adventure include:
Horseback riding across 3,200 acres of gorgeous private ranch property

Wranglers match you with the best horse to suit your needs and abilities

Hike on private trails around the ranch

Splash the day away in the outdoor heated pool

Soak your hardworking feet in the crystal clear river that runs through the ranch