6 Places We Love To Visit In The Spring
When the warmer weather of spring arrives, we all know that feeling of looking forward to outdoor trips and adventures. Spring is a perfect time for travel for a handful of reasons: the smaller crowds before the summer rush, the colorful and bright scenery, and the enjoyment of the warming temperatures. It's the perfect combination to ensure an amazing post-winter getaway. We are huge fans of traveling in the spring, partly because it signals the start of our busy season, and because there are quite a few amazing destinations that are best to visit at this time of year. Come with us through six of our favorite places to visit in the spring across the USA and Europe.

USA Spring Travel Destinations
New Mexico
Spring in New Mexico is wonderful because this time of year offers perfect weather before the heat of summer sets in. You'll also be able to explore popular outdoor destinations before they become busy in the summer months. 
New Mexico is called the Land of Enchantment and we know why. It has stunning desert landscapes, breathtaking mountains, great cuisine, and the spectacular Rio Grande river. On this getaway, you can sample the best that New Mexico has to offer in exploring and adventure. Go hiking, rafting, and stand up paddleboarding and still have time to browse Santa Fe's galleries and museums. Some highlights of an adventure through New Mexico include:
Learning about Native American culture at Bandelier National Monument & Taos Pueblo & Chaco Canyon

Exploring the art and culture of Santa Fe'Learning about the amazing geology of the area

Savoring New Mexican cuisine

Whitewater rafting and flat water stand up paddleboarding the Rio Grande River

Hiking in Bandelier, Chaco Canyon, Santa Fe National Forest and Kasha-Katuwe Tent Rocks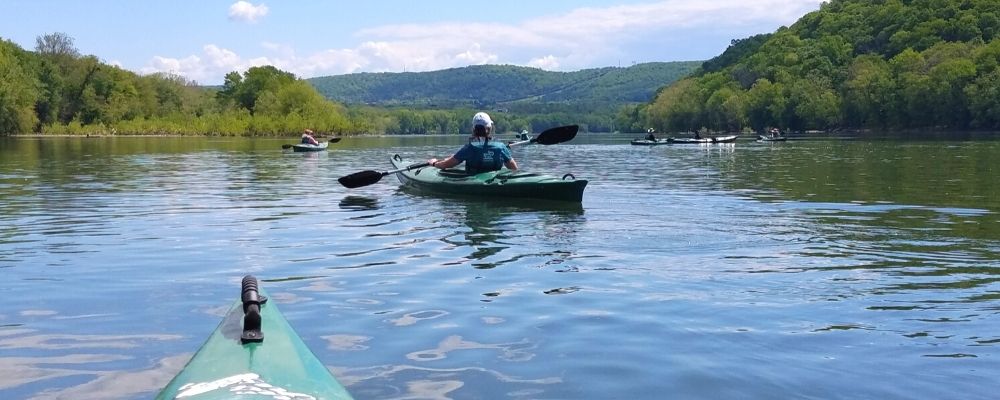 West Virginia
The vibrantly green mountains of West Virginia are at their peak in the springtime, with blooming trees and an abundance of wildflowers, the scenery is hard to beat. 
Harpers Ferry, located at the confluence of the Potomac and Shenandoah Rivers, is known for both its great natural beauty and its historical significance. Harpers Ferry is a center point for numerous activities: hiking on the Appalachian Trail and other historic Civil War trails, biking on the gently graded C&O Canal towpath, canoeing down lively rivers, and visiting the historic old town. This area is beautiful in the spring with the flowering trees and temperatures typically in the 60s and 70s; it is an ideal place for an active and relaxing long weekend getaway. Highlights of spring adventures at Harpers Ferry include:
Hiking up the Maryland Heights Trail while imagining what it was like to drag a nine-ton cannon behind you

Biking on C&O Canal Towpath alongside the gorgeous Potomac River

Paddling the historic Shenandoah River while singing John Denver songs

Learning about the history of Harpers Ferry

Hanging out at the Blue Mountain Retreat with other equally fun women
Oregon
Spring in Oregon means blooming flowers, blue skies, rushing waterfalls, green trees, and moderate temperatures. We love this time of year in Oregon because it feels so refreshing. It's the perfect time to go on hikes, raft, paddleboard, visit breweries, kayak, and explore everything Oregon has to offer!
If an invigorating getaway to Oregon sounds like your perfect spring trip, one of the best ways to get out is by Rafting and Hiking the Rogue River. Float the most scenic portion, moving through the heart of the Rogue River Wilderness. Hikers get the chance to explore along a gentle, fairly flat riverside trail that takes you past old homesteads, through fields of wildflowers, and to ever-changing vistas of the river below. For those who love rafting, the class II-IV rapids offer just the right level of challenge for novice and intermediate rafters. The hardest part of each day may be deciding which you want to do that day. Highlights of an adventure-packed Rogue River trip include:
Float, paddle, and raft over class II-IV rapids in oar boats and paddle boats.

Hike through one of the nation's finest river canyons on a trail rich with spring wildflowers

Stay in wilderness lodges each night with hot showers and comfortable beds

Keep an eye out for wildlife including eagles, songbirds, and waterfowl

Learn about the human history and historic homesteads of the area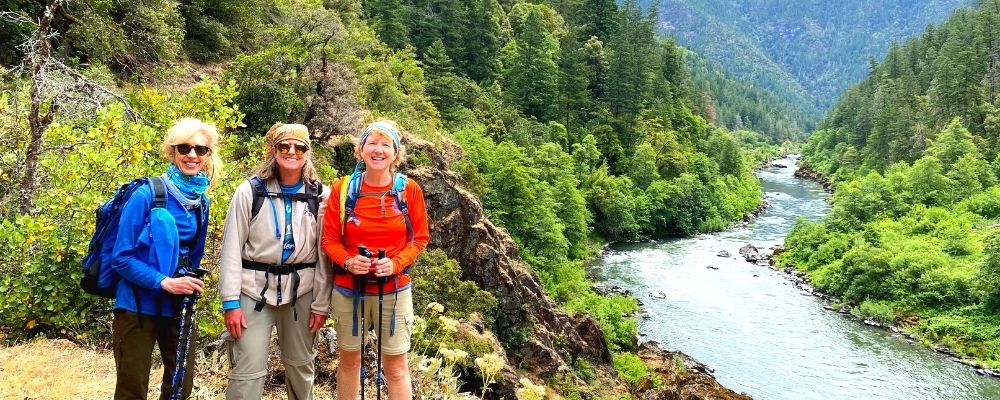 Europe Spring Travel Destinations
Croatia
As Croatia continues to become an increasingly popular tourist destination in Europe, it's a great idea to visit in the spring before tourists from around the world arrive. Plus, the prices of accommodations will be slightly lower during this early season. Croatia is incredible in the Spring - the snow has started to melt so rivers and waterfalls are running strong, the days become a bit longer, the temperatures are pleasantly warm, and flowers are in bloom. 
Located on the Balkan peninsula and stretched out along the Adriatic Sea, Croatia's Dalmatian Coast is a unique blend of cultures. Visit Diocletian's Palace in Split, learn about traditional life away from the coast, sea kayak in the Pakleni Islands, explore lavender production on Hvar, sample local specialties on Korcula, taste wine and oysters on the Peljasic Peninsula, and walk the walls of Dubrovnik. Go beyond sightseeing and journey off the beaten path on little-known hikes. Come away with a new appreciation of this area that only twenty years ago was largely unknown to modern travelers. Some of the must-see-and-do highlights of a Croatian Coast trip include: 
Visit Split and Dubrovnik, two of Croatia's most vibrant and very different cities

Hike off the beaten path on Hvar, Korcula, and the Peljasic Peninsula

Savor Croatian wine and cuisine

Experience a culture that melds both Italian and Balkan influences into a unique Mediterranean way of life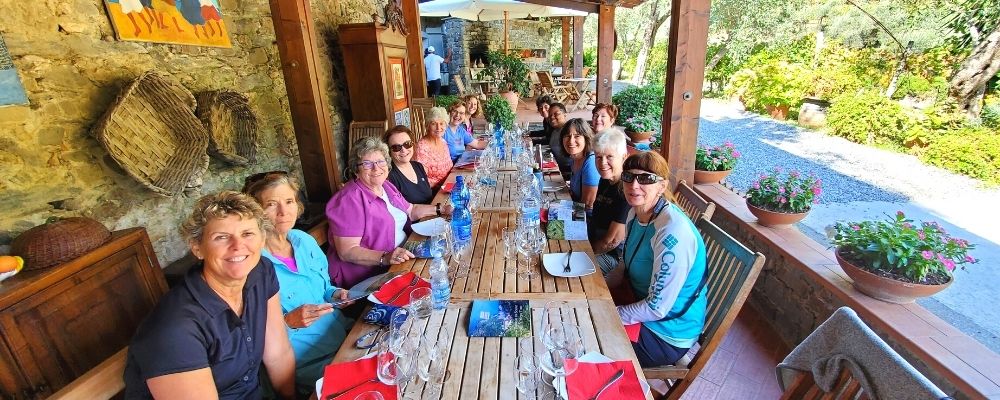 Italy
The colors of spring in Italy make the already beautiful streets and landscapes that much more stunning. At this time of year you'll be ahead of the summer crowds, and the weather becomes consistently sunny and warm. 
The Cinque Terre is a collection of five colorful towns perched on steep cliffs overlooking the Mediterranean, known as the Italian Riviera. Begin in Florence and explore its culture and food before traveling to the lovely coastal town of Camogli. Head to the northernmost town in Cinque Terre, Monterosso al Mare, where you begin the hike along paths that wind through hundred-year-old terraces and charming villages. When not hiking along ancient stone paths, we will sample local wines, relax in romantic outdoor cafes, and take a dip in the Ligurian sea. No visit to this areas is complete without a  visit to all five towns along the Cinque Terre: Monterosso al Mare, Vernazza, Coniglia, Manarola and Riomaggiore. Highlights of what makes the 'Italian Riviera' such a distinctive destination are:
Hiking the spectacular coastline trails through the brightly colored cliffside villages, rich in nature, history, and traditional ways of life

Exploring medieval castles and fortresses, tiny fishing ports, and bustling harbors in the picturesque seaside towns of Camogli, Levanto, and Portovenere

Savoring the fresh flavors, local wines, and traditional foods of this area

Enjoying a winery tour and Italian cooking class
Portugal
Spring in Portugal begins in early March, and with spring comes lush landscapes full of wildflowers, blooming almond trees, plenty of days of sunshine, and dry, warm weather perfect for hiking and exploring the vibrant culture. 
Enjoy Portugal's diverse coastal landscape by hiking along white sand beaches and through thick forests. Explore fascinating historic sites including ancient castles, a lavish palace and abandoned monasteries. Head south to hike on the Fisherman's Trail of the Rota Vicentina, another of Portugals' natural jewels. The trail runs along the coastline where you will be awed by wild beaches, towering cliffs, speculator wildflowers, and nesting storks. Along the way be sure to experience Portugal's intriguing cuisine and indulge in some legendary Portuguese Port wine from the Douro Valley. Highlights of a spring adventure in Portugal include:
Hiking through a myriad of cinematic landscapes, from beach walks and thick forests, to limestone cliffs and rocky outcrops

Hiking along the rugged coastline on the Rota Vicentina

Visiting historic castles, monasteries, and two sets of dinosaur tracks

Exploring the culture of the nation's capital with a walking tour of some of Lisbon's oldest and most interesting neighborhoods

Experiencing the unique maritime cuisine of Portugal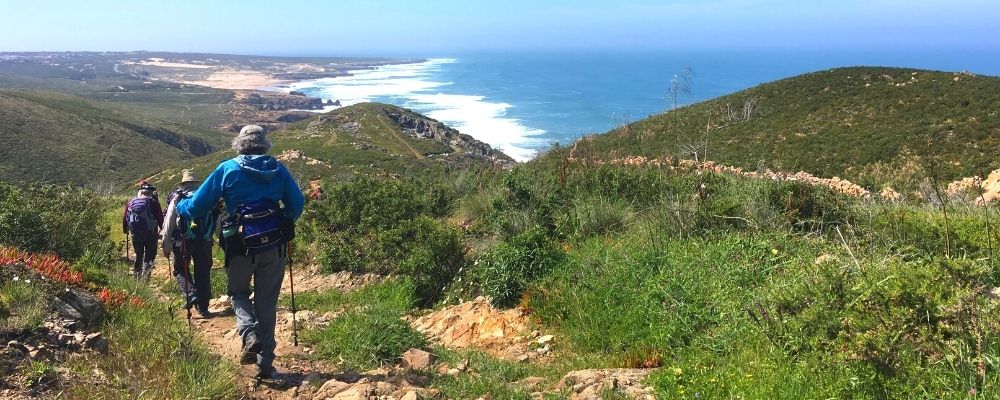 Traveling in the spring is magical, invigorating, and feels so full of gusto no matter where you choose to go. The experience of witnessing nature come to life in vibrant colors is refreshing and uplifting - it's the perfect way to enter into a new season. Getting out to start your adventuring for the upcoming warm weather seasons doesn't have to mean heading to the same old places! Try a journey to a new location that is most ideal for an active getaway at this time of year. Who knew spring could have its own ultimate go-to destinations?!
Have you visited any of these locations in the spring? What is your bucket list for a spring trip? Let us know in the comments!