My first experience with women's adventure travel was in 2008 on AGC's Hiking in Bryce and Zion trip. As this annual trip approaches – I am reminded of that memorable experience. For a while prior to that trip I had browsed the AGC website and thought... someday... then that someday turned into a few years. And I finally decided to just do it – spoil myself, take a leap, and grow through a new experience. It was one of the most gratifying decisions I would make. There were a few reasons I chose Hiking in Bryce and Zion as my first trip with AGC, and a few more reasons why I will never regret that choice.
First, it made financial and logistical sense. It was a shorter trip – requesting 2 days off of work seemed a lot more realistic than 5 or more. My boss wasn't a fan of vacations – so the longer the time you took off, the longer he made you 'pay' for it. The trip started in Las Vegas – flights to there are reasonable and regularly scheduled. So, Vegas is easy to get to and even fun to just 'witness' the spectacle that it is for an afternoon or longer if that is your pleasure.
Second, we got to stay in Zion National Park! Often I had gazed at lodges within National Parks and thought – gosh it must be impossible to get into that place. I would have to make reservations almost a year in advance, and I like to plan ahead – but a year is a long time. It is true, you have to make reservations far in advance and that is exactly why its great to travel with a group like AGC. AGC secures reservations a year out – but you can often sign up for a trip like this within a more reasonable amount of time (3-4 months prior). And if you never have stayed in a National Park – it is as magical as you may imagine!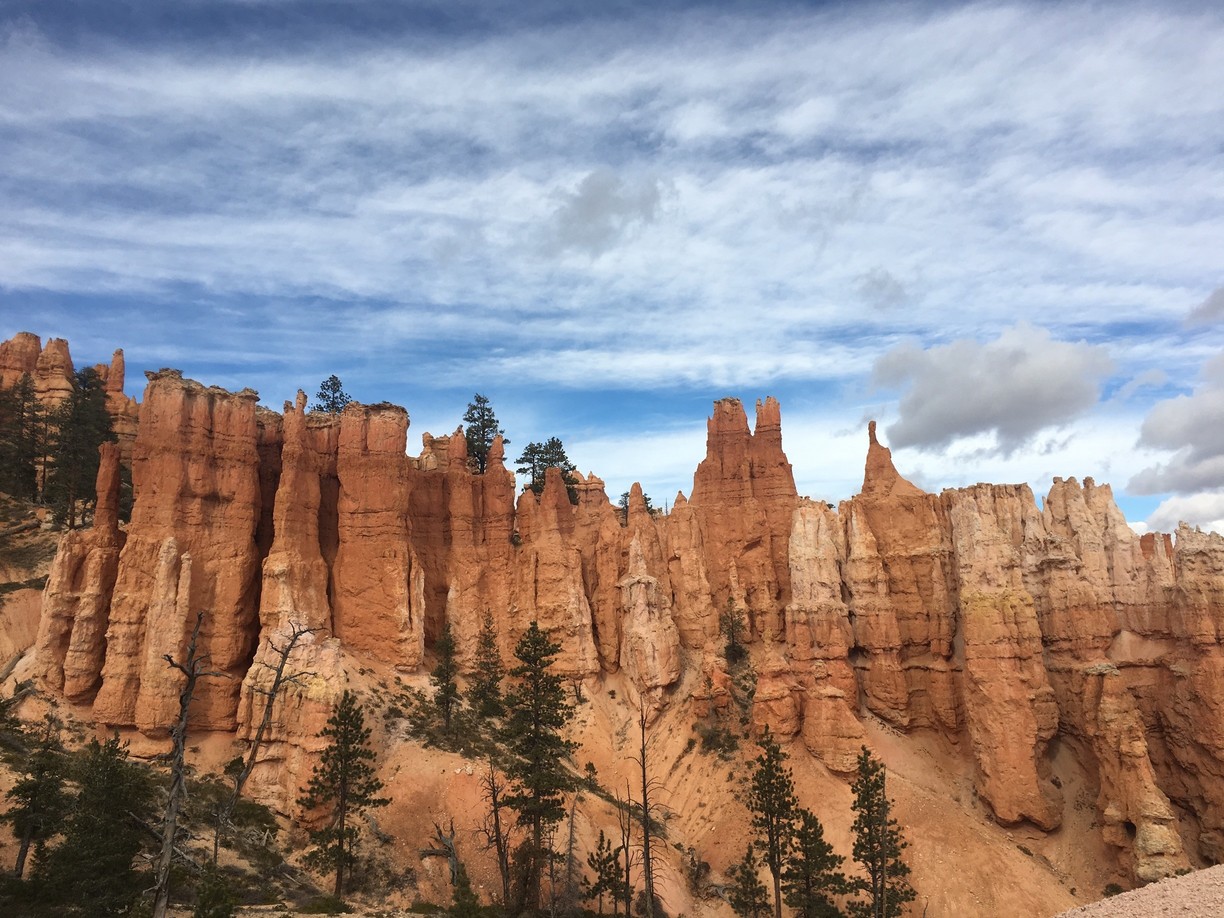 Hoodoos on Peekaboo Trail – It's fun just to say "Hoodoos" and "Peekaboo" – let alone walking through a canyon rolling full of towering spires. Bryce Canyon National Park is known for its geological structures called hoodoos, formed by frost weathering and stream erosion of the river and lake bed sedimentary rocks. Your pictures will look like postcards.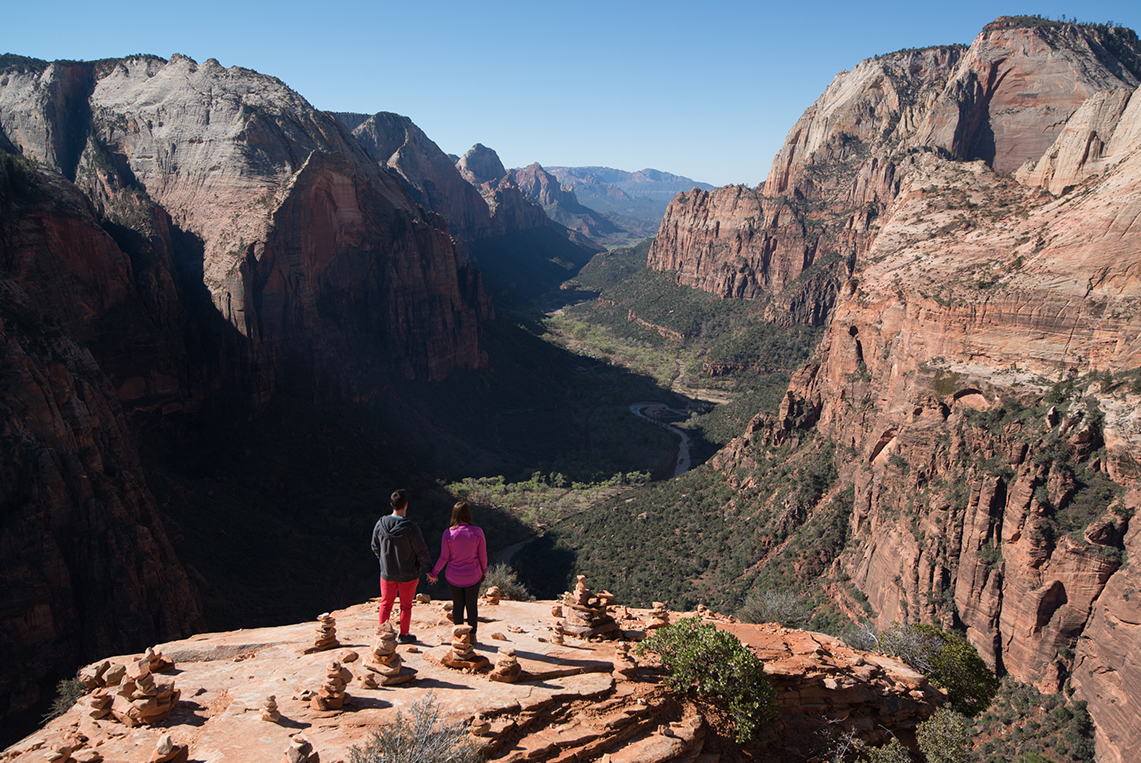 Angels Landing - Arguably Utah's most talked-about hike — the aptly named Angels Landing is a five-mile round-trip climb of 1,488 feet from the Virgin River to the top of a cliff. This is a strenuous hike with steep drop-offs. While more of a mental challenge than a physical challenge, I recall fellow participants remarking that completing the trail was the highlight of the trip. Of course if heights are not your thing – you can continue on a less exposed and very enjoyable trail.
Whether or not these reasons resonate with you on some level – I hope you put Bryce and Zion on your "life list" and if you think women's adventure travel may suit you – read more about the trip here: Hiking Bryce and Zion National Parks There is still space available on our Fall 2013 trip – November 2-5, 2013.