Perhaps you've heard of sustainable travel, low impact travel, or green travel. We like the term "Responsible Travel," encompassing all of those concepts. Our founder Marian Marbury recently penned a blog about ten ways to practice responsible travel. Because traveling responsibly is so important to us as a company, we decided to revisit the topic and in celebration of our 20th anniversary and offer 20 specific tips for responsible travel. In some cases, we include a product example that we like, recognizing that there may be other similar types of products
1. Avoid single-use plastic bottles. Bring your own reusable water bottle or hydration system. This has been on our packing list for the last 20 years.
2. Make your water safe to drink. When traveling independently in developing countries, we use UV light or chemical water treatments. Steripen and Aquamira are two treatments that are effective, easy to use and lightweight.
Learn and use a few phrases in the local language. Hello, Thank you, How are you? It's a simple way to show respect for the local culture. You just might end up having a meaningful conversation.
Bring a reusable coffee cup with you. We recommend the ever-popular Hydroflask. This tip is true both at home and on the road! 
Bring lightweight clothing you can rinse out yourself. Often hotel laundry service will wash your small amount as a full load, wasting water and electricity. We love the Scrubba Bag, which is like a stuff sack with a wash board that you can use to hold your dirty laundry, and then scrub them clean. 
Include "green" suggestions on your hotel evaluation. Often you can leave a short evaluation giving the hotel feedback where you can suggest they eliminate single use shampoo and other toiletries and install larger dispensers in the shower.  If the hotel is already doing that, let them know you noticed!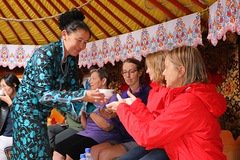 7.  Be prepared to supplement special food needs. You may have specific dietary allergies or preferences that keep you from trying the local cuisine. Or what you eat may be very important to you. In either case, learn as much as you can about what food is available and make plans to supplement if needed, rather than expecting your needs can be met. 
Pack it in and pack it out. Most developing countries do not have the infrastructure to deal with trash or recycling. Always carry your own small trash bag to collect trash throughout the day and dispose in the best way. You can talk with your guides or locals for guidance.
Find alternatives to school visits. Although it can be wonderful for travelers to see local children in school, visits are actually disruptive to students and their learning. If you want to interact with children, consider volunteering at an after-school program or an orphanage.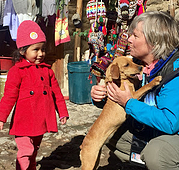 10. Bring bubbles or a song to share with children. Small trinkets feel like a harmless gift, but these giveaways encourage begging from future tourists. Instead, bring an interactive activity if you want to give your time with local children. 
Consider donating to local organizations that work with women's groups, kids, or families to make a lasting impact through community development. 
Ask before you take photos of people. Not only is it common courtesy, in some cultures there are beliefs around images and photos being harmful or evil.  In some places you may be asked for money in exchange for a photo. It's okay to refuse and okay to accept, but it's never okay to take the picture anyway and then turn away without acknowledging the person. 
13. Don't use a straw when you order a drink (or bring your own reusable straw for the next time you order a smoothie. We like this straw set from Klean Kanteen. 
Have two (or more) places to keep your money. Use one secure place for valuables and passport and another more accessible place for money you might need during the day, a copy of your i.d. or passport,. This helps protect you from thieves, but also eliminates flashing valuables to local people who have less resources than you.
Think before you interact with wildlife. When making plans for an overseas vacation, it may seem exotic to ride an elephant, swim with dolphins or have a photo taken with a tiger, but these types of activities often do more harm than good. Do your research before you travel to determine where you can interact with animals in a responsible way.

Buy local arts and crafts as souvenirs. By purchasing locally-madegoods, you're able to directly contribute to the local economy while also supporting traditional methods of craftsmanship. 
17. Remember to "reduce, reuse, recycle, and rethink." Think about packaging and how you might avoid items that have a single use.
Stay in locally owned hotels and restaurants when possible. This might mean allowing yourself to step out of your comfort zone- not all hotels and restaurants will ascribe to a Western style- but it's worth it for the impact your dollars can make in a local community. Large international hotels may be more knowledgeable and better able to tout more "green" practices, but the bottom line is that the profit never stays in the community.
U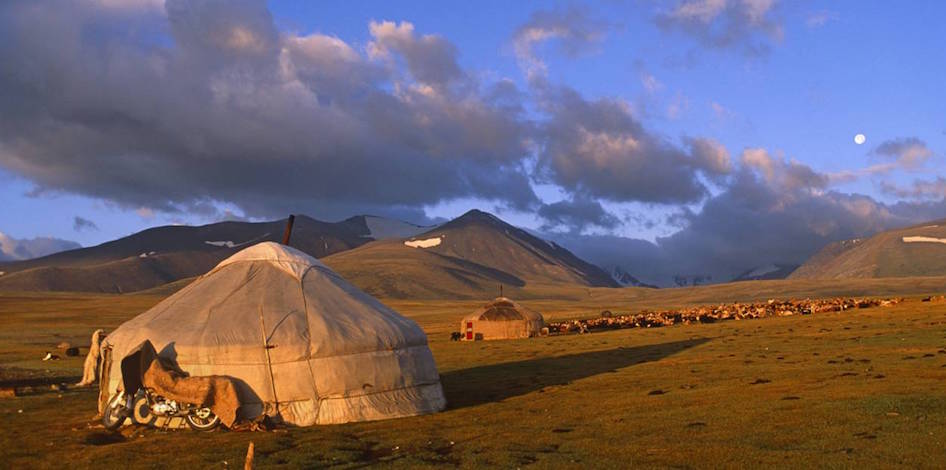 Use only your fair share of water and electricity. Turn off the lights and turn down the air conditioning or heat when you leave your lodging. At home, you probably are aware of the electricity and water bills and adapt your behaviors to save money. Even if you aren't in charge of the electricity bill, it's still the right thing to do to limit waste of electricity and water- especially if someone else might go without because of your overuse.

Use "reef safe" sunscreen when swimming in tropical areas. Reef safesunscreen is biodegradable and doesn't include the typical sunscreen toxins that are known to bleach coral reefs and destroy aquatic habitats. Plus, it works just as well as tradition sunscreen in protecting your skin.