If you've never made a bucket list of U.S. National Parks to explore, the annual National Park Week is the perfect time to start one. Every April, organizations, and parks from across the country come together to celebrate America's treasures and bring awareness to the history and culture of these landscapes. The sole intention of the National Park Service is to protect plants and wildlife while also providing access, recreational opportunities, and educational programs for people to learn about the natural habitats of these protected areas.
This year's National Park Week theme is "sPark Connections," a motion to encourage the exploration of new places, discover stories of history and culture, take action to help the environment, and find your park. With a strong philosophy around building connections for women through adventure travel, and connecting with the outdoors, we were incredibly excited for this year's theme here at Adventures in Good Company.
AGC curates a travel lineup of our favorite National Parks to explore each season, so without the continued support of annual visitors, we wouldn't be able to return to these famous parks and help our community discover more of these treasured landscapes. And although it's never easy to narrow down our favorites, here are eight U.S. National Parks that we connect with and think you should add to your bucket list!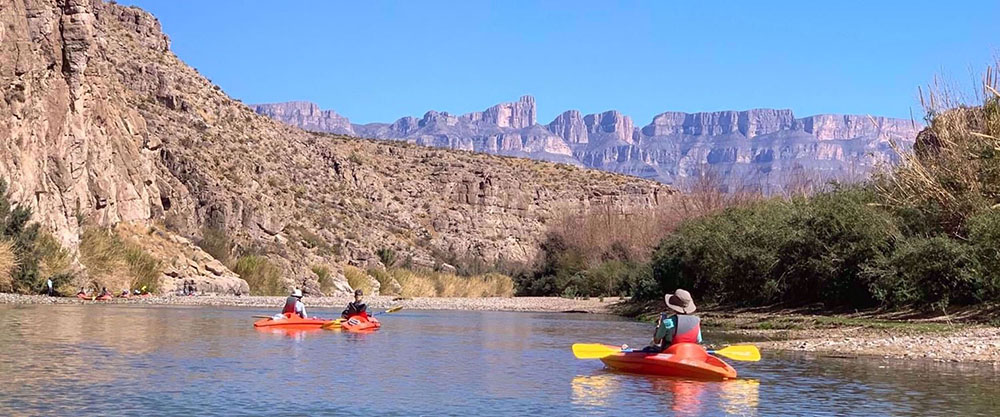 The Big Bend region of Texas is untouched, under-touristed, and just a little funky - just how we like it! At first glance, this desert region may seem lifeless but is full of hardy vegetation and many desert creatures. The Big Bend Region is a world set apart. As folks in the Big Bend region say, "West Texas is the Best Texas!"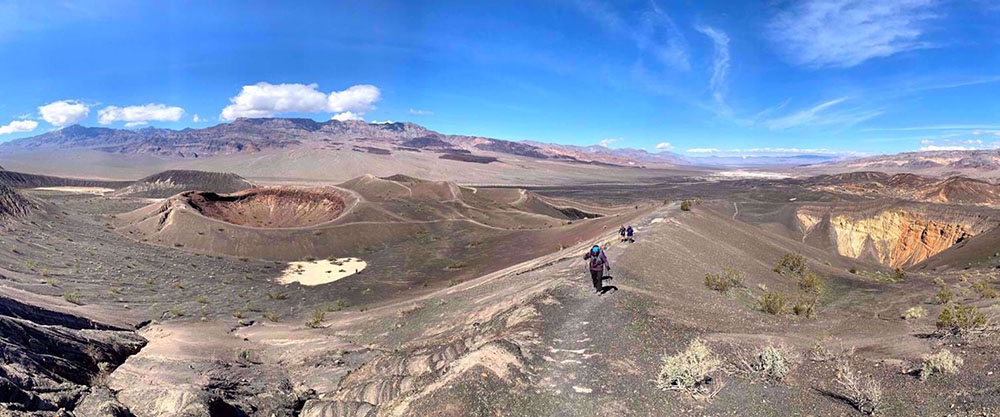 We save our Death Valley adventures for late winter as it's the perfect antidote to the winter blahs and one of the best warm winter vacations in the United States! The intriguing geology includes Golden Canyon, the towering spire named Manly Beacon, Gower Gulch, and Badwater Basin, the lowest point in North America. And we can't forget about one of our favorite stops in this area, the Harmony Borax Works, an immersive learning experience about borax mining in Death Valley.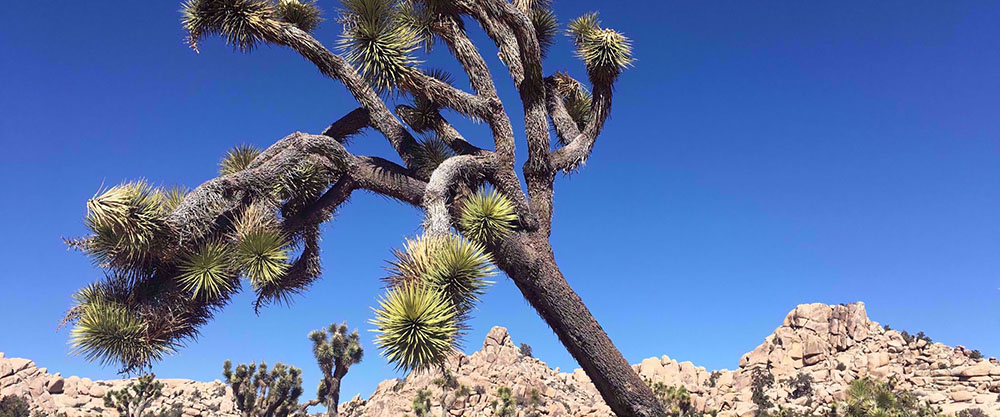 Joshua Tree has a rich geological and human history. Designated as a national monument in 1936 and a national park in 1994, it straddles the California Mojave and Colorado deserts with their diverse ecosystems. Ranging from 3,000 to 5,185 feet above sea level, the park is both higher and generally cooler than Death Valley. It is also home to the bizarrely shaped Joshua Tree and is a playground for climbers and hikers alike.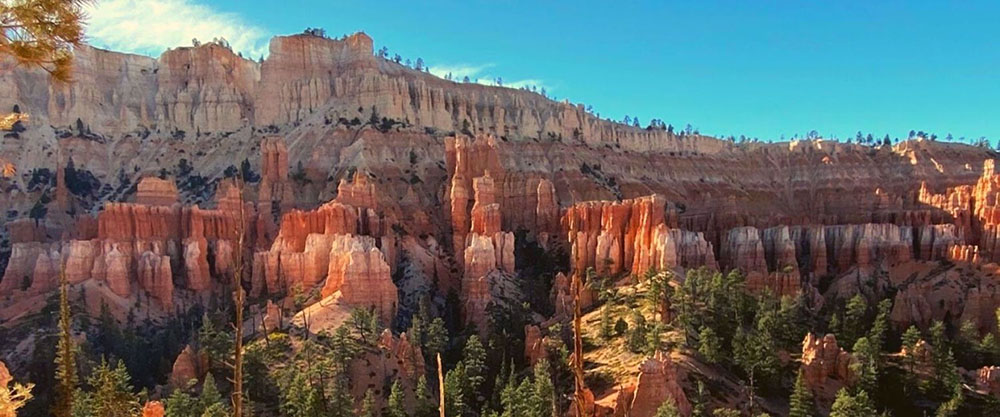 We don't usually have to go into too much detail for you to recall which park holds the famed name of Bryce Canyon. The breathtaking views of hoodoos and pinnacles of weather rock are what keep Bryce Canyon National Park one of the most sought-after parks in Utah. Our favorite trails to hit up at this park are Peekaboo Loop, and the Queen's Garden & Navajo Loop combination.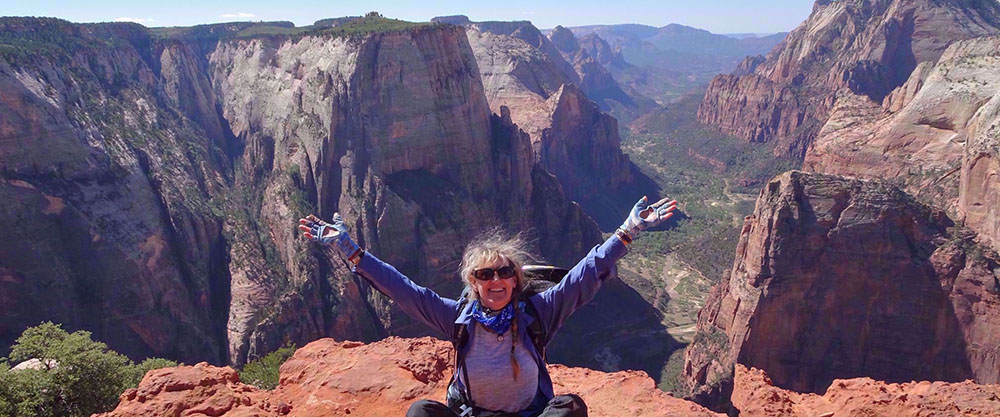 Another Utah favorite of ours is Zion National Park, distinguished by its steep red cliffs. With forest trails and rivers that flow to Emerald Pools, this cherished park holds more of Utah's most popular sites. From wading up the Narrows to conquering heights at Scout Lookout and Angel's Landing, the exploration truly sees no end in this gem of a National Park.

Nestled in Southern Arizona, Saguaro National Park is named for the large saguaro cactus, native to its desert environment. Beautifully sandwiching the city of Tucson, the western side offers Signal Hill Trail which leads to petroglyphs of the ancient Hohokam people, while the eastern side holds Cactus Forest Drive, a loop road with striking views of the desert landscape.

Shenandoah National Park straddles the crest of the Blue Ridge Mountains as they run north and south for over 100 miles. Embracing rolling hills, quiet hollows, abrupt hillsides, and verdant forests, the Park contains over 450 miles of hiking trails. The Appalachian Trail is the best known of these and this section of the trail is absolutely gorgeous in all seasons. This National Park has been so popular with AGC that we offer several hiking trips each year to Shenandoah.

Glacier National Park in Montana is truly one of the crown jewels of the National Park System. While our favorite experience is staying overnight in the remaining 2 historically registered National Park Chalets, Sperry and Granite Peak, the abundant wildlife and flora paired with beautiful stargazing makes this park perfect for backcountry adventures.

Quite possibly saving the best for last, Grand Canyon National Park encompasses most of the Grand Canyon, highlighting its layered bands of red rock that reveal millions of years of geological history. The Grand Canyon alone is one of the top bucket list items within the U.S., so we never pass up on an opportunity to hike where we can pass through every ecosystem to be found between Canada and Mexico.
Ready to start crossing off that bucket list? Join AGC on one, or a few, of our famous National Park adventures!
While we'd be overjoyed to have you explore the National Parks with AGC, you don't have to wait on us to start your bucket list journey! Bookmark these six tips to help you make the most of your next National Park visit.
Already crossed these National Parks off your bucket list and looking to visit more? Consider visiting some of our favorite National Parks for sustainable travel!